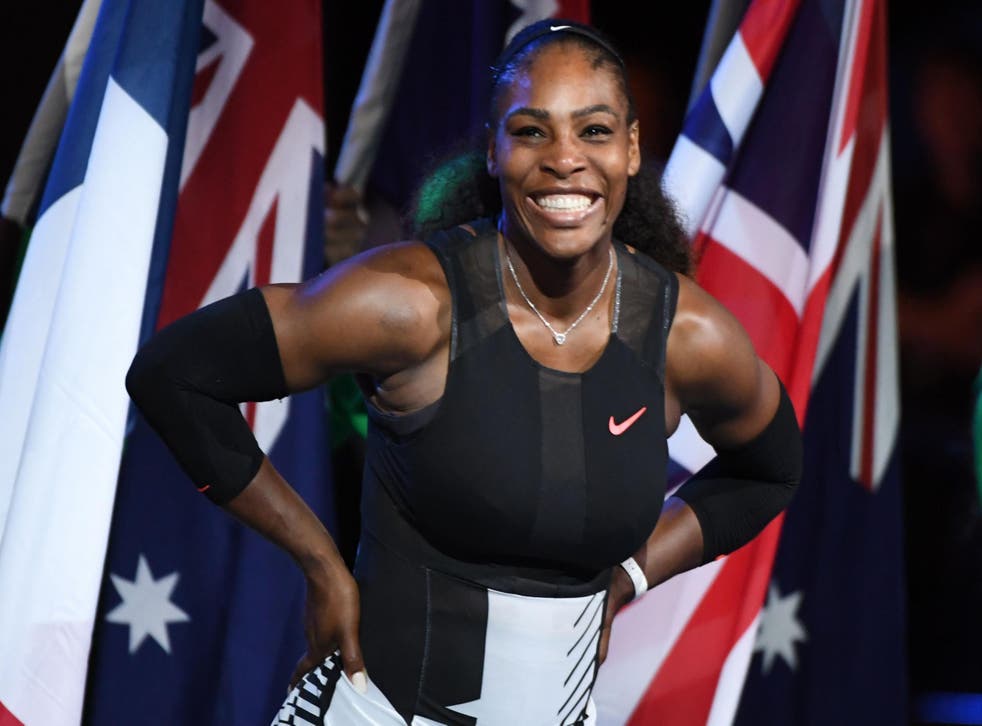 Serena Williams reveals motherhood difficulties as she graces Vogue's February cover alongside baby Alexis
"No one talks about the low moments"
As the cover star of Vogue's newest cover, alongside her newborn baby Alexis Olympia Ohanian Jr., Serena Williams has opened up about motherhood, and how difficult it can be.
The tennis pro and her newborn, who happens to be Vogue's youngest cover star ever, grace the cover of the magazine's February issue - and the picture is beautiful.
Williams, who has openly discussed the struggles of new motherhood, along with the immense joy she feels over being Alexis's mother, tweeted out the photo alongside the caption, "This is a moment I will never forget."
And on Instagram, Williams wrote, "When I first saw this @voguemagazine cover it brought tears to my eyes."
"All Vogue covers are special but to share this one with my beautiful daughter @olympiaohanian also the youngest Vogue cover star makes it a moment I will never forget."
The cover, shot by Mario Testino, features a smiling Williams wearing a red curve-hugging dress and her engagement ring and cradling newborn Alexis, who is dressed in a white onesie.
However, as Williams describes in the accompanying article, motherhood is rarely smooth sailing.
For Serena, health challenges arose as soon as she delivered baby Alexis - she was delivered by emergency Caesarean section after her heart rate became extremely low during contractions. But once the new mum recovered after a terrifying six days, motherhood did not get easier.
In the article, she opens up about the doubts she feels, "Sometimes I get really down and feel like, Man, I can't do this," before continuing "No one talks about the low moments - the pressure you feel, the incredible letdown every time you hear the baby cry."
Williams also shares, "I've broken down I don't know how many times. Or I'll get angry about the crying, then sad about being angry, and then guilty, like, Why do I feel so sad when I have a beautiful baby? The emotions are insane."
But as the greatest tennis star in the world, Williams is unquestionably hard on herself - in the article she also admits, "It's that same negative attitude I have on the court sometimes. I guess that's just who I am."
The magazine hits newsstands January 16.
Register for free to continue reading
Registration is a free and easy way to support our truly independent journalism
By registering, you will also enjoy limited access to Premium articles, exclusive newsletters, commenting, and virtual events with our leading journalists
Already have an account? sign in
Register for free to continue reading
Registration is a free and easy way to support our truly independent journalism
By registering, you will also enjoy limited access to Premium articles, exclusive newsletters, commenting, and virtual events with our leading journalists
Already have an account? sign in
Join our new commenting forum
Join thought-provoking conversations, follow other Independent readers and see their replies