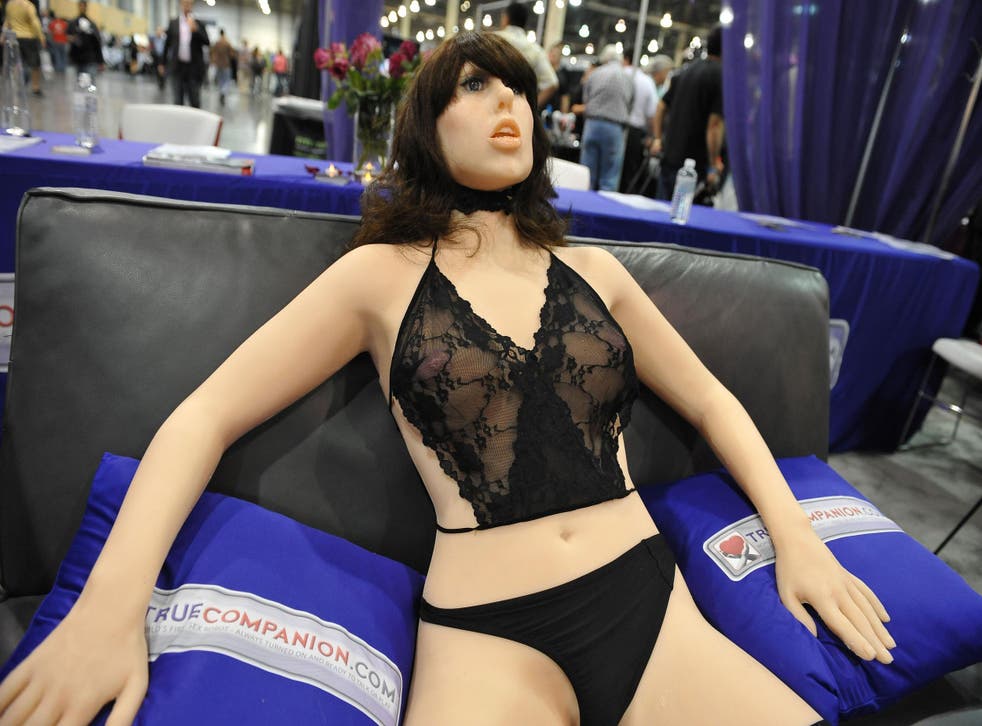 Porn star says rise of sex robots will put women in industry out of work
Some believe they could soon replace the need for human companionship
Sarah Young
Monday 15 January 2018 10:44 Comments
The rise of sex robots could soon put female porn stars out of work, industry insiders say.
The advancement of technology changes the way things are consumed and enjoyed for many industries and it's no different when it comes to sex.
But now adult film stars are expressing concern that the increasing popularity of sex robots could be "a threat to women in the industry."
"Sex robots are going to be a game changer," porn star Ela Darling told the Daily Star Online.
"And I think now is the time to start thinking about these things as this is going to be a technology that people will be embracing in – which is a sensitive thing to be in.
"Right now we're at the stage where sex robots are being invented and the next step will be everybody has a sex robot."
With buyers able to customise robots to an extreme level – think character types, nipple colour, body shapes, eye colour and breast size – the demand for sex robots is at an all time high.
So much so that Darling believes they will soon replace the need to find human companionship.
I do think at some point people will be having sex with sex robots instead of people.
"I don't think it will be everybody but it will be some people.
Inside the Realbotix sex robots factory

Show all 10
"But sex robots are filling a very physical need, but with porn and virtual reality porn it's more of a person and a physiological need."
That being said, sex robots don't come cheap and can cost up to £11,700 at Realbotix in San Marcos, San Diego.
As such, other porn stars, including Blair Williams, think they're just a craze that will never be able to replace the real thing.
"I don't see most individuals investing in sex robots as they are a newer option that is more on the fringe of society's sexuality," she said.
"I don't believe that artificial technology could completely replace natural human connection.
"However sex robots may fuel the porn industry as a tool for arousal before us."
Register for free to continue reading
Registration is a free and easy way to support our truly independent journalism
By registering, you will also enjoy limited access to Premium articles, exclusive newsletters, commenting, and virtual events with our leading journalists
Already have an account? sign in
Register for free to continue reading
Registration is a free and easy way to support our truly independent journalism
By registering, you will also enjoy limited access to Premium articles, exclusive newsletters, commenting, and virtual events with our leading journalists
Already have an account? sign in
Join our new commenting forum
Join thought-provoking conversations, follow other Independent readers and see their replies