'Sexist' ads to be banned under new watchdog guidelines
'[Advertisements] must not include gender stereotypes that are likely to cause harm, or serious or widespread offence'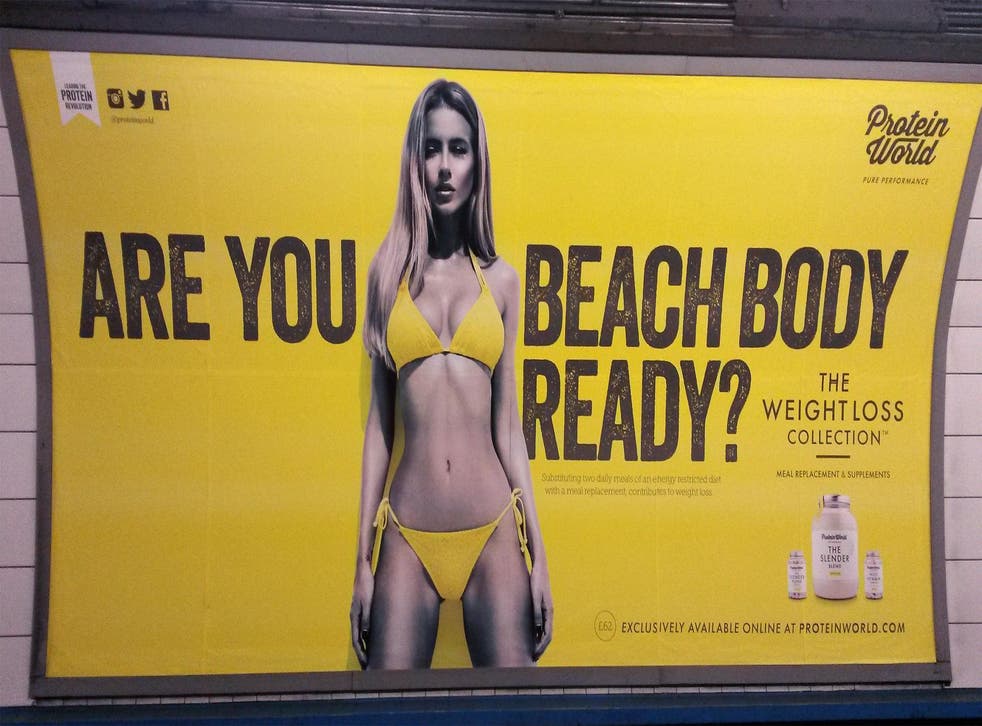 Adverts endorsing harmful gender stereotypes will be banned from June 2019 due to new guidelines issued by advertising watchdogs.
Under rules set by the Advertising Standards Authority (ASA), British companies will no longer be able to produce ads that show men and women conforming to sexist ideals, such as showing a man with his feet up at home while his wife does the housework.
The new code follows a review of gender roles as depicted in ads by the ASA, which found evidence that harmful stereotypes "can restrict the choices, aspirations and opportunities of children, young people and adults".
On the ASA website, the watchdogs add that these stereotypes "play a part in unequal gender outcomes."
To help companies stick to the new rules, the Committee of Advertising Practice (CAP) has published guidance online illustrating the kind of ads that are likely to be deemed problematic.
These include ads depicting a man or woman "failing to achieve a task specifically because of their gender," offering the example of a man's inability to change nappies or a woman's inability to park a car.
Ads aimed at new mums could also be troublesome if they suggest that looking attractive or maintaining a pristine home are priorities over their emotional wellbeing.
The ASA also states that ads seeking "to emphasise the contrast between a boy's stereotypical personality (e.g. daring) with a girl's stereotypical personality (e.g. caring)" should be handled with care.
News of a prospective ban on these ads first came to light in June 2017, after the ASA published a report that found a large number of British companies were endorsing stereotypical gender roles.
At the time, Evelyn Greeves, an 18-year-old Girl Guiding advocate, told The Independent just how much adverts influenced her sense of self during adolescence: "It's taken me a long time to unlearn the stereotypes that were instilled into me by adverts and the media while I was growing up.
"The images of women make me feel like my body should be a certain way, and I think I'm still unlearning this idea that it's always the woman who does the cooking and cleaning."
Ella Smillie, who helped devise the guidelines, says the evidence published last year clearly showed the extent at which poor advertising can foster a damaging culture in which people feel restricted in society due to their gender.
Support free-thinking journalism and attend Independent events
"These ads can hold some people back from fulfilling their potential, or from aspiring to certain jobs and industries, bringing costs for individuals and the economy," she adds.
"We've spent time consulting on new standards to make sure they target specifically those images and portrayals we found cause harm."
Register for free to continue reading
Registration is a free and easy way to support our truly independent journalism
By registering, you will also enjoy limited access to Premium articles, exclusive newsletters, commenting, and virtual events with our leading journalists
Already have an account? sign in
Register for free to continue reading
Registration is a free and easy way to support our truly independent journalism
By registering, you will also enjoy limited access to Premium articles, exclusive newsletters, commenting, and virtual events with our leading journalists
Already have an account? sign in
Join our new commenting forum
Join thought-provoking conversations, follow other Independent readers and see their replies