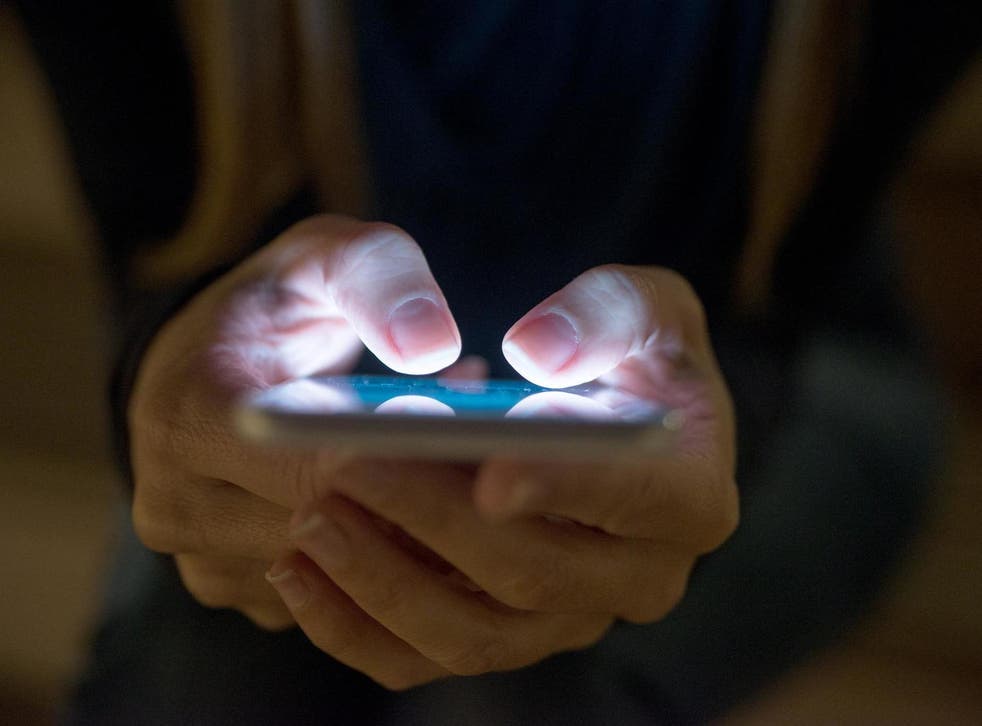 One in four teenagers have received a 'sext' by the age of 18, study claims
One in seven teens are actively sending 'sexts'
'Sexting' is the colloquial portmanteau attributed to the exchange of digital messages containing sexually explicit material in the form of text or imagery - and it's rife amongst teens, a new study has found.
While one in seven teenagers have sent sexts, the study of more than 110,000 teens around the world revealed that one in four have received them.
Researchers attribute this rise to the ubiquity of smartphones, as this is where the large majority of participants conduct their sexting activities rather than on the computer.
Conducted at the University of Calgary, the team of psychology professors concluded that sexting was a normal part of the teenage experience.
However, in today's hyper-digital climate it's all too easy for this kind of explicit communication to go entirely unregulated, putting young people at risk of exploitation.
Not to mention the myriad emotional consequences, from humiliation and objectification to utter hopelessness and social isolation, there's no telling what may happen if a sext spirals out of control
"Smartphones give easy access to this sort of behaviour, and more people are acquiring them," explains dating psychologist Madeleine Mason.
Thus, it's never been easier for young people to access and create sexual content online, she added.
Cause for concern was highlighted in the research when they uncovered the number of teens who admitted to forwarding on sexts without consent from the original sender.
The research, which involved a literature review of more than 39 studies of children between the ages of 12 and 17, revealed that one in 10 teens have sent sexts in this unsolicited manner.
Naturally, this has sparked concerns regarding the number of naked images or sexual messages that could be circulating amongst teens without the sender's knowledge, something the study uncovered as having happened to 8.4 per cent of teens.
"An important area of future inquiry will be the identification of variables associated with non-consensual sexting, as well as the evaluation of the effectiveness of educational campaigns and legal policies striving to mitigate non-consensual sexting in youth," the researchers wrote.
Difficulties can emerge when it comes to defining 'sexting' in legal terms, explains Olliers solicitor Zita Spencer.
"Any text message with sexual content could be considered a 'sext' e.g. sexually suggestive or explicit wording, images of a sexual nature or of nudity," she told The Independent.
"This is a growing problem within school age children. Social media and apps such as WhatsApp and Snapchat make the sending of messages/images amongst groups easier and cheaper."
Spencer added that while the legal age of consent for sex is 16, it is illegal to make an indecent image of anyone under 18.
"Many children are not aware that their 'sexting' activities constitute a criminal offence or the risks they are exposing themselves to," she said.
The NSPCC outlines the risks of sexting on their website, explaining that a young person is breaking the law if they take an explicit photo or video of themselves or a friend.
"It is an offence to take, possess and share indecent images of those under the age of 18 - and this offence can be committed by young people," explains Dr Samantha Pegg , senior lecturer at Nottingham Law School.
"So where sexts include indecent images of children, all the parties involved, from those taking and sharing images to those in possession, may be committing offences, she told The Independent.
This is true even if those images have been created or shared consensually, she added.
So, even if someone under the age of 18 has sent an indecent image of themselves, they are committing an offence by distributing it to anyone else, who would then be in possession of an indecent image of a child which is, in turn, a criminal offence.
Register for free to continue reading
Registration is a free and easy way to support our truly independent journalism
By registering, you will also enjoy limited access to Premium articles, exclusive newsletters, commenting, and virtual events with our leading journalists
Already have an account? sign in
Register for free to continue reading
Registration is a free and easy way to support our truly independent journalism
By registering, you will also enjoy limited access to Premium articles, exclusive newsletters, commenting, and virtual events with our leading journalists
Already have an account? sign in
Join our new commenting forum
Join thought-provoking conversations, follow other Independent readers and see their replies