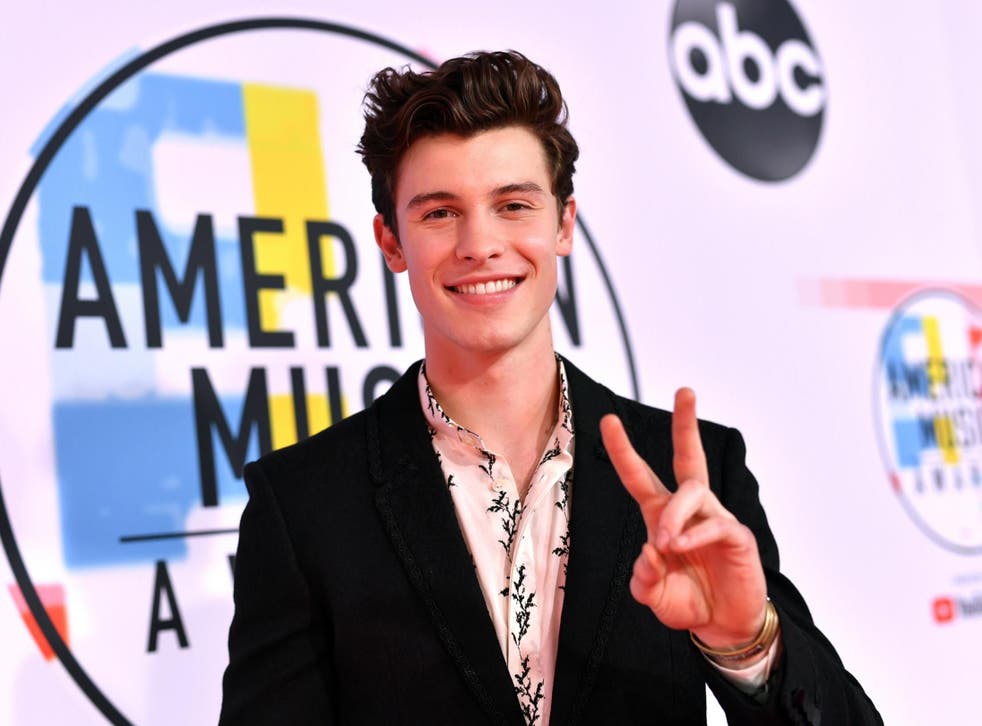 Shawn Mendes says he doesn't wash his face because 'if you're happy, you won't break out'
'This is the equivalent of people with nice skin saying 'just drink water''
According to Shawn Mendes, the key to clear skin lies in being happy... and meditating.
Earlier this week, the singer took part in a Q&A session with fans.
One of the questions Mendes was asked was with regards to his skincare routine because, as the person asking the question stated, his skin "always looks perfect".
While those in attendance at the event may have been hoping for a useful cosmetic product recommendation, the 20-year-old admitted his skincare regime is extremely simple.
"I'm not lying when I tell you guys that I don't wash my face!" the "Treat You Better" singer said, in a video shared on Twitter.
Mendes continued, saying that he meditates "a lot".
"I think skin is very based on how you're feeling," he added.
"You could rub dirt on your face and if you're happy, you won't break out!"
While emotions such as stress can impact the skin, Mendes' affirmation that being happy can prevent skin issues sparked a mixed reaction among his fans.
"This is the equivalent of people with nice skin saying 'just drink water'," one person tweeted.
"So basically he's saying that my skin has been s**t since I was 12 years old because I haven't been happy? Interesting," another remarked.
Several people pointed out that Mendes has been pictured using face masks on multiple occasions.
"Does he not know that face masks are considered skincare?????" one person tweeted.
Earlier this year, Mendes starred in his first campaign for American fashion label Calvin Klein.
The singer was joined in the campaign by model Kendall Jenner, actor Noah Centineo and rapper A$AP Rocky.
Calvin Klein campaign featuring Shawn Mendes and Kendall Jenner

Show all 8
A video for the campaign was launched on YouTube, set to the 1987 New Order track "True Faith".
To see the pictures from the campaign, click through the gallery above.
Register for free to continue reading
Registration is a free and easy way to support our truly independent journalism
By registering, you will also enjoy limited access to Premium articles, exclusive newsletters, commenting, and virtual events with our leading journalists
Already have an account? sign in
Register for free to continue reading
Registration is a free and easy way to support our truly independent journalism
By registering, you will also enjoy limited access to Premium articles, exclusive newsletters, commenting, and virtual events with our leading journalists
Already have an account? sign in
Join our new commenting forum
Join thought-provoking conversations, follow other Independent readers and see their replies