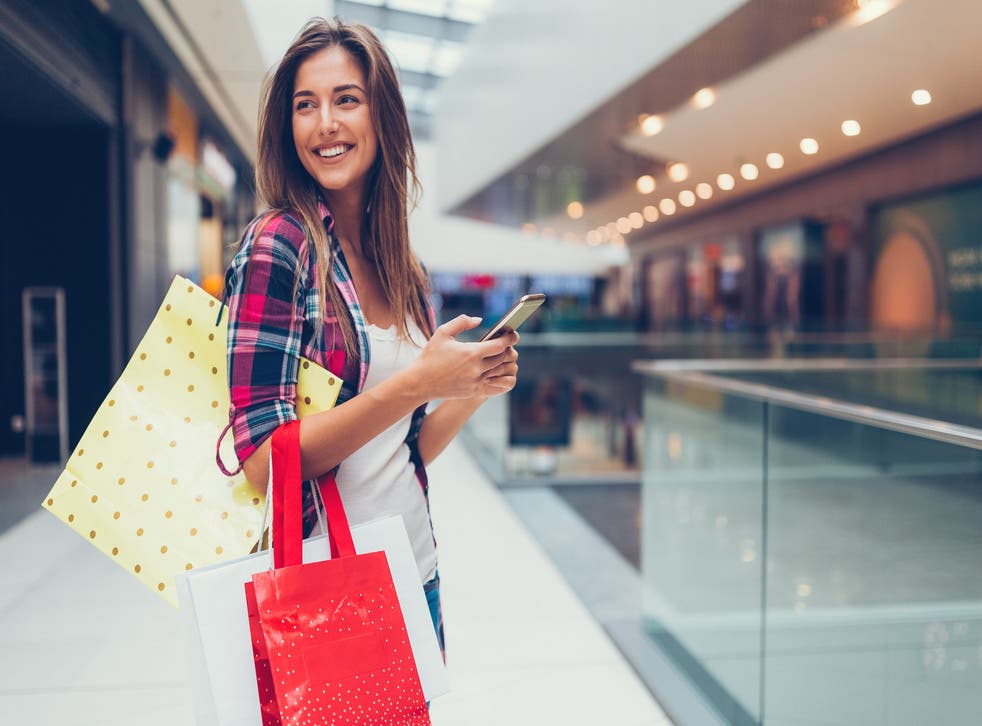 Three brain-hacks shops use to make you buy stuff you don't need
Author Richard Shotton reveals how you can become a savvier shopper
From fashion retailers to department stores and even supermarkets, it's no secret that companies use clever techniques to get you to part with more of your hard-earned cash, and it's something we've all fallen victim to.
How many times have you popped into your local supermarket for a pint of milk and left with an entire basket full of items you didn't really need? Us too.
But hey, that's consumerism right? Well, it turns out that there's more to those impulse buys than meets the eye because, if you can walk out of a shop without buying anything you didn't actually need, then the retailer has failed. There are an array of brain hacks and marketing tricks used to get you to part with your hard-earned cash.
So, what can you do to become a savvier shopper?
According to Richard Shotton, author of new book The Choice Factory, the best way is to become aware of how you really make decisions and to recognise as many of these subtle yet common store tricks as possible.
In total, Shotton reveals that there are a shocking 25 biases that retailers use to influence customers and drive purchases and here, we take a look at three of the major ones to look out for.
Price comparison
The average supermarket has so many items that there's simply not enough time for shoppers to weigh up what they want in a logical manner, and according to Shotton this is exactly what retailers rely on.
"Psychologists know most people don't have a fixed idea about what equates to good value," Shotton told The Independent.
"People don't walk around shops thinking they'll spend one pound per unit of happiness. Instead they judge value by comparing an item to is competition."
Here, he uses the example of how consumers decide which brand of coffee to buy.
Because Nespresso sell their one-serving capsules at roughly 50p each, he suggests that people naturally compare them to the other places they buy coffee by the cup - coffee shops - and suddenly they seem great value compared to a typical cup which costs around £2.50.
But even though a half kilo bag at £35 and a 7g capsule for 50p work out as the same price, "it just feels different. And a billion-pound business has been built on that simple insight."
Musical influences
Believe it or not, music can have a surprisingly large influence on our spending behaviour.
To explain this particular bias, Shotton refers to a study conducted by Adrian North who persuaded a supermarket to alternate between playing French and German music in their wine aisle.
The changing face of the British shopping basket

Show all 12
The data revealed that accordion music was played, the French wines were more popular but when they switched to oompah music, German wines sold more.
"Subtle cues had a surprising influence," he adds.
Price perception
Shotton says that shoppers rely on a series of short-cuts to make decisions and it's these short-cuts that are prone to biases which retailers can then use to encourage shoppers to spend more.
For example, when you eat out at a restaurant, he suggests that the menu design will undoubtedly influence how much you spend.
"Here are two examples. Menus often place an expensive item at the top, not with the aim of selling that item, but to make everything else seem better value," Shotton explains.
"Other menus remove the pound signs as there is evidence that makes diners less price sensitive."
But fear not, because the author has high hopes that by acquainting yourself with these biases that you will be able to concentrate on what you really want, rather than what retailers hope to flog you.
"If you familiarise yourself with these you will be forewarned and, as they say, to be forewarned is to be forearmed," he concludes.
Join our new commenting forum
Join thought-provoking conversations, follow other Independent readers and see their replies