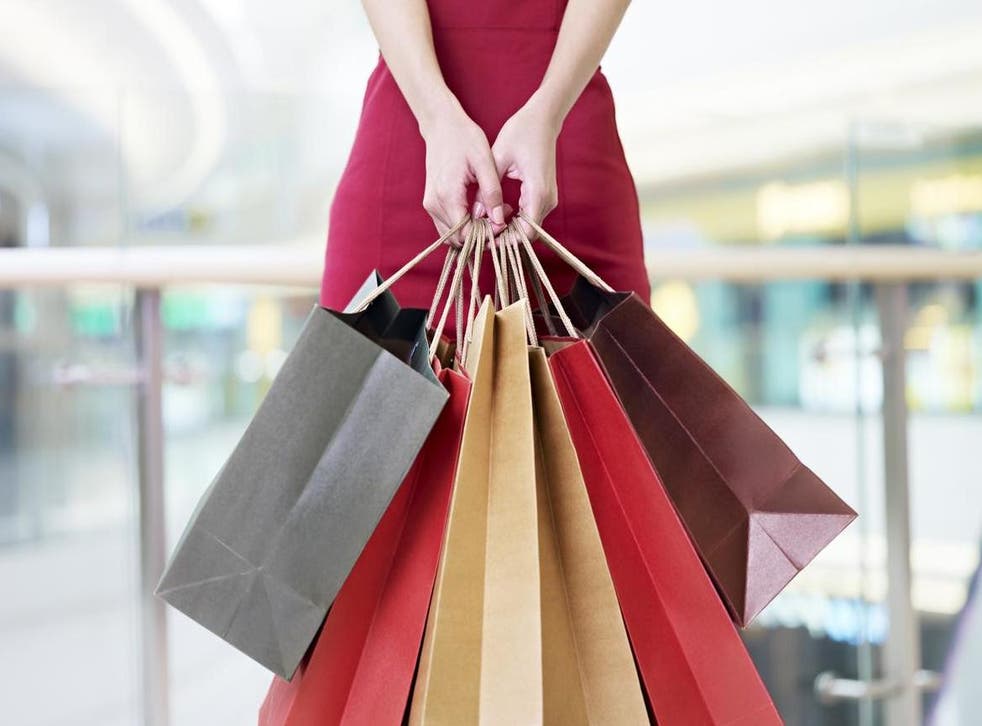 Shopping addiction should be recognised as mental illness, say experts
It is otherwise known as 'oniomania' or 'compulsive buying disorder'
Regular shopping trips that result in unnecessary or out-of-control spending could be down to more than just a lack of self-control, experts have warned.
While many of us flippantly admit to being shopaholics, a number of experts are actually calling for shopping addiction, otherwise known as "oniomania" or "compulsive buying disorder" (CBD), to be recognised as a mental illness.
The move follows a recent study conducted by Hannover Medical School, which revealed up to 7 per cent of adults display some form of compulsive buying issues, with numbers in America and Europe rising in the past two decades.
Professor Astrid Mueller, a clinical psychologist with a special interest in addiction at Hannover Medical School, Germany, says that there is a need for a greater understanding and recognition of just how dangerous the condition can be.
"It's time to recognise compulsive shopping disorder as a separate mental health condition, which will help us develop better treatments and diagnosis methods," she told the Daily Mail.
Professor Mark Griffiths, professor of behavioural addiction at Nottingham Trend University, agrees, adding: "There is now good evidence that a small number of individuals engage in compulsive buying (often refereed to as 'shopping addiction').
"While there is evidence from many countries that the disorder exists, the quality of the research is highly variable and more high quality research and clinical studies need to be done before it can be given an official diagnosis as a mental disorder.
"Arguably one type of compulsive buying (ie gambling disorder) is already recognised and accepted as a mental disorder by most mainstream medical and psychiatric authorities, so there is a good chance that compulsive buying more generally may be recognised in the future."
The changing face of the British shopping basket

Show all 12
According to PsychGuides, those who suffer from the condition – which once came under the umbrella term of impulse-control disorder, alongside kleptomania, the urge to steal – often describe an increasing urge to spend or anxiety that can only be eased by making a purchase.
They may also use shopping as a way to deal with negative emotions and go to extreme lengths to hide their purchases from loved ones.
The disorder can develop regardless of income and the items purchased by compulsive shoppers aren't always expensive.
However, many compulsive shoppers buy in quantity, with many admitting to buying a product "because it was a bargain".
The calls for shopping addiction to be recognised as a mental illness come just weeks after the World Health Organisation (WHO) named obsessively playing video games as an official mental health condition.
Dr Shekhar Saxena, director of the WHO's department for mental health and substance abuse, said the agency accepted the proposal that gaming disorder should be listed as a new problem based on scientific evidence, in addition to "the need and the demand for treatment in many parts of the world".
Just last month, a 15-year-old boy from north London became what is believed to be the first patient to be diagnosed with the condition.
His mother, Kendal Parmar, revealed that watching her son gradually become more reliant on gaming during his adolescence become a huge struggle and that it was overwhelming his entire life.
"Every moment he's awake, he wants to be on a game," Ms Parmar told The Telegraph.
"There is no outside world. It has become all-consuming."
Register for free to continue reading
Registration is a free and easy way to support our truly independent journalism
By registering, you will also enjoy limited access to Premium articles, exclusive newsletters, commenting, and virtual events with our leading journalists
Already have an account? sign in
Register for free to continue reading
Registration is a free and easy way to support our truly independent journalism
By registering, you will also enjoy limited access to Premium articles, exclusive newsletters, commenting, and virtual events with our leading journalists
Already have an account? sign in
Join our new commenting forum
Join thought-provoking conversations, follow other Independent readers and see their replies