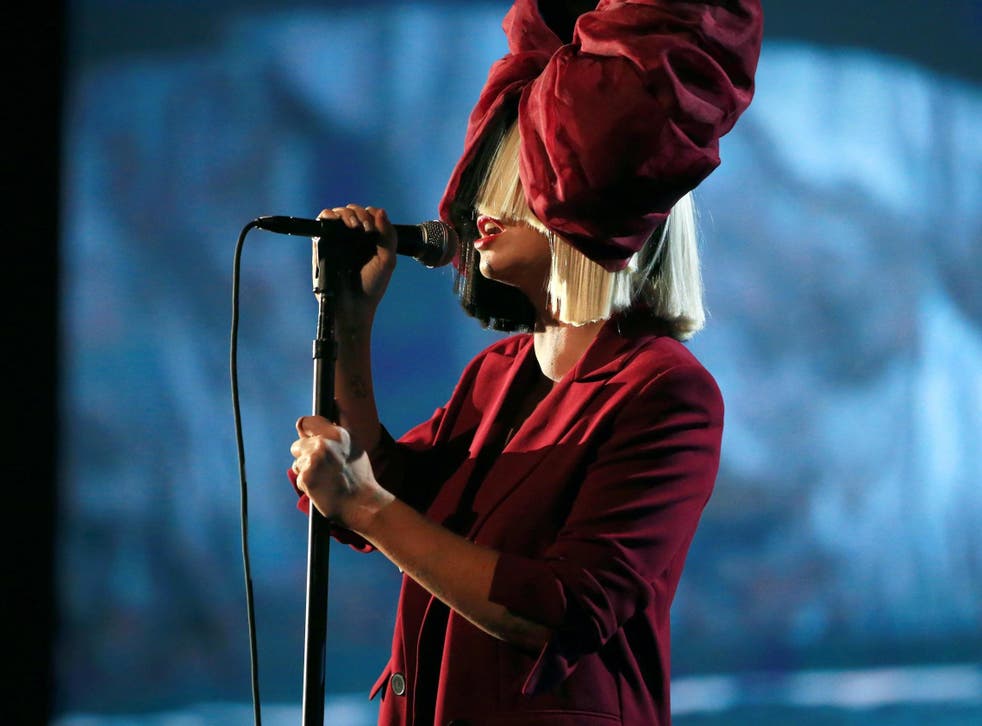 Sia surprises Thanksgiving shoppers at Walmart by going 'undercover' and paying for people's food
'I'm sorry for telling everyone once I realised who you were!' tweets shopper
Olivia Petter
Saturday 30 November 2019 15:28 Comments
Sia surprised Thanksgiving shoppers on Thursday by going "undercover" at her local Walmart and paying for people's food.
The "Chandelier" singer visited the Palm Springs, California branch of the US chain and, according to social media users, started paying for people's groceries.
The musician did not reveal her identity at first, telling shoppers she was a recent lottery winner named Cici.
A video posted on Twitter by Adri Buckles shows Sia, whose full name is Sia Kate Isobelle Furler, walking around the supermarket and paying for one customer before asking, "Who's next?"
Buckles claimed she was one of the shoppers whose groceries the singer paid for.
Best Thanksgiving films to watch with your loved ones

Show all 10
"So @Sia paid for my groceries today thank you so much!!" Buckles wrote on Twitter before apologising for exposing her true identity.
"The heart and beautiful soul you have for paying for everyone!! I'm sorry for telling everyone once I realised who you were !! But this kindness must be acknowledged!!!"
Buckles' video has since been viewed more than 1.5 million times.
Several other Twitter users said Sia also paid for their shopping, with one person writing: "I'm still trippin out on last night. I met Sia and she paid for my things. She's the sweetest [sic]."
Another person revealed that the singer conducted the same good deed in another shop.
"Went to tjmax today and this nice lady decided to pay for everyone's stuff because she 'won the lottery'... Facebook just told my mother it was @Sia, I didn't recognise her... and I blame the fact that she hid under that wig for so long."
The social media user then uploaded a photograph of her mother posing next to Sia.
The tweets have garnered thousands of responses from fans of the singer praising her kindness.
"So @Sia was at Walmart in Palm Springs paying everyone's groceries for Thanksgiving!" tweeted one person. "That's amazing! I legit been listening to her the past 3 days! She's an amazing human!"
Another added: "I'm thankful @Sia exists".
Register for free to continue reading
Registration is a free and easy way to support our truly independent journalism
By registering, you will also enjoy limited access to Premium articles, exclusive newsletters, commenting, and virtual events with our leading journalists
Already have an account? sign in
Join our new commenting forum
Join thought-provoking conversations, follow other Independent readers and see their replies