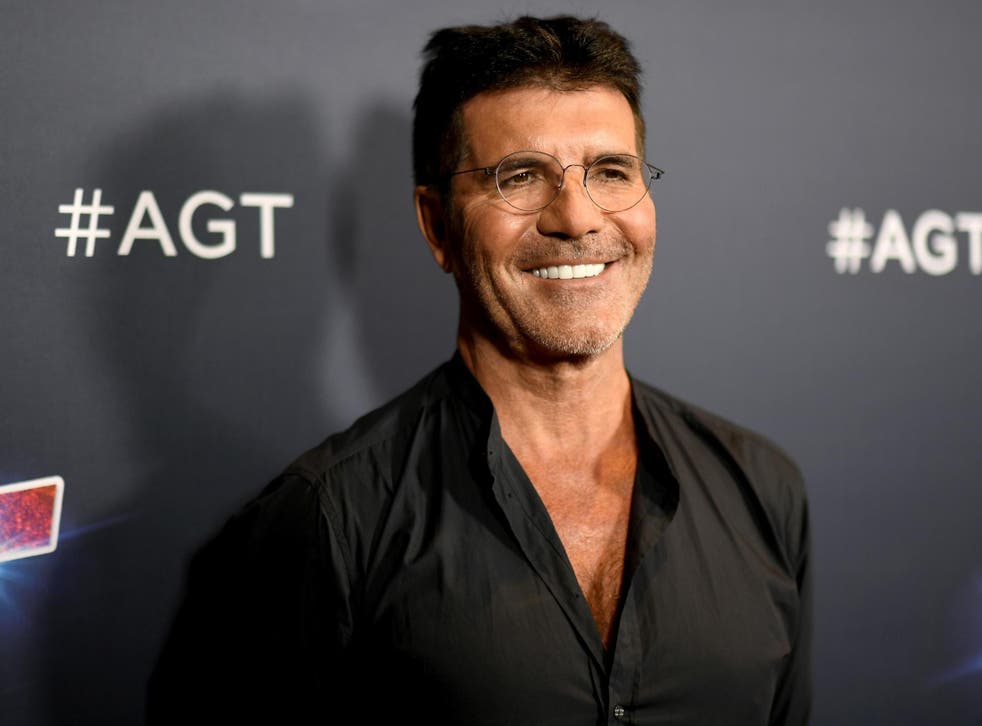 Simon Cowell 'doing spectacularly well' after breaking back, Howie Mandel says
'He already got up out of bed,' says fellow America's Got Talent judge Heidi Klum
Simon Cowell is said to be doing "spectacularly well" after breaking his back in an accident last weekend.
The America's Got Talent judge was testing out a new electric bicycle in his home in Malibu, California when he fell and was taken to hospital.
Cowell underwent surgery and is now recovering.
According to his colleagues at America's Got Talent, the 60-year-old has been recovering well after the accident.
Speaking to E! News, Cowell's co-judge on the show Howie Mandell said the team at the programme were worried.
"We were a little bit in disarray because we were worried.
"We were worried about our friend, and our boss, and our leader, Simon Cowell, who we hear is doing spectacularly well, considering."
The latest that Mandell had heard was that after a six-hour operation, Cowell was up on his feet already.
"So, as I've been saying to a few other people, I wouldn't count out seeing Simon again before this season's end," he added.
Additionally, Cowell's fellow co-judge Heidi Klum said the music mogul was recovering quickly.
Speaking to People, the supermodel said that Cowell's recovery had been "just incredible".
"We were told he already got up out bed," she added.
The comments come after Cowell himself thanked the nurses and doctors who had been taking care of him in the wake of his accident.
"I have broken part of my back. Thank you to everyone for your kind messages," he tweeted.
"And a massive thank you to all the nurses and doctors.
"Some of the nicest people I have ever met. Stay safe everyone Simon."
Register for free to continue reading
Registration is a free and easy way to support our truly independent journalism
By registering, you will also enjoy limited access to Premium articles, exclusive newsletters, commenting, and virtual events with our leading journalists
Already have an account? sign in
Register for free to continue reading
Registration is a free and easy way to support our truly independent journalism
By registering, you will also enjoy limited access to Premium articles, exclusive newsletters, commenting, and virtual events with our leading journalists
Already have an account? sign in
Join our new commenting forum
Join thought-provoking conversations, follow other Independent readers and see their replies