'Single-use' officially named as word of the year
It refers to products that are 'made to be used once only' before disposal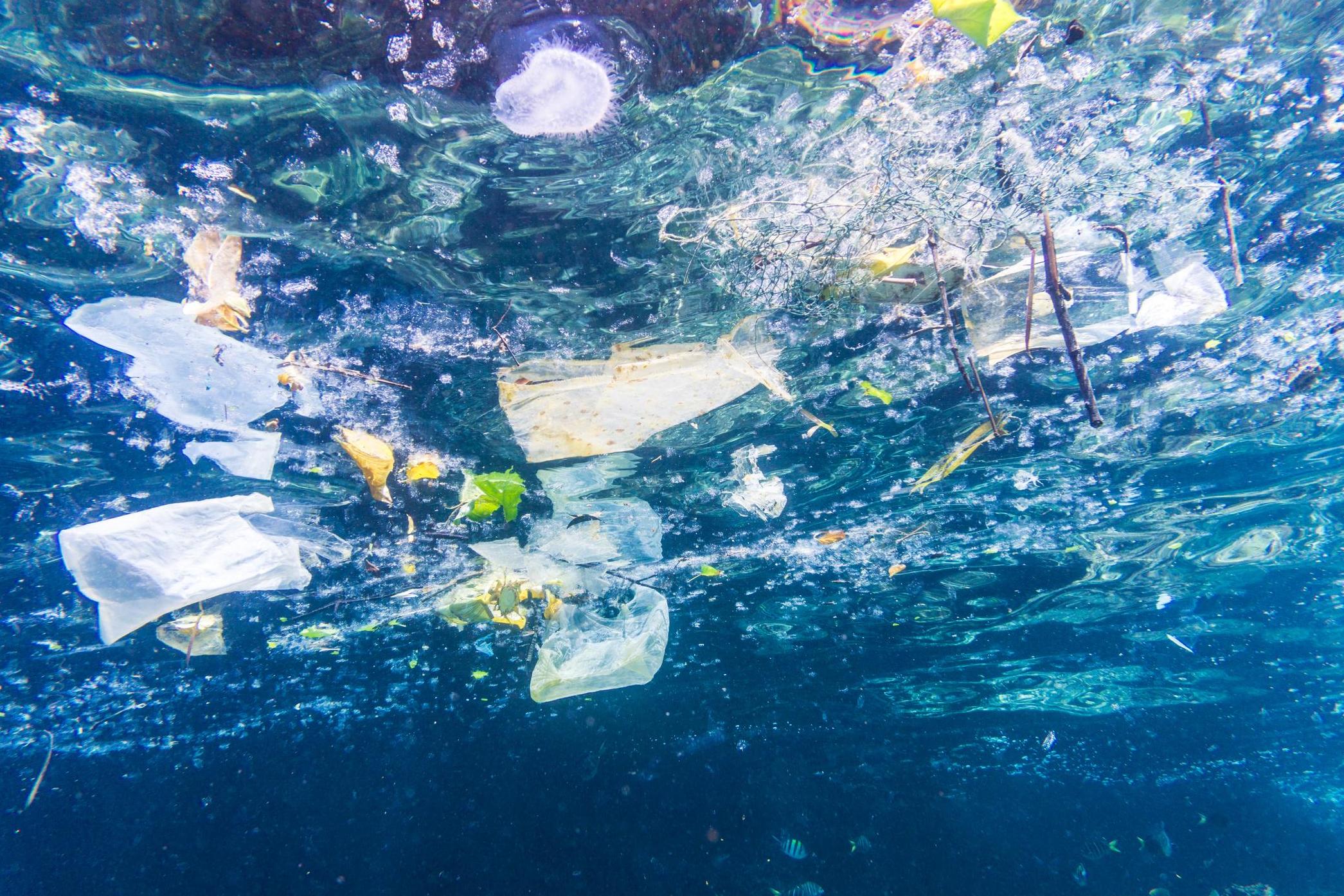 Collins Dictionary has named "single-use" as the word of 2018, which reflects the increasing global awareness in environmental issues.
The term refers to products that are often made of plastic and have been made to use just once, only to be thrown away after, rendering them unsustainable and harmful to the planet.
Collins's lexicographers said the word "single-use" is now being used more than ever before in light of universal efforts to combat the threats such plastics pose to the environment, with the European parliament recently supporting a ban on products such as straws, cotton swabs and disposable plates.
"Images of plastic adrift in the most distant oceans, such as straws, bottles and bags, have led to a global campaign to reduce their use," said a spokesperson for the dictionary.
"The word [single-use] has seen a four-fold increase since 2013."
Each year, Collins compiles a shortlist of new and notable words that reflect the zeitgeist of the last 12 months, with "vegan", "whitewash" and "gammon" all included in the selection for 2018.
Slightly more unconventional inclusions are "Floss", referring to the popular dance move, "Plogging", which describes the act of jogging and picking up litter at the same time, and "VAR", which stands for video assistant referee, a technology that was used for the first time in the 2018 FIFA World Cup.
The phrase "MeToo" also appears on the list, referring to the global campaign which aims to illustrate the prevalence of sexual assault and harassment by encouraging victims to publicly share their experiences.
The movement was started in 2006 by activist Tarana Burke, but it went viral in October 2017 after allegations of sexual assault emerged against Harvey Weinstein.
See the full shortlist, with corresponding Collins dictionary definitions, below:
Backstop
A system that will come into effect if no other arrangement is made.
Floss
A dance in which people twist their hips in one direction while swinging their arms in the opposite direction with the fists closed. The dance was made popular by a viral YouTube video featuring a 16-year-old American schoolboy.
Gammon
A person, typically male, middle-aged, and white, with reactionary views, especially one who supports the withdrawal of Britain from the European Union.
Gaslight
To attempt to manipulate (a person) by continually presenting them with false information until they doubt their sanity.
MeToo
Denoting a cultural movement that seeks to expose and eradicate predatory sexual behaviour, especially in the workplace.
Plogging
A recreational activity, originating in Sweden, that combines jogging with picking up litter.
Single-use
Made to be used once only.
Support free-thinking journalism and attend Independent events
VAR
Abbreviation for video assistant referee
Vegan
A person who refrains from using any animal product whatever for food, clothing, or any other purpose. A recent report by Waitrose found that one in eight Brits now follow either a vegan or vegetarian diet.
Whitewash
To cast a white actor in the role of (a character from a minority ethnic group) or to produce (a film or play) using white actors to play characters from a minority ethnic group.
Last year's word of the year was "Fake News", a phrase which has often been used by US President Donald Trump and is described by Collins as "often sensational information disseminated under the guise of news reporting."
Join our commenting forum
Join thought-provoking conversations, follow other Independent readers and see their replies