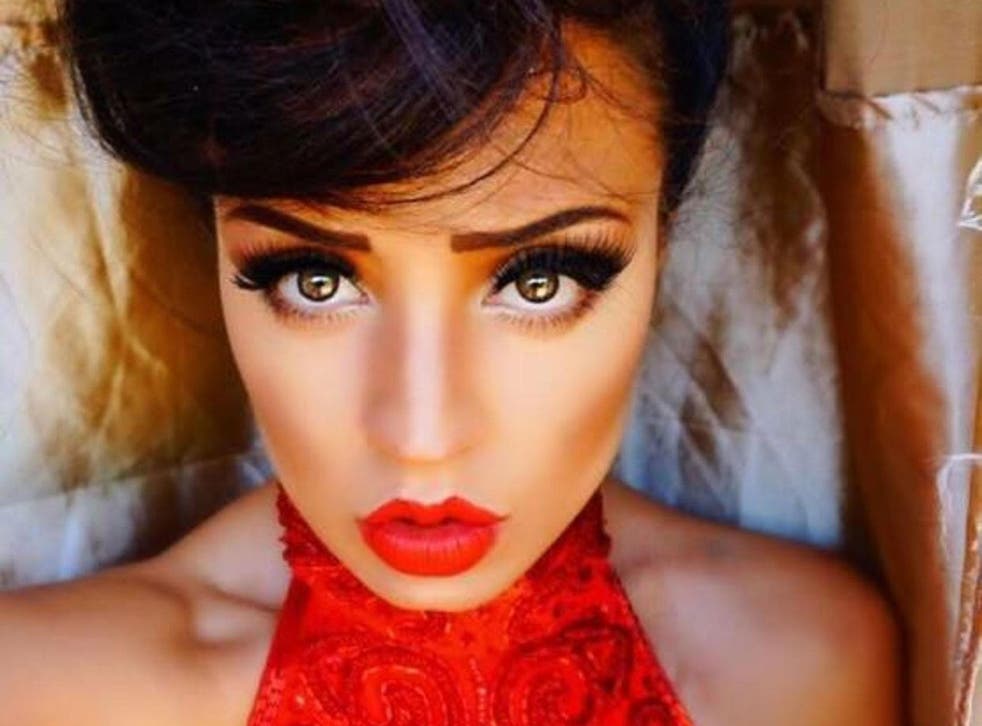 Size 10 beauty queen gives up crown after being told to lose weight
Zoiey Smale says past beauty pageants helped her cope with an eating disorder 
Kashmira Gander
Wednesday 30 August 2017 16:09 Comments
The winner of Miss UK 2017 has given up her crown after she was told to lose weight to compete at an international level.
Zoiey Smale, 28, from Nottinghamshire, was crowned Miss UK in June and was preparing to compete at Miss United Continents in Ecuador in September.
But she dropped out after the UK head of Miss United Continents told her the international directors of the contest wanted her to "lose as much weight as she could" to become a serious contender, the size 10 model claimed in an interview with The Independent.
Smale responded by giving up her title and taking a hiatus from beauty contests, and has pledged to use her experience to combat body shaming.
"She [the UK director] told me every pageant has their own criteria but did tell me she wasn't happy with the international directors' decision," Smale said.
"I can't represent a company that thinks it's OK to body shame women because they don't have the right measurements," she went on. "I was asked to submit every measurement on my body, which I didn't do. My measurements should be irrelevant.
"For a person to tell me to change myself to fit in with a company make me feel sick," she added. "How are people allowed to dictate what I put in my body? Beauty is not determined by the size you are on a clothes tag. So I gave up my title."
Below: a tweet Smale posted before giving up her title
"I thought I'd entered a competition supported the empowerment of women. But it went against everything that I stand for and it wasn't the pageant for me."
Smale says she was "just so shocked" by the suggestion that she hung up the phone on her "supportive" director to process what she had been told. "I felt let down as I have had lots of positive experiences in the pageant system."
While pageants are often criticised for objectifying women, Smale stresses that "some pageants promote charity work and body positivity."
"On the flip side there are other competitions that I have heard of where girls are used as escorts for rich men who sponsor competitions. They go out to 'sponsor' dinners in cocktail dresses and are told to mingle," claims Smale.
First competing in a pageant at the age of 18 for a dare, Smale has won three national titles and says the contests have helped her to cope with an eating disorder.
"Puberty hit me like a brick in the face and I grew to a staggering 5ft 11 whilst most of my friends were still 5ft," she recalls. "I used to hunch and make myself smaller to not stand out. I put pressure on myself to be as small as possible and developed a unhealthy view of myself and food. I was obsessed with weight. I remember having a check up at the doctors and putting stones in my pocket."
"Pageants were a place where they embraced my height so it helped me develop a love for myself. I didn't take them very seriously but I saw a side that was alien to me: empowerment."
Since speaking out about her experience, Smale says she has received emails praising her decision to blow the whistle on pageants.
"I worked so hard gaining sponsorship deals, raising money for charity and making individual costumes. So it was a shame to think my hard work went to waste. But it hasn't. After telling people my story and having emails about how I have inspired others, that means more to me than any crown could."
The Independent has contacted Miss United Continents and Miss UK for a comment.
Register for free to continue reading
Registration is a free and easy way to support our truly independent journalism
By registering, you will also enjoy limited access to Premium articles, exclusive newsletters, commenting, and virtual events with our leading journalists
Already have an account? sign in
Join our new commenting forum
Join thought-provoking conversations, follow other Independent readers and see their replies