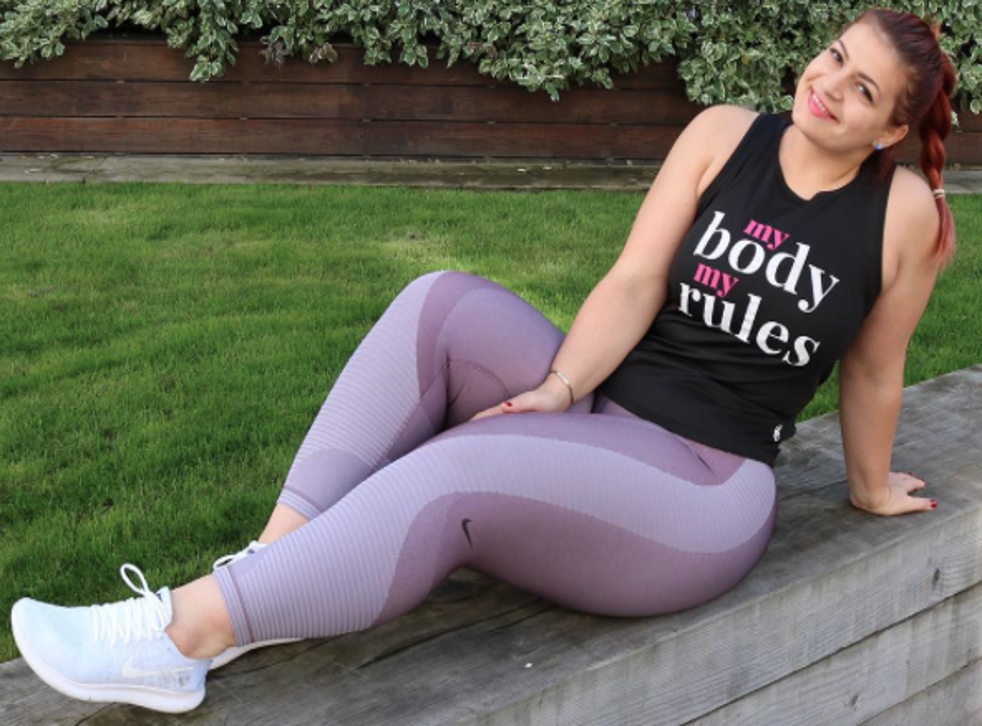 'Extreme dieter' says she's more confident as a size 14 than she was a size 10
'I always believed that being slim would make me happy'
A size 22 woman who lost an impressive five stone has revealed why she feels more confident being plus-size.
Iona Chira, from London, saw her weight balloon to 18st 2lb after months of consuming up to 4,000 calories a day.
After going on an 'extreme diet', she successfully dropped to a size 10 and weighed 12st 8lb, but it was at this point she realised that being slim didn't maker her happy.
Now, having put back on some of the weight she lost, Chira is a size 14, weighs 16 stone and says she's the happiest she's ever been.
At the age of 18, the 26-year-old's weight spiralled out of control when she couldn't realise her dream of joining the police force.
But, when she reached her peak weight of 18st 2lb in 2014, she had a revelation and drastically changed her diet, now consuming between 2,000 and 2,5000 calories a day.
At first, Chira was very strict to the point she would avoid eating out of fear of putting the weight back on and admits that, as a size 10, she felt down and would avoid looking in the mirror.
Now at a size 14, she says she has finally managed to shape her body exactly the ways she wants and refuses to measure her success by numbers.
Originally from Romania, Chira believes that coming from an Eastern European country where "everyone over 9st is considered fat", affected her confidence.
As such, she has decided to share her journey on Instagram to motivate and encourage other women to embrace their curves.
For her, it's important to present images that are 'real' with hopes that, by sharing her daily outfits, she can convince women that confidence is the key to looking good, no matter your size.
Join our new commenting forum
Join thought-provoking conversations, follow other Independent readers and see their replies