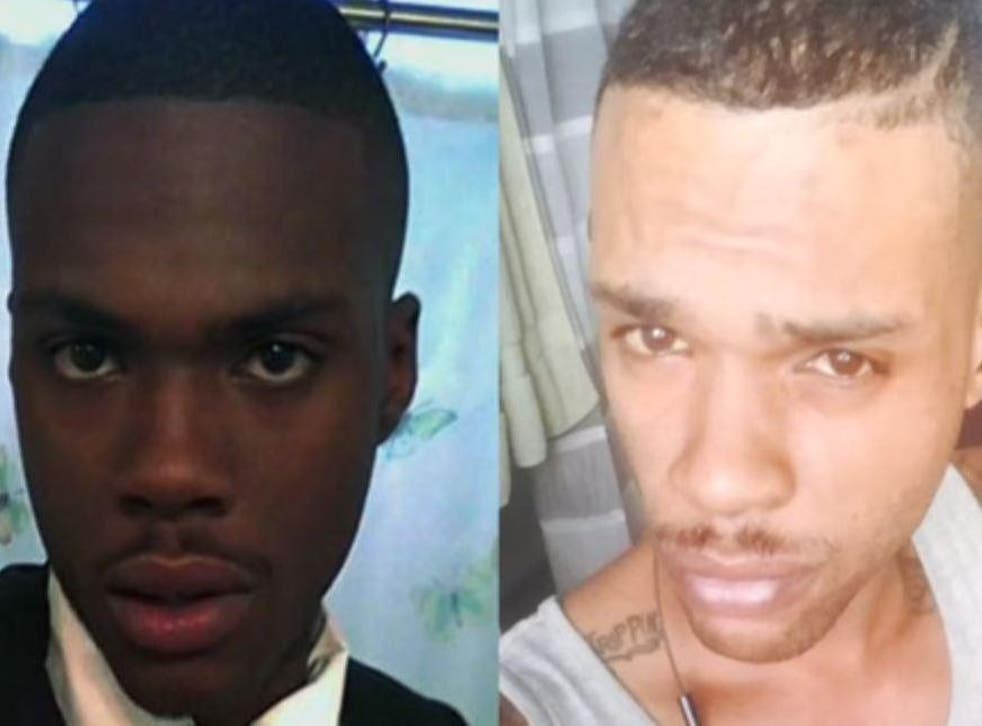 YouTube star claims he 'looks better' after years of skin lightening and launches own 'all-natural' range
'I look better a honey-brown shade'
Olivia Petter
Friday 25 August 2017 10:37 Comments
A black American man says he has spent years working to lighten his skin using "natural remedies".
Fraink White says he's been meddling with his skin pigmentation from a young age. Now, at 28-years-old, the YouTuber insists he is finally happy with the way he looks and has even developed his on "all-natural" line of lightening products.
"I first originally wanted to lighten my skin to get rid of hyper-pigmentation and that was when I was a child," White told Barcroft TV.
After noticing the taboo that was associated with the process, White said he realised that this could be an opportunity to create unique content for his YouTube channel.
He hoped that by documenting his journey online, he would subsequently reduce the stigma surrounding skin lightening whilst also promoting safe practise.
By bleaching his skin with hydrogen peroxide, he was able to significantly lighten the shade of his skin.
He cites kojic acid and papaya soap as a must-have product for anyone undergoing the process.
He has since launched his own brand of skin lightening products, called Whitenicious, with his husband.
Products range from $19.99 (£15) to $99 (£77). "They're very effective and I'm very proud of them," he claims.
Whilst White insists he is incredibly happy with the outcome, viewers on his channel have voiced concerns for his health.
"Frank! You are a very handsome man! Stop damaging your skin! It makes me sad that you are giving into the "what is beauty"? You are a black man and you cannot rewind your DNA. Would you do this if you lived in a all black world?" one wrote.
Others couldn't understand why he'd want to undergo such an arduous process in order to change his looks: "why are you trying to lighten your skin???? your skin is beautiful," one viewer added.
The Independent spoke to dermatologist Dr Anil Budh-Raja, who said that the substances White is using are anti-inflammatory, good for the skin and medically-approved.
"Vitamin C, kojic acid and malic acid all help with pigmentation and can lighten the skin with minimal side-effects," he said.
"All of them are essentially harmless. Some can cause mild sensitivity and dryness of the skin but no other significant side-effects. The only consequences in the long run would be possible blotchy and uneven skin tone if used in too large doses or incorrect treatment treatment time frames. Other than that, the ingredients are safe," he said.
Register for free to continue reading
Registration is a free and easy way to support our truly independent journalism
By registering, you will also enjoy limited access to Premium articles, exclusive newsletters, commenting, and virtual events with our leading journalists
Already have an account? sign in
Join our new commenting forum
Join thought-provoking conversations, follow other Independent readers and see their replies