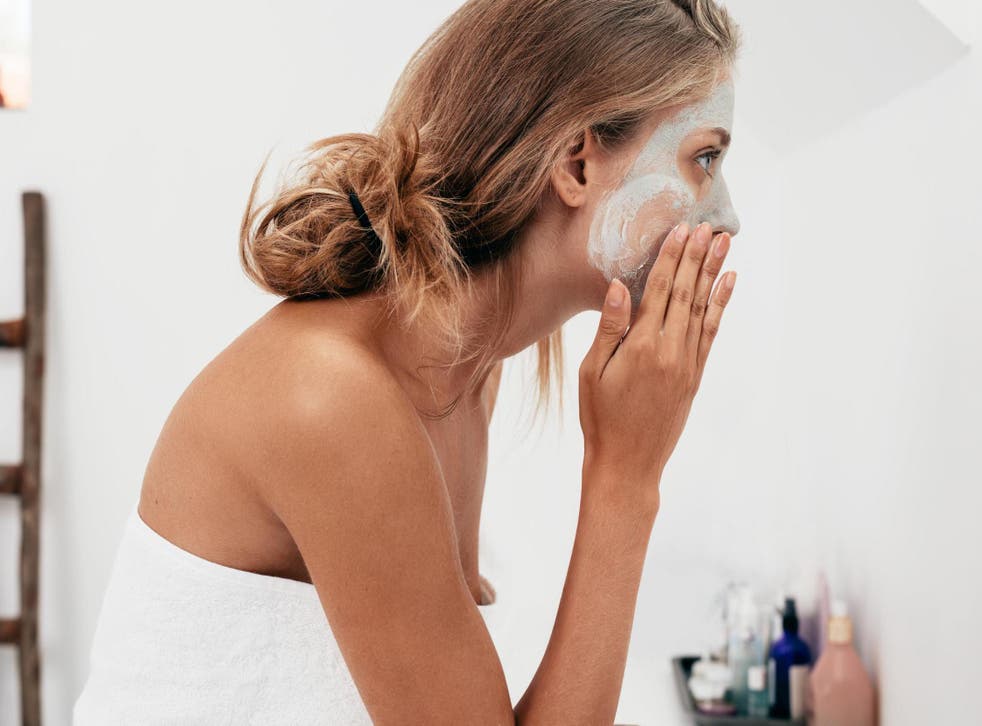 The skincare steps that damage your skin, according to dermatologists
Your skincare routine may be causing more harm than good
It can be overwhelming to choose from aisles of skincare serums and creams to find the ones that offer the most-effective results.
This, coupled with the fact that many people do not know what their skin actually needs, means your skincare routine could actually be harmful instead of helpful.
To understand what tips you absolutely need to follow, and which skincare steps you can leave out of your daily regime, we spoke to two dermatologists - who agreed that using there is one product you should absolutely never skip.
While you may not think of sunscreen when browsing the aisles of Sephora, it is an integral part of an effective skincare routine.
Dr Meghan Feely, MD, a board-certified dermatologist and a member of the American Academy of Dermatology said: "Always wear your sunscreen. Not only does it protect you from dangerous ultraviolet radiation that causes skin cancer, it also is a particularly important tool in the prevention of photoaging.
"And remember that you need to reapply your sunscreen every two hours, even on cloudy days. Despite the clouds, up to 80 per cent of ultraviolet light still reaches us."
Dr Lauren Eckert Ploch, MD, MEd, FAAD, a board-certified dermatologist and member of the American Academy of Dermatology, agreed.
"I would say that the biggest skincare mistake is not wearing a product with sunscreen (at least SPF 30) every single day. UV rays not only contribute to dark spots, but they also lead to degradation of the elastic tissue in the skin, which causes sagging and laxity of the skin later," Dr Ploch said.
If that weren't enough of a reason to stock up on sunscreen, existing skin conditions can also worsen when exposed to UV radiation.
"UV light can worsen several skin conditions, including rosacea," Dr Ploch said.
And you need to always be cautious - Dr Ploch warned you may be subjecting yourself to UV rays despite being in the shade, or indoors. "Even some indoor lights, like fluorescent lights, emit UV rays. Also, bright visible lights that are not known to emit UV rays can cause pigment-producing cells to produce more pigment, worsening dark spots and melasma."
Because of the risks associated with UV rays, Dr Ploch recommends a sunscreen with a physical blocker such as zinc oxide and/or titanium dioxide.
Apart from remembering to slather yourself in sunscreen daily, the dermatologists revealed that when it comes to skincare products, sometimes simple is better.
Dr Ploch told us: "One of the biggest skincare mistakes that many people make is using too many products at once."
To steer patients in the right direction, Dr Ploch often puts patients on a "skincare product detox" to "simplify their routines, especially if they have a history of combination skin or sensitive skin."
In addition to overwhelming skin with products it doesn't need, some skincare ingredients can also be harmful - and unnecessarily expensive.
The 5 best skincare products for spots

Show all 5
"Navigating which skincare products to purchase can be an overwhelming and expensive enterprise for consumers," Dr Feely said. "Many products contain fragrances or other ingredients that can irritate the skin, or potentially cause an allergic contact dermatitis. Before you make the investment, meet with a board-certified dermatologist to discuss your skincare regimen and choose the right products for you."
Fortunately, dermatologist-certified new-and-improved regimes don't always mean you'll have to shell out a lot of money to achieve flawless skin.
"Many people incorrectly assume that products from department stores and places like Sephora are better than products sold at drugstores. If you poll dermatologists, you'll find that most of us use a combination of products from drugstores and products that are sold in our offices," Dr Ploch told us.
If your skincare regime isn't leaving your skin bright, healthy, and hydrated, it may be time to switch it up - but don't forget the sunscreen.
Join our new commenting forum
Join thought-provoking conversations, follow other Independent readers and see their replies