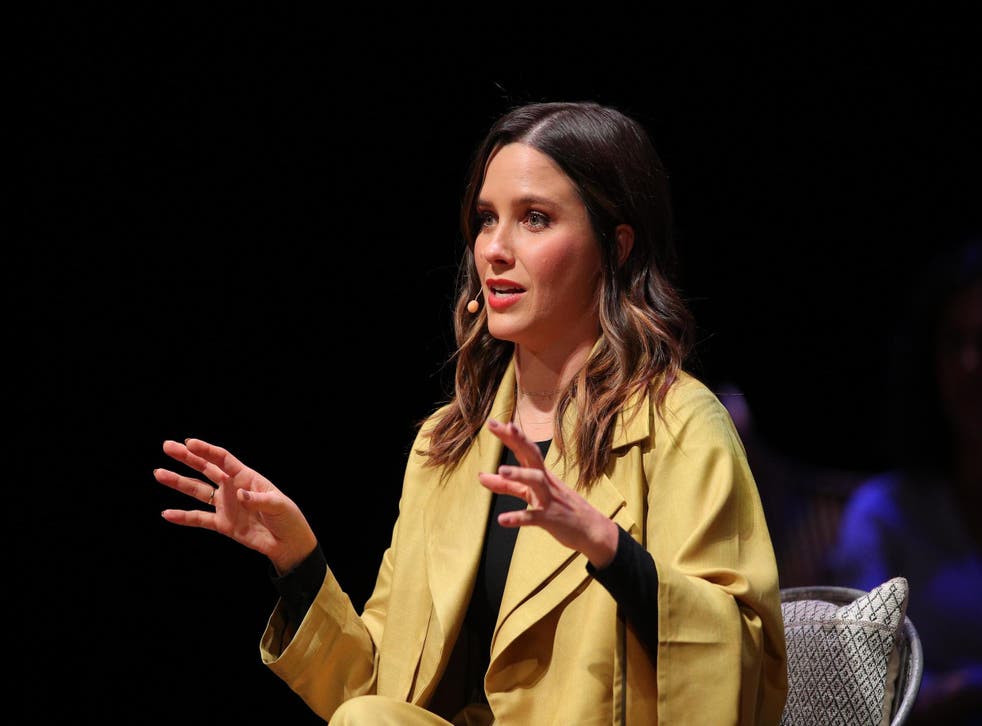 Sophia Bush claims 'One Tree Hill' producers exploited breakup with Chad Michael Murray
'They ran TV ads about it. It was really ugly'
Katie O'Malley
Tuesday 11 December 2018 13:52 Comments
One Tree Hill actor Sophia Bush has opened up about "inappropriate" producers who took advantage of her high-profile split from ex-husband Chad Michael Murray.
The 36-year-old began dating former co-star Murray in 2003 and announced their engagement a year later. In April 2005, the pair married but separated five months later and finalised their divorce in December 2006.
In an interview with actor Dax Shepard on his podcast, Armchair Expert, the star said that while she tried to maintain a professional relationship with her ex-husband on set, she believes the show's producers exploited their breakup by running adverts about the split.
Bush said producers were "really deeply inappropriate to both of us [...] it was really ugly.
"They made practice of taking advantage of people's personal lives and not just for me and for my ex — for other actors on the show who would share, like as you do when you get close to people, deeply personal things that were happening in their lives and they would wind up in storylines. It wasn't okay," she explained.
Bush went on to compare the role of a producer to that of a parent. "You're supposed to protect your flock and it was the opposite of that," she added. "And I imagine that was hard for [Murray] as well. It was a very ugly situation on their part. I think they kind of lived for the drama."
As a result of the ongoing attention surrounding her split from Murray, who is now married to Disturbia actress Sarah Roemer, Bush said she remains reluctant to discuss their breakup in public.
"The reason that I don't talk about it A) is because everyone's been 21 and stupid, but if you're in our job, for some reason, people want to talk to you about like, when you're fully-fledged adults who've done really amazing s*** with your lives, they wanna talk to you about the dumb thing you did in college basically," Bush explained. "Which doesn't make sense to me, 'cause like, in any other realm, if a CEO is having a meeting, no one's gonna ask about the time they went to a kegger in college.
"What's complex about this issue for me is that the person who I was 21 and stupid with is also an actor," said Bush, who described herself at the time of her marriage as "a really naive kid".
"There was no space to self-reflect," she added. "There was like, 'This is my integrity, this is my job, I will not falter for one second or one minute ever on this set. I will be the most f***ing professional person anyone has ever seen."
The actor's comments come over a year since One Tree Hill creator Mark Schwahn was accused of sexual misconduct by 22 cast and crew members who worked on the CW show, which aired 2003-2012, including Bush.
Delving into her time working with Schwahn during an appearance on Andy Cohen's SiriusXM show, Andy Cohen Live, in June, the actor said: "The whole time you're a kid who is going, I gotta figure out how to protect my friends, and I don't want to lose my job and I don't want every person on our crew to lose their jobs."
Schwahn was subsequently fired from E! television drama The Royals in December 2017 following a month-long investigation into allegations of sexual harassment. Schwahn has never spoken publicly about the allegations.
Register for free to continue reading
Registration is a free and easy way to support our truly independent journalism
By registering, you will also enjoy limited access to Premium articles, exclusive newsletters, commenting, and virtual events with our leading journalists
Already have an account? sign in
Join our new commenting forum
Join thought-provoking conversations, follow other Independent readers and see their replies