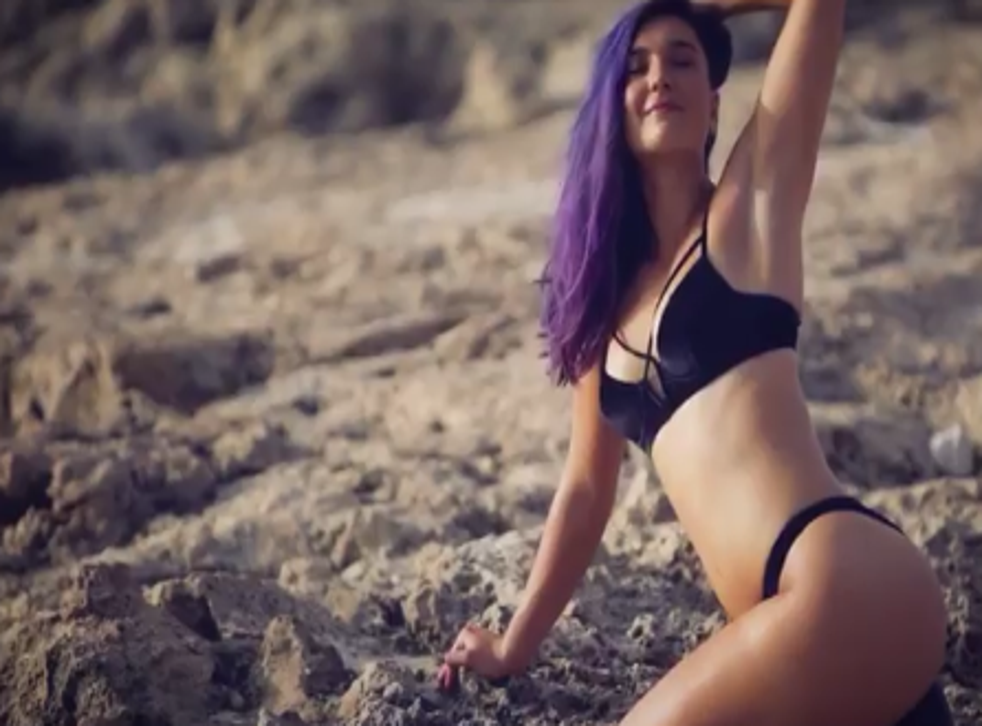 Sports Illustrated features amputee athlete in swimsuit edition for the first time
'I hope women feel empowered by it'
Chelsea Ritschel
in New York
Thursday 15 February 2018 00:00 Comments
In addition to unedited photos, the 2018 Sports Illustrated Swimsuit Issue is empowering disabled women by featuring the magazine's first amputee and Paralympian.
Snowboarder Brenna Huckaby donned a swimsuit and headed to the beach to shoot a spread for the magazine - and share an important message.
As the first amputee to be featured in the swimsuit issue, the 22-year-old told Sports Illustrated she was "super excited to have the opportunity."
A covetable opportunity, the Paralympian, who is set to compete in PyeongChang next month for the Paralympics, proved she won't let anything hold her back as she ditched her snow boots in favour of a tiny bikini.
In addition to promoting body positivity, the new mum spoke about her expectations for the shoot, what it is like being a model for a day, and how her own body perception has changed over the years.
According to Huckaby, it wasn't until she became a mum, 17 months ago, that she became comfortable in her own body.
She said: "I haven't always been comfortable with my body. When I was a teenager I would wear shorts with my swimsuit every time. I was afraid of what people would think of me because I didn't think very highly of myself.
"It wasn't until I had my daughter that I realised my body was more than an object. That was the moment I knew my body was a tool, a strong and forceful tool that takes me from experience to experience. Once I realised this I finally loved my body," the Paralympian revealed.
It was this newfound confidence that encouraged Huckaby to do the shoot, on the behalf of other disabled women.
Speaking to Cosmopolitan.com, Huckaby, who lost her leg in 2010 when she was diagnosed with osteosarcoma, a type of bone cancer, said she did the shoot because she wanted to "represent women with disabilities the right way."
And it looks like she has fulfilled her goal.
Huckaby told Cosmopolitan.com that the response to the pictures has been overwhelmingly positive - with many other women with disabilities reaching out to share their support.
As for her advice for women struggling with confidence issues, Huckaby said: "Know that you are a force. Don't be afraid to push yourself and get yourself out there."
Register for free to continue reading
Registration is a free and easy way to support our truly independent journalism
By registering, you will also enjoy limited access to Premium articles, exclusive newsletters, commenting, and virtual events with our leading journalists
Already have an account? sign in
Join our new commenting forum
Join thought-provoking conversations, follow other Independent readers and see their replies