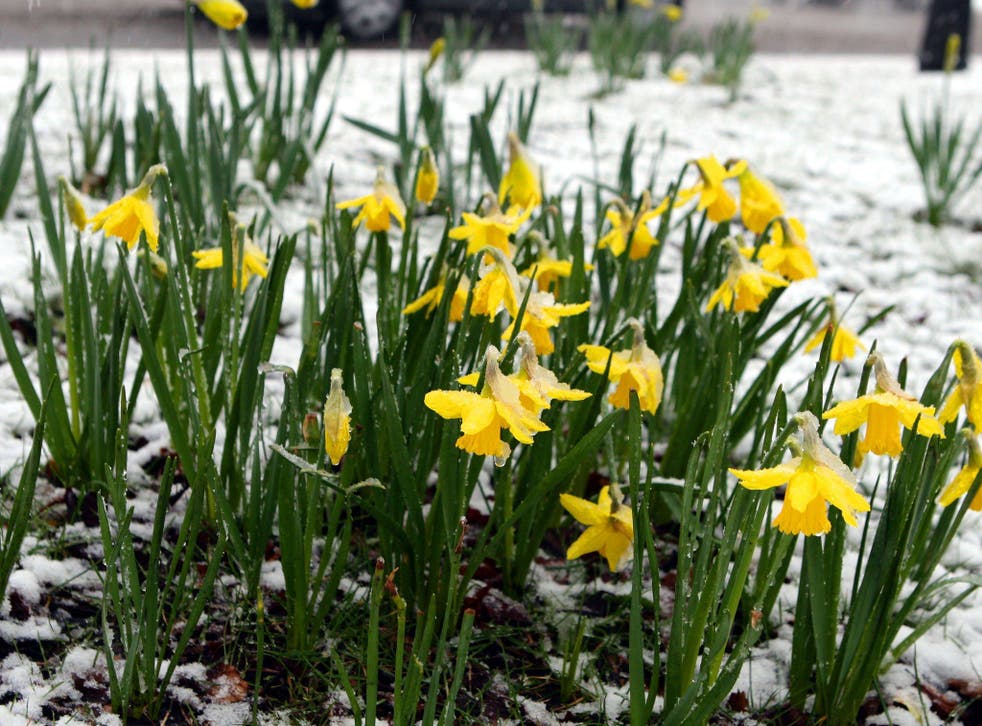 St David's Day: Five things you didn't know about the Patron Saint of Wales
Number 3: St David was a vegetarian
Across Wales, people will be celebrating St David's Day in honour of the Welsh patron saint, and Google has marked the occasion with a Doodle.
Welsh schools will be holding eisteddfodau - music, song and poetry competitions.
Some people even wear leeks on their clothing to celebrate their patron saint.
This is not a public holiday in Wales or the rest of the UK.
Here are five things you may not not know about St David:
1. St David was actually Welsh
He was born around 500 AD in Caerfai in Pembrokshire, Wales to Sandde, Prince of Powys and Non, daughter of a chieftain.
Comparing nationality, St Andrew was Palestinian, St Patrick was a Romano-British missionary, while St George was a Roman soldier of Greek extraction.
Indeed, of the patron saints of the British Isles, only St David and St Patrick had visited the country they are the patron saint for.
2. St David's Day marks the date of his death
St David was the Welsh bishop for the city of Menevia, in Pembrokshire - now called St Davids .
According to historical sources, he died on 1 March ,589 AD.
He was officially recognised as a saint by Pope Callixtus in 1120.
The best Google Doodles

Show all 50
3. St David was a vegetarian
Nicknamed the "water drinker", St David only drank water and ate only herbs, vegetables and bread.
4. Welsh regiments eat raw leeks on 1 March
Historically Welsh regiments such as the Queen's Dragoon Guards eat raw leeks to celebrate their patron saint.
Before a battle against the Saxons, legend has it, David advised Welsh warriors to wear a leek in his hat so that they could distinguish themselves from their enemies.
Thus inspiring the tradition of wearing leeks on his name day.
5. His symbol is not the leek or daffodil
His symbol is actually a dove normally resting on a shoulder as he stands on a hill.
It is believed while speaking to a crowd of people at the synod of Brefi, a hill arose at the very spot he had preached from.
Join our new commenting forum
Join thought-provoking conversations, follow other Independent readers and see their replies