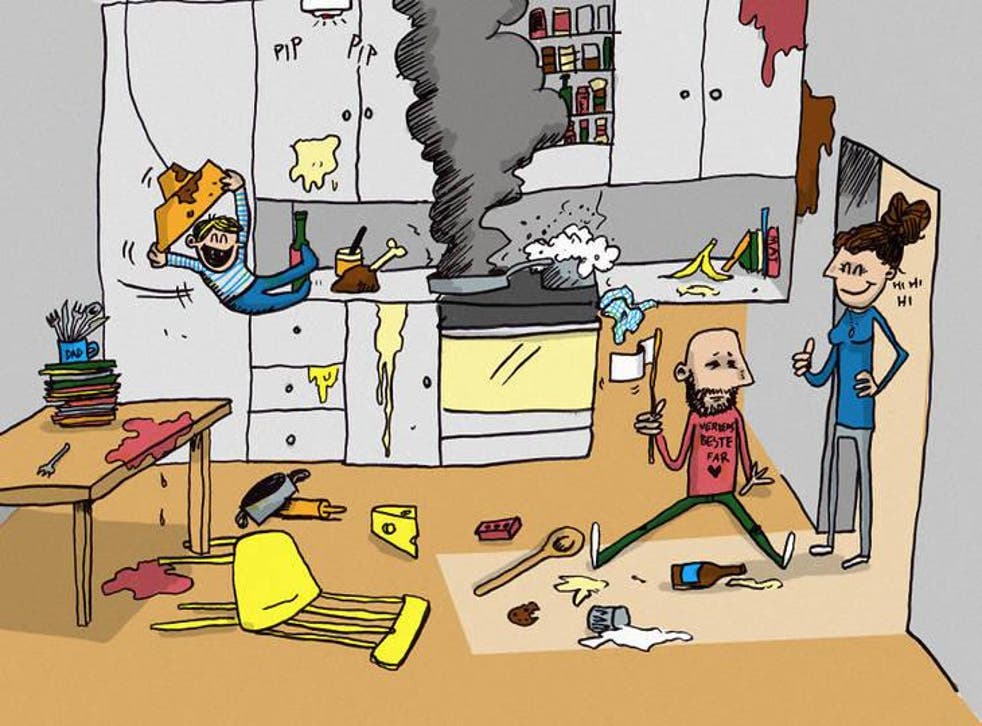 Dad's comical cartoons capture the chaos of daily life with his wife and children
'There is so much love and relatable stuff in everyday situations'
If you've ever felt the struggle of trying to wake multiple tiny humans in the morning, make their bed, dress and feed them while simultaneously juggling loads of laundry, then Ståle Gerhardsen is an illustrator who will speak to you.
As a father-of-two, the Norwegian artist creates hilariously spot-on sketches about modern life as he attempts to capture the tantrums, tears and joy he experiences caring for his children.
Having worked as a professional artist for many years, Gerhardsen was inspired to change the course of his work after he took paternity leave following the birth of his son.
As a new stay-at-home dad, the illustrator decided to put all his other projects to one side and focus his attention solely on his son for the next four months.
Since then, Gerhardsen has made more than 1,000 drawings of everyday life with his children which he documents on his Instagram page and under the hashtag #matpakketegninger.
"Anything can be turned into a funny comic," he told Cafe Mom.
"There is so much love and relatable stuff in all the everyday situations. It's all about the angle or approach."
Relatable to parents all over the world, Gerhardsen's drawings perfectly sum up the chaos and joy that comes with being a stay-at-home mother or father, from the aftermath of bath time to finding your keys in the toilet and discovering cake smeared all over the walls.
Gerhardsen also adds that his children are aware that they are the subjects of his work and insists that they love it.
"My kids and I draw all the time," he said.
"All over the place. We've got one wall in our home where we draw."
Register for free to continue reading
Registration is a free and easy way to support our truly independent journalism
By registering, you will also enjoy limited access to Premium articles, exclusive newsletters, commenting, and virtual events with our leading journalists
Already have an account? sign in
Register for free to continue reading
Registration is a free and easy way to support our truly independent journalism
By registering, you will also enjoy limited access to Premium articles, exclusive newsletters, commenting, and virtual events with our leading journalists
Already have an account? sign in
Join our new commenting forum
Join thought-provoking conversations, follow other Independent readers and see their replies