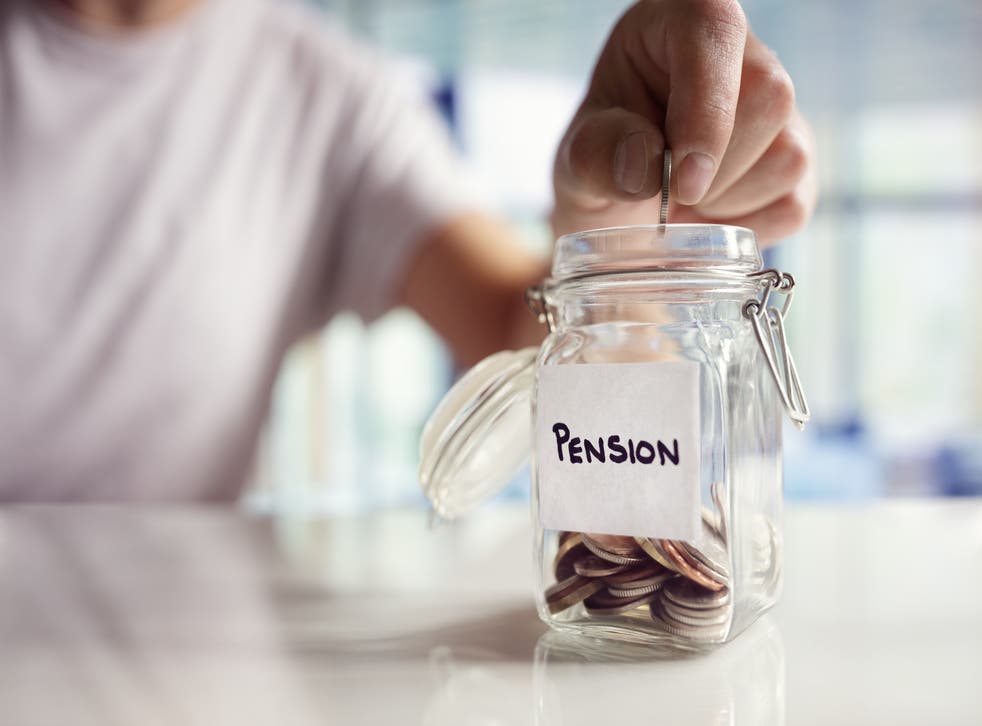 State pension age hits 66: Everything you need to know
For those born after 1960, the state pension will be even higher
The state pension age has risen to 66 and is set to increase up to 68, depending on the year you were born.
The qualifying age at which people in the UK can start to receive the state pension has been steadily increasing in recent years.
As recently as a decade ago, women could claim their state pension when they turned 60, and men could do so at 65.
Now, however, recent changes have brought the qualifying age for both sexes in line with one another.
As the state pension age officially increases, here's everything you need to know about what's changed.
What is the state pension?
The state pension is as a regular payment from the government that most UK citizens can claim when they reach State Pension age.
However, not everyone receives the same amount. How much you do receive depends on your National Insurance record.
Generally speaking, you can build up your record by paying National Insurance contributions while you are earning, or getting National Insurance credits.
What is the state pension age now?
The age at which people start to receive the state pension has hit 66.
This means that people born between 6 October, 1954, and 5 April, 1960, will start receiving their pension on their 66th birthday.
Why has the state pension age increased?
The state pension age has increased due to the increase in life expectancy.
The plans were initially revealed in 2017 by the then-Secretary of State for Work and Pensions, David Gauke.
"I want Britain to be the best country in the world in which to grow old, where everyone enjoys the dignity and security they deserve in retirement," he said at the time.
"Since 1948 the State Pension has been an important part of society, providing financial security to all in later life. As life expectancy continues to rise and the number of people in receipt of State Pension increases, we need to ensure that we have a fair and sustainable system that is reflective of modern life and protected for future generations.
"Combined with our pension reforms that are helping more people than ever save into a private pension and reducing pensioner poverty to a near record low, these changes will give people the certainty they need to plan ahead for retirement."
When will the state pension age increase again?
For those born after 5 April 1960, there will be a phased increase in the state pension age.
It will go up to 67 by 2028 but eventually it will rise to 68 between 2044 and 2046.
What is the 'triple lock' pledge?
The triple lock pledge means that the state pension will increase each year so that it is in line with the highest average earnings.
The chancellor has promised that, despite the rise in pension age, the triple lock pledge is safe.
When asked about the security of the triple lock pledge on LBC radio, Rishi Sunak said: "Yes, our manifesto commitments are there and that is very much the legislative position. We care very much about pensioners and making sure they have security and that's indeed our policy."
How much is the full state pension?
The full amount of the state pension for new recipients is currently worth £175.20 per week.
Why are women campaigning against the new state pension age?
The increase in the state pension age has been larger for women in recent years than men, prompting some to campaign against the increase, citing unfair treatment.
Almost four million women were impacted by the government increasing the state pension age from 60 to 66 for women born after March 1950.
Hence the advent of BackTo60, a campaign group calling for women to be reimbursed for pension payments they have missed due to the controversial changes.
Julie Delve and Karen Glynn, two women hit by the rise, took the Department for Work and Pensions (DWP) to court back in 2019.
They argued that they were unlawfully discriminated against on the basis of age and sex and were not provided with sufficient notice of the state pension age increase.
However, in September, they lost their landmark High Court battle against the government.
How do I check my state pension age?
You can check your state pension age on the government's website here.
How can I claim my state pension?
People can claim their state pension four months before reaching state pension age.
Thee quickest way to do it is online via the government's website, however you can also claim your state pension via telephone or post.
Join our new commenting forum
Join thought-provoking conversations, follow other Independent readers and see their replies