A 9-year-old girl asked Steph Curry why his shoes weren't sold for girls. He responded perfectly
'Girls want to rock the Curry 5's too'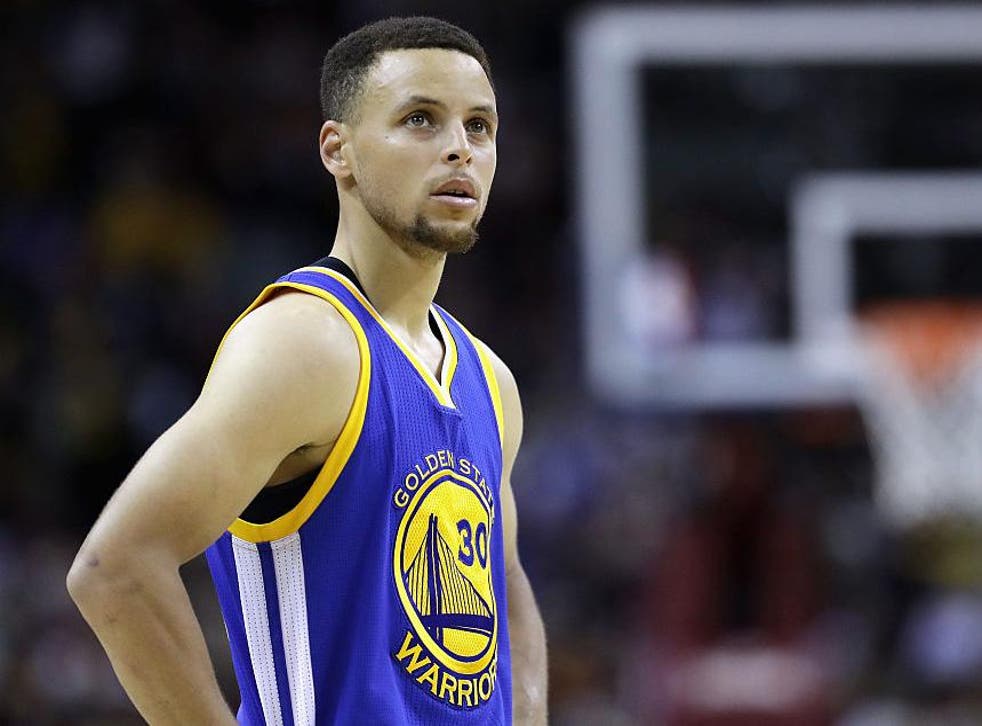 Basketball player Steph Curry has taken action after a nine-year-old girl pointed out his trademark shoes weren't available for girls.
Riley Morrison, a self-confessed "big fan" of Curry and his team, the Golden State Warriors, handwrote a letter to the 30-year-old explaining that she tried to buy the Under Armour Curry 5's but could only find them in the boys section of the sport apparel's website.
"My dad and I visited the Under Armour website and were disappointed to see that there were no Curry 5's for sale under the girls' section," Morrison wrote.
"However, they did have them for sale under the boys' section, even to customise.
"I know you support girl athletes because you have two daughters and you host an all-girls' basketball camp.
"I hope you can work with Under Armour to change this because girls want to rock the Curry 5's too."
The young girl's father shared her letter on Instagram and it was quickly posted on a variety of social media channels by others hoping that it would catch the NBA player's attention.
Eventually, it did, and Curry responded with a handwritten letter of his own.
Sharing a picture of the note on Twitter, Curry thanked the 9-year-old for her letter and told her that efforts were being made to make his Under Armour trainers available to all children.
"I appreciate your concern and have spent the last two days talking to Under Armour about how we can fix the issue," Curry responded.
"Unfortunately, we have labelled smaller sizes as 'boys' on the website. We are correcting this now!"
The sportsman also promised to send her a free pair of Curry 5's and the unreleased Curry 6's.
"I want to make sure you can wear my kicks proudly so I am going to send you a pair of Curry 5's now and you'll be one of the first kids to get the curry 6," he continued.
"Lastly, we have something special in the works for International Women's Day on March 8th, and I want you to celebrate with me!
"More to come on that, but plan to be in Oakland that night!"
Morrison's father replied to Curry's letter explaining that his response had "made one little girl so happy."
The NBA player's actions caught the attention of people on Twitter too, with many praising the star for being such a good role model.
"As a a girls' wrestling coach, but more importantly as one who believes in equality, thank you!" one person wrote.
"Thank you for being a light, a voice for change and justice, and one that my son and daughter can look to and emulate!"
Another added: "This is hella dope on Steph's part. Hopefully more athletes/shoe companies start to think of this to the point that they just list things in sizes for all children opposed to making them gender specific."
Support free-thinking journalism and attend Independent events
Register for free to continue reading
Registration is a free and easy way to support our truly independent journalism
By registering, you will also enjoy limited access to Premium articles, exclusive newsletters, commenting, and virtual events with our leading journalists
Already have an account? sign in
Register for free to continue reading
Registration is a free and easy way to support our truly independent journalism
By registering, you will also enjoy limited access to Premium articles, exclusive newsletters, commenting, and virtual events with our leading journalists
Already have an account? sign in
Join our new commenting forum
Join thought-provoking conversations, follow other Independent readers and see their replies