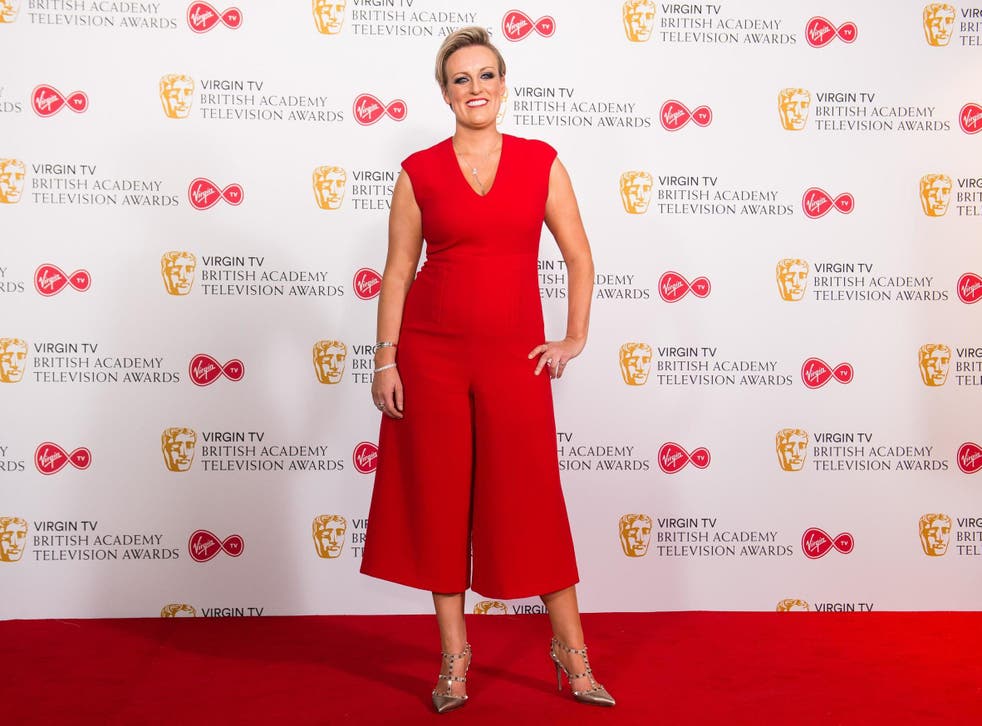 Steph McGovern: Former BBC Breakfast host once told to 'tone down' outfit by show's boss
Steph McGovern now presents The Steph Show on Channel 4
Journalist and broadcaster Steph McGovern has revealed a BBC boss once told her to "tone down" her outfit choice.
McGovern, who worked as a business presenter for BBC Breakfast, said the head of the programme asked her to change her "lairy outfit".
The 37-year-old said she was asked to change her clothes after showing up to work wearing a bright red dress and heels.
McGovern, from Middlesbrough, said the request was made by former BBC Breakfast boss Alison Ford who died from breast cancer in 2013.
In an interview with the Telegraph's Stella Magazine, McGovern said that her outfit and "accent" may have meant it was hard for viewers "to take her seriously".
The presenter, who is openly gay, said she feels more judged on her regional accent than her sexuality.
She told the publication: "I turned up in a bright Topshop dress with big New Look heels, and was taken to one side by Alison and asked just to take it down a notch or two.
"I guess a lairy outfit combined with my accent would have meant I'd have been hard to take seriously."
McGovern, who now presents The Steph Show on Channel 4, also revealed she has faced criticism from viewers because of her accent.
One viewer, named "Trevor", emailed the presenter to tell her she was saying "here wrong" and "mangling" the English language.
Feminist murals in London celebrate 100 years of women's vote

Show all 10
The viewer told McGovern she did a "very good job" and assured her that her accent "doesn't bother me apart from one word".
McGovern added: "This email has really made me laugh. Two thoughts: Can anyone say the word 'here' with one syllable? Try it. I'm curious.
"Despite what Trev thinks, how I say the word 'here' IS all about my accent so he can one syllable off."
It comes just days after Channel 4 producers decided to bring The Steph Show forward to provide some "joy" to viewers during the coronavirus pandemic.
As of Monday morning, there were 47,806 confirmed cases of Covid-19 in the UK, with 4,934 deaths linked to the disease.
On Sunday night, Prime Minister Boris Johnson was taken to hospital for precautionary tests after 10 days of failing to shake off the virus.
Join our new commenting forum
Join thought-provoking conversations, follow other Independent readers and see their replies