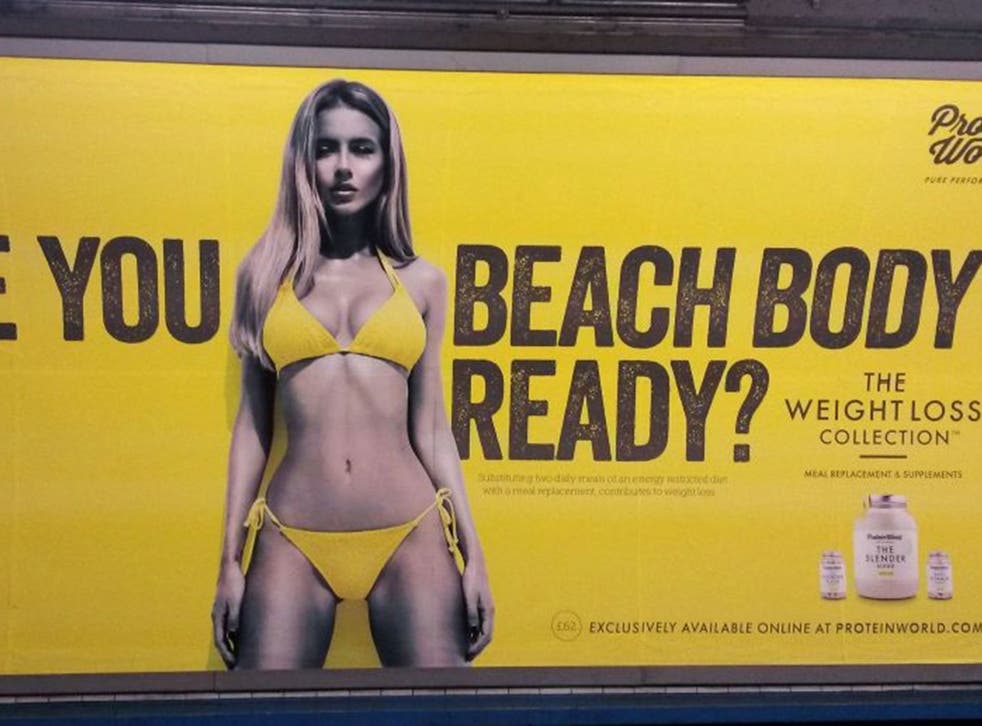 Stockholm bans sexist advertising from public spaces
The new law will come into effect within a month
Authorities in Stockholm have voted to ban sexist advertising from all public spaces across the city resulting in offending advertisements around the capital being removed within 24 hours.
In a near unanimous vote, that was opposed by only one of the eight parties on the city council - the populist Sweden Democrats - city authorities in Sweden's capital have announced that a ban on all sexist and racist adverts will come into effect within a month.
The driving force behind the proposal, Green Party deputy mayor Daniel Helldén argued that the city had a responsibility to ensure that Stockholm's citizens were not exposed to images that were "offensive or upsetting in any way," The Local reports.
"We are taking an important step to ensure that sexist or racist messages and attitudes are not visible on the surfaces that the city of Stockholm owns," he said.
Under the new regulations, Swedish advertising authorities will be able to remove offending advertisements on any of the 700 public billboards around the capital within 24 hours.
"The way in which men and women are portrayed in advertising, and the media more generally, becomes ingrained in the public consciousness and internalised by individuals as 'social norms'," Jacqui Hunt, the director of Equality Now's europe office tells The Independent.
"Advertising helps to define what is acceptable or unacceptable in a society when it comes to gender roles, and this in turn influences society's perception of, and response to, the treatment of women and girls.
"It's important to recognise the drip-drip-drip effect on society of negative stereotypical images of both men and women across the media and elsewhere.
"Advertising is part of a bigger picture. By acknowledging all the factors that contribute to an environment where women are allotted a lesser role, we can start to address the issues and forge a society where all can thrive equally."
The move follows similar crackdowns in other European capitals, including London mayor Sadiq Kahn's attempt to ban body shaming ads on the Transport for London (TfL) network.
Here, he called for adverts which make people feel ashamed of their bodies or pressured into looking a certain way, such as the controversial Protein World campaign which asked, "Are you beach body ready?", to be removed.
The advert, which appeared in underground stations across London, featured a model posing in a bikini, and attracted sizeable criticism for allegedly encouraging unrealistic body expectations and for being demeaning to women.
29 inspirational women reveal their top tips for success

Show all 29
Most recently, an advertisement for a lingerie store in Glasgow was also banned by the Advertising Standards Authority for showing an image of a woman in lingerie "leaning forward to emphasise her bust" accompanied by the text 'Tease the Season'.
The poster, which was displayed in December last year, showed only the woman's body, and her head was not featured.
Research has shown that stereotyping of women in the media affects self-objectification. One study – which asked women to view magazine advertisements featuring thin models – found that participants reported greater weight-related appearance anxiety, negative mood, and body dissatisfaction than those who viewed product control advertisements.
In a further attempt to abate the rise of casual sexism also comes the news that upskirting is to become a criminal offence punishable by up to two years in prison under a proposed new law.
The Ministry of Justice has said it will back the ban which will form part of the Voyeurism (Offences) Bill and come with a maximum sentence of two years' imprisonment with the most serious perpetrators put on the sex offenders register.
The new law would bring the punishment for upskirting in line with existing voyeurism offences, with a maximum sentence of two years' imprisonment and the most serious perpetrators put on the sex offenders register.
Katie Ghose, the chief executive of Women's Aid, said in a statement that the proposal sent a "powerful message" that upskirting is unacceptable and perpetrators will be held to account.
"This form of abuse is painful and humiliating for victims and often has a devastating impact on all aspects of their lives," she added.
Join our new commenting forum
Join thought-provoking conversations, follow other Independent readers and see their replies