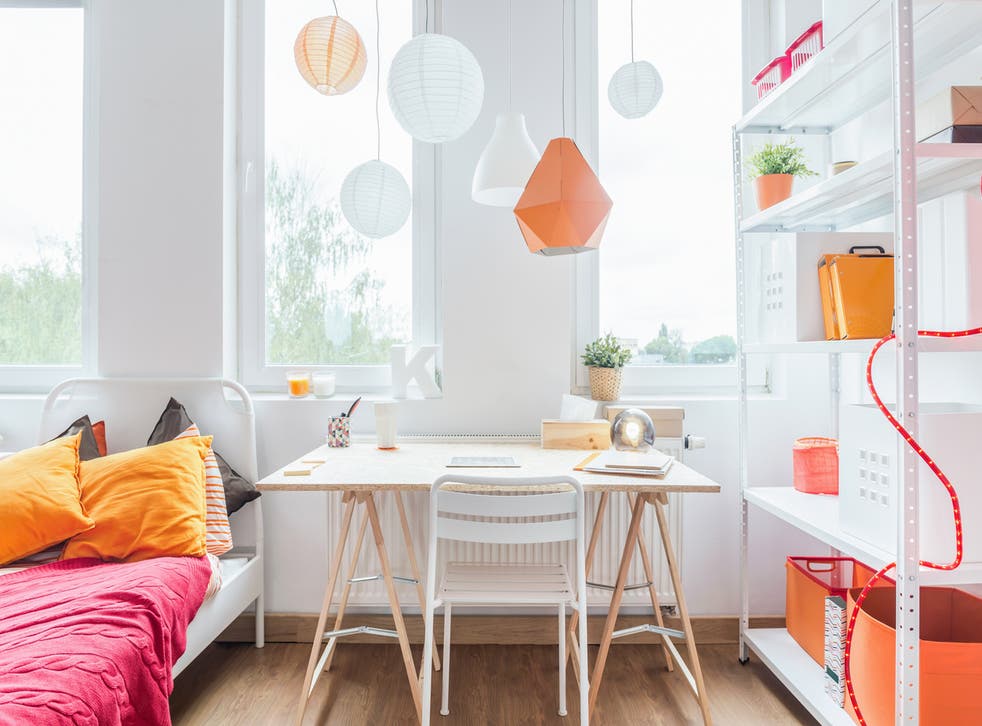 Students share inspirational university accommodation makeovers
It didn't take long for the social media trend to be hijacked though
Leaving home and going to university is, for many of us, our first real taste of independence and freedom.
Finally, we're able to eat whatever we want, stay out as late as we want and wear whatever we want.
While all these changes are undoubtedly exciting, there's one part of university life students may have less control over: accommodation.
It's no secret that the standard of student halls of residence and dorms vary wildly - some people live in shared, shoebox-sized, mould-ridden rooms whereas others end up in palatial, penthouse-style ensuites.
But if you do end up in a room on the shabbier or more basic end of the scale, fear not - that just means you've got a blank canvas to put your own spin on.
Whilst some universities have rules and regulations about what changes you can and can't make to your room (fairy lights are often considered a fire hazard, for example), new university students have been taking to Twitter to show off their incredible accommodation makeovers.
From the student who created a devoted coffee corner to one who revolutionised her room with a turquoise carpet, the transformations are enough to make Queer Eye's interiors guru Bobby Berk proud.
However, as more students began sharing their room makeovers, some people on Twitter saw a perfect opportunity for a spot of humour.
After all, the importance of having your own space where you feel comfortable can't be understated, but sometimes there's only so much you can do with a single bed, wardrobe and pin-board.
Join our new commenting forum
Join thought-provoking conversations, follow other Independent readers and see their replies