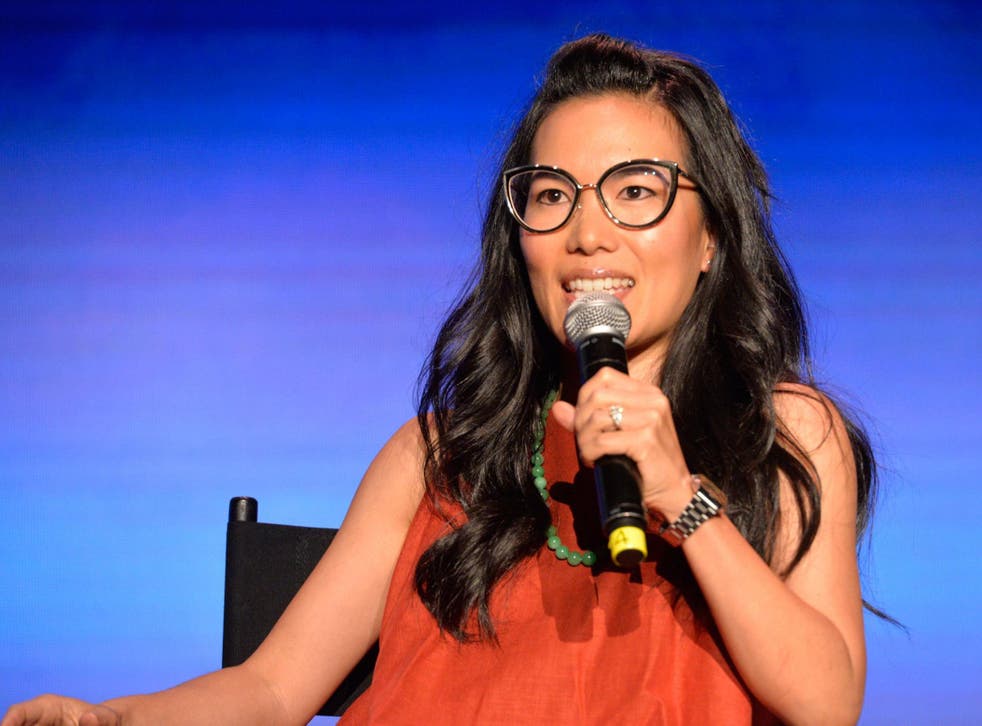 Comedians dismiss 'f**king ignorant' study that claims men are funnier than women
The study claims 63% of men could pen funnier jokes than women. 
Moya Lothian-McLean
Wednesday 30 October 2019 12:51 Comments
Female comedians have hit back at a study that claims men are funnier than women.
Researchers from Aberystwyth University and the University of North Carolina conducted a meta analysis of 28 studies which examined how funny around 5,000 people were.
Many of the studies asked the subjects to write funny captions for an image, which were then rated by judges who did not know the caption author's sex.
They found that 63% of men were supposedly funnier than the average woman.
"On average, men appear to have higher humour production ability than women," wrote study author Dr Gil Greengross, in an article for Psychology Today.
UK news in pictures

Show all 50
Dr Grengross stressed that not every single man was funnier than every single women, citing comedians such as Sarah Silverman, Tina Fey and Ali Wong. But, he insisted that according to science, the results showed men were generally considered funnier.
Reasons he suggested for the disparity were societal and evolutionary.
"It is possible that the view that women are less funny is so pervasive that societal forces discourage girls and women from developing and expressing their humor, making a woman less likely to be perceived as funny," Grengross said.
"On the other hand, the evidence does suggest that humor plays a major role in mating, with a strong evolutionary basis," he added.
"Humor is strongly correlated with intelligence, which explains why women value men with a great sense of humor, as intelligence was crucial for survival throughout our evolutionary history when we mostly lived in hunter-gatherer groups. Men, on the other hand, prefer women who laugh at their humor."
But comedians - and the general public - have objected to the study's findings.
Speaking to the BBC, Marina Bye - one half of comedy duo Siblings - said the study could put women off going into comedy.
"I really think it's unnecessary to do this study," Bye said. "They could've done something progressive."
"You want the worst and the best comedians to try because you never know. This study will cripple bravery."
Her sister, Maddy, added that the study itself was "funny."
"There are so many amazing male and female comedy shows," she commented. "I don't know why they're trying to make it a scientific fact that women aren't funny."
Scottish comedian Eleanor Morton also questioned the findings, especially the claim that women are less funny because they aren't searching for a mate.
"It's just another boring 'study' that claims women don't NEED to be funny to find a mate so we're not. Nothing new," Morton tweeted.
"I actually think it's more likely and more interesting that many men actively seek out partners they don't think are funny because mummy told them they were the funniest little boy in the world and their ego couldn't stand being proved wrong," she continued. "I've seen this study ten times over the last decade; it's a waste of time and money."
"It's also f**king ignorant," agreed fellow comedian Sofie Hagen.
"There's a difference between being good at writing jokes (a skill anyone can LEARN) and being funny (some people are, some people aren't). There are amazing joke-writers that aren't that funny and funny people who couldn't write a joke."
Reactions from the general public were equally sceptical.
"The wildest part of that stupid new are women funny "study" is that I've literally never met a funny man," one Twitter user wrote.
"Can we stop debating this, please?" tweeted another. "Beyond the derivative binary premise, it's still a totally subjective thing & the testing was even more so. Smart, funny women make the world go 'round."
Register for free to continue reading
Registration is a free and easy way to support our truly independent journalism
By registering, you will also enjoy limited access to Premium articles, exclusive newsletters, commenting, and virtual events with our leading journalists
Already have an account? sign in
Join our new commenting forum
Join thought-provoking conversations, follow other Independent readers and see their replies