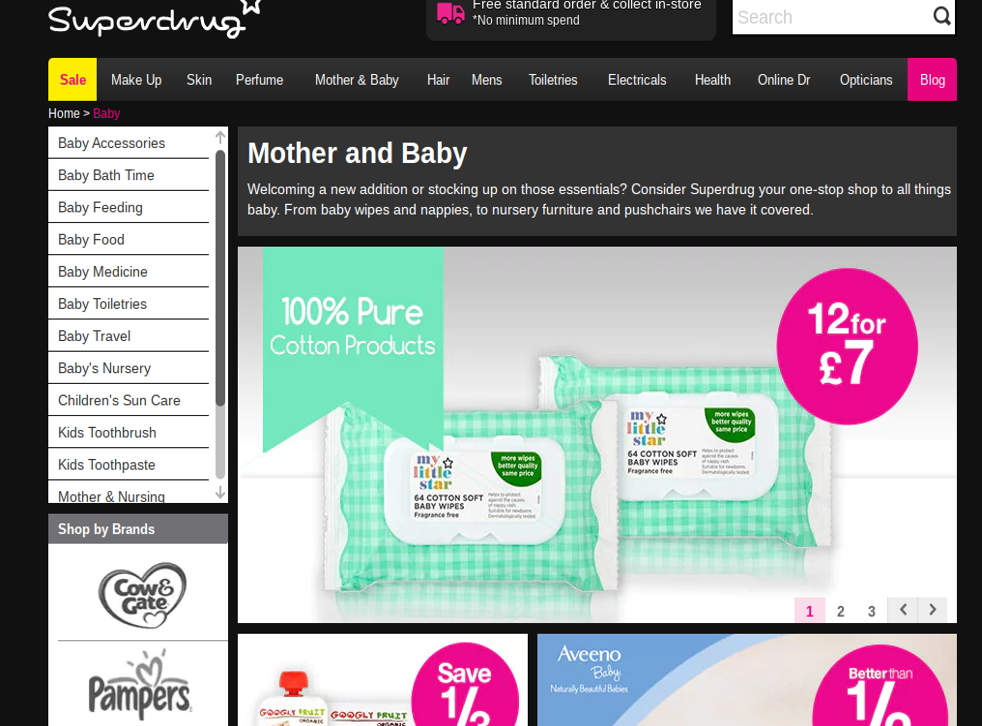 'Mother and baby aisle' in supermarkets is sexist, claims single dad
The section sells products for mothers
A single dad has provoked the rage of mums online after criticising Superdrug's mother and baby section as "sexist."
Taking to the store's Facebook page, Dave Darby wrote that he was "somewhat perplexed" after he was unable to find a section for father and baby - and mums are attacking him for his claim.
Darby's full comment reads: "Hi. I am somewhat perplexed Superdrug. Whilst on your website, I could not find a section for father and baby, yet there is one for mother and baby. As a single parent father, I find this somewhat derogatory towards fathers and their children and respectfully ask that this is changed to parent and baby, thus making it politically correct and also Superdrug acknowledging that men can also be parents. Given it is 2018, it would be only politically correct to name such as parent and baby. There would be no discrimination then."
The post is now being mocked online by mums who think Darby's comments are ridiculous, considering the products are for women.
One commenter wrote: "Unless men are going to start needing nipple cream, maternity pads, or breast pads anytime soon? It's nothing against men it's the products they are selling are for mothers and babies. What could you possibly sell for men in that section?"
Another wrote: "Dave don't be such a little wuss"
Even other men seemed confused by Dave's comment.
Antony Mann wrote: "I have a daughter and looking after her when I had her on my own, never once when going into a shop looking for nappies and such did I get offended by stuff like this. Does this mean Mothercare should change its name?"
However, Superdrug did respond to Dave's additional comment saying they were considering the suggestion, and thanked Dave for pointing out his grievance with the aisle name.
Superdrug wrote: "Thanks again for the feedback, we really appreciate your views on this. We've been discussing this with our web team today and they already have an update planned for this area of the website in February that will be more inclusive. This should go live around the 20th Feb so we'd love to hear your thoughts on it once it does."
But as one person wrote: "I'd understand if it was for changing facilities, but again its products for mothers, which a dad wouldn't need."
Join our new commenting forum
Join thought-provoking conversations, follow other Independent readers and see their replies