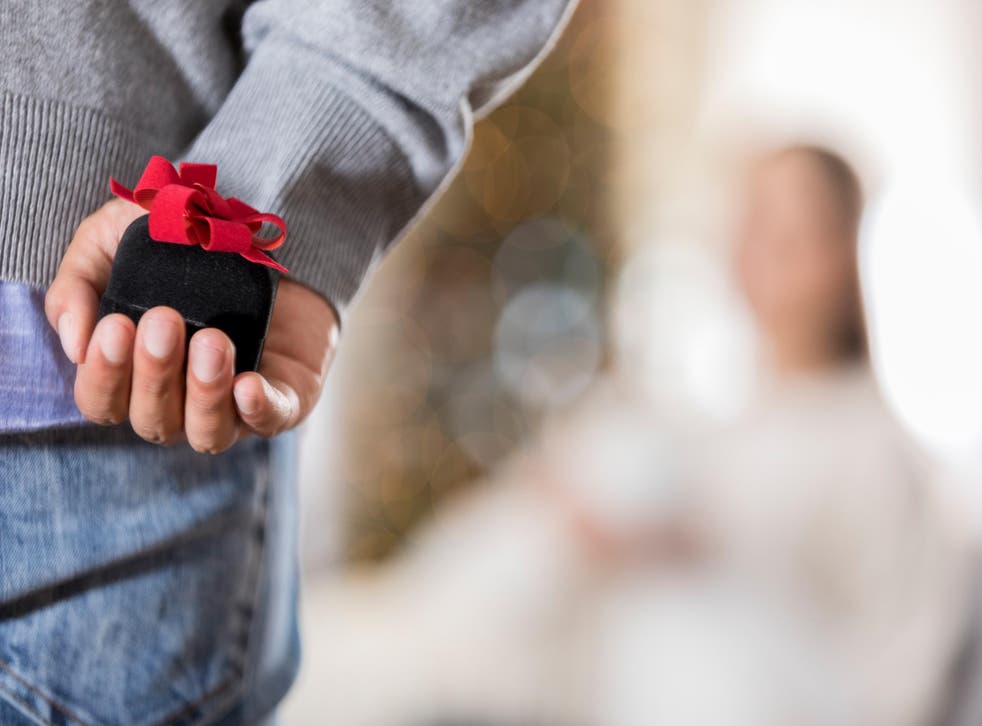 The secret code that lets you get a surprise engagement ring through airport security
Surprise proposals can be tough to pull-off - especially when the plan includes travel arrangements and airports.
In addition to the possibility of lost luggage, airport security can be a huge source of stress for hopeful lovestruck travellers - as it can be quite difficult to keep an engagement ring secret once it sets off the metal detector.
Acknowledging the dilemma just in time for Valentine's Day, one airport has promised to do their best to keep engagement rings hidden in carry-on luggage a secret - as long as their owners use a "secret code."
East Midlands Airport has just launched the new romantic service - and it's a game-changer.
According to the airport, anyone intent on popping the question only has to contact the airport prior to travel to obtain a secret code.
Upon arrival at the airport, mentioning the secret code to security will result in direction to a separate security line where belongings will be searched discreetly - and away from any prying eyes.
According to the airport's head of security, Matthew Quinney, who told the Nottingham Post, the new engagement ring safety measure has been put in place because "It would put a big damper on someone's meticulously planned romantic trip if their big surprise was revealed even before they've boarded the plane."
And Quinney is well-aware that "there are more romantic places to be proposed to than in our security hall."
He continued: "Out of courtesy to those who have been planning this moment for weeks or months, we have put in measures to ensure we're not the cause of failed marriage proposals."
Proving East Midlands Airport has been struck by Cupid's arrow, the secret codes will be issued starting February 12 and will be available for all flights.
To obtain the code, future husbands can email love@eastmidlandsairport.com or DM @EMA_Airport on Twitter.
Join our new commenting forum
Join thought-provoking conversations, follow other Independent readers and see their replies