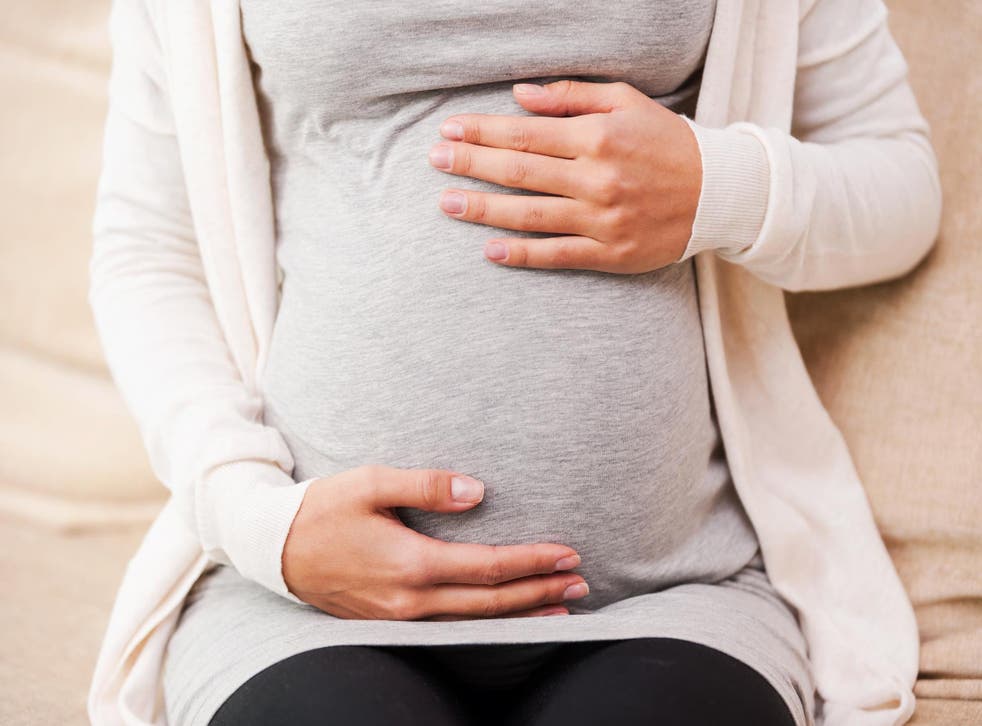 Influencer announces 51-year-old mother is carrying her baby: 'Surrogacy is the most selfless gift'
'Made with a lot of love, and a little bit of science'
Chelsea Ritschel
New York
Wednesday 10 June 2020 18:58 Comments
An influencer who has shared her infertility struggles has revealed that her mother will carry and give birth to her child after becoming her surrogate.
Breanna Lockwood, from Chicago, Illinois, has blogged about her and her husband Aaron's attempts to get pregnant since they got married.
However, after three and a half years, seven surgical procedures, numerous attempts at in-vitro fertilisation, two miscarriages and one ectopic pregnancy, the couple decided to use a surrogate - Breanna's 51-year-old mother, Julie.
According to Breanna, initially doctors declined her suggestion to have Julie be their surrogate, as the standard cut-off age is 45, but after undergoing numerous tests, her mother was approved.
"My mom is a double Boston marathon runner, and triathlete, and looks more like my sister," Breanna wrote on Instagram. "She is in tip-top shape and better health than she was in her 20s when she gave birth to me!"
An embryo transfer on 25 February proved successful, according to Breanna, who shared the first sonogram photos of her and her husband's future baby this week on Instagram.
"They say: 'It takes a village to raise a child', but for some it can take a village to HAVE a child... " Breanna captioned a photo of her mother, herself and Aaron posing with the sonogram photos. "We are happy to announce, finally, ...BABY LOCKWOOD IS ON THE WAY!
"Made with a lot of love, and a little bit of science… Baby Lockwood will be brought into this world via gestational carrier, and this little miracle's carrier is quite a special one. My mom! My mom will be carrying and delivering our baby!"
In gestational surrogacy - the most common type of surrogacy - the surrogate is not biologically related to the child, as the embryo is created via IVF from eggs and sperm of the parents.
In the post, shared with Breanna's more than 6,000 Instagram followers, she continued: "The biggest supporter in my life is giving us our biggest blessing. My beautiful mama is carrying her first grandchild, Aaron and my biological child, as a gestational carrier! Aaron and I had our reproductive DNA taken, fertilised, tested, and frozen via IVF, as my mom breezed through every preliminary test she took, to be able to give us this gift."
According to Breanna, her mother is just one of only a "handful of surrogates nationwide to deliver their grandchild via gestational surrogacy".
While sharing the news, Breanna also reflected on the difficulties of navigating infertility issues, calling it the "hardest venture we have had to face in our lives".
The mum-to-be concluded the post describing her mother's decision to be their surrogate as the "most unique and amazing experience".
"Surrogacy is truly the most selfless gift," she wrote. "Baby Lockwood we can't wait to meet you... See you in November!"
In response to the announcement, the Lockwoods have received an outpouring of support from people on social media.
"Your journey is incredible and so beautiful. I wish you the best of luck," one person commented.
Another said: "That is so beautiful."
Register for free to continue reading
Registration is a free and easy way to support our truly independent journalism
By registering, you will also enjoy limited access to Premium articles, exclusive newsletters, commenting, and virtual events with our leading journalists
Already have an account? sign in
Join our new commenting forum
Join thought-provoking conversations, follow other Independent readers and see their replies