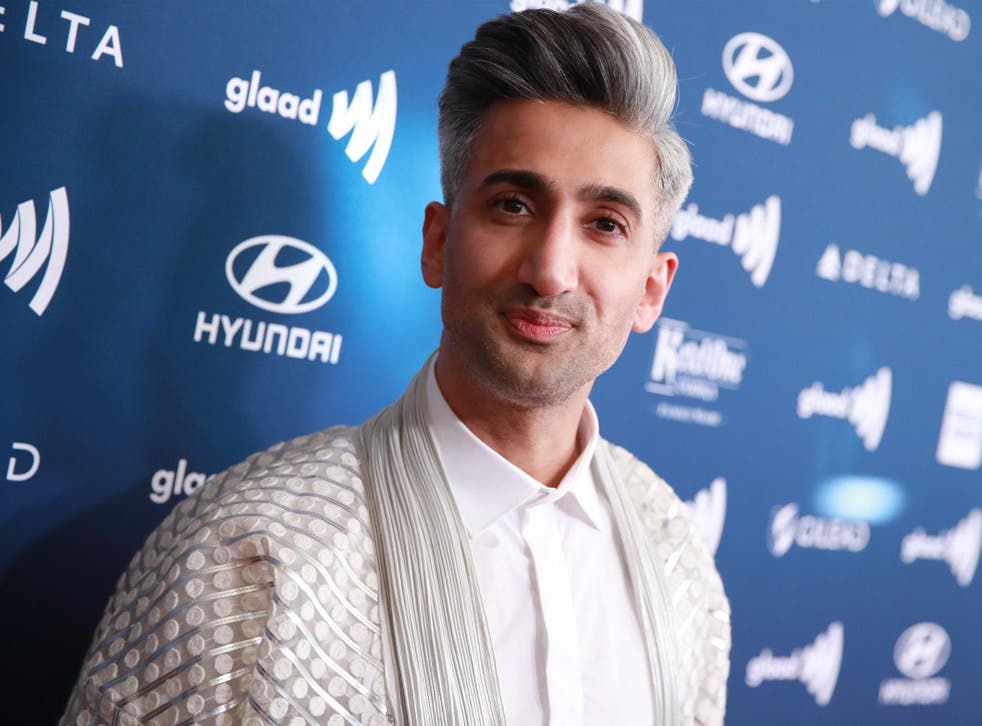 Queer Eye's Tan France says he feels 'ashamed' about bleaching skin as a child
'I had been so conditioned to think that if you were white, you were automatically more attractive'
Tan France has revealed he used to bleach his skin as a child, as he was "conditioned" to believe that paler skin was more appealing than darker skin.
The Queer Eye star opens up about the insecurities he had during his childhood about the colour of his skin in his new memoir Naturally Tan.
In the book, the English fashion expert details how he used a bleaching cream which belonged to a relative without their knowledge.
"When I was 10 years old, I used to bleach my skin," he writes. "I actually stole the cream from one of my cousins who used it often.
"To this day, I haven't had the balls to tell her I took it, because, since then, I've been ashamed of the fact that I succumbed to the pressure."
France continues, explaining the response his family had to one of his best friends from the UK, who is Benghali and has "beautiful dark skin".
"One of my family members saw us together and said, 'That's fine if that's just his friend, but she'd better not be his girlfriend, because they might have dark children'," he writes.
The fashion designer describes the "importance of being pale" as "very bizarre", and a belief that many people around him "intend to pass on".
Having grown up in South Yorkshire the son of Pakistani immigrants, France says that as a child, he thought that he would "give anything to be white".
"I had been so conditioned to think that if you were white, you were automatically more attractive," the 36-year-old writes.
The 50 best TV shows on Netflix UK

Show all 50
France kept his decision to use bleaching cream a secret from his family, explaining that he "kept the dirty little secret" to himself by using the product at night before bed.
"Let me tell you, that s**t hurt," he adds.
However, the Queer Eye star says that if someone was to ask him what his favourite feature was, he would say his skin. "I think my skin colour is beautiful," he states.
Earlier this year, it was reported that Rwanda had enforced a nationwide ban on all skin-bleaching products.
However, some warned that unregulated skin-lightening products may still be distributed on the black market.
Support free-thinking journalism and attend Independent events
In November last year, model Blac Chyna was heavily criticised for promoting a skin-bleaching product on social media.
Chyna partnered with a brand called Whitenicious by Dencia to create a skin-lightening lotion, priced at $250 (£195).
"We're fighting for self love here and she's literally spitting on our faces. I'm beyond disgusted at this point," one critic tweeted.
Another person described Chyna's promotion of the product as "very problematic".
Join our new commenting forum
Join thought-provoking conversations, follow other Independent readers and see their replies