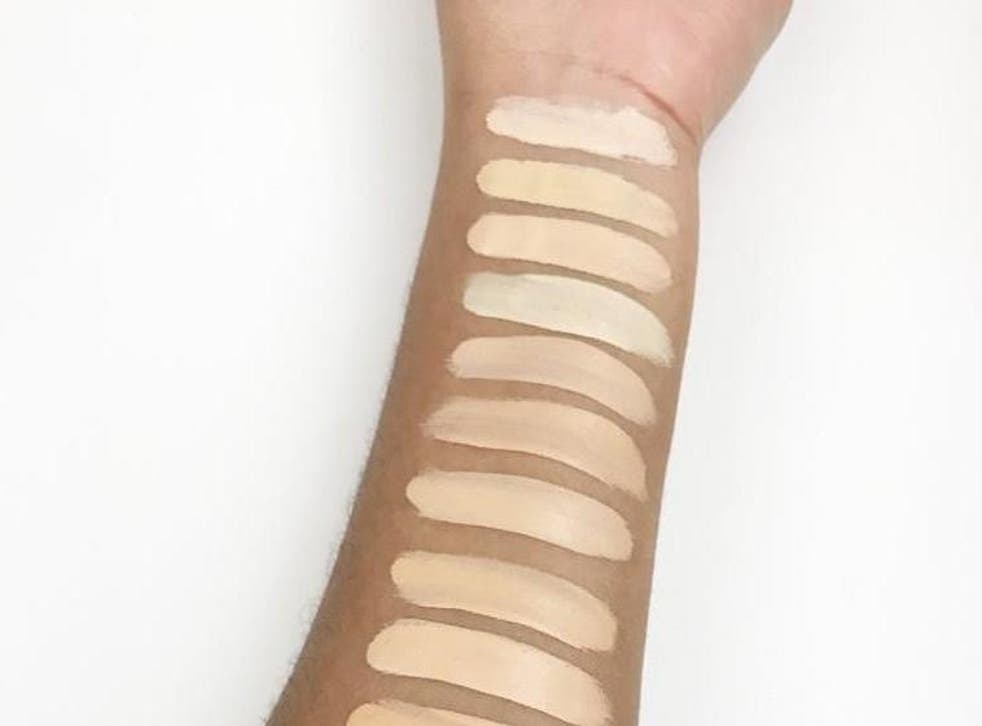 Tarte Cosmetics launches product almost entirely for white people on Martin Luther King day
The make-up brand behind the cult favourite concealer, Tape Shape, has just released a line of foundations to match - but there is one glaring problem.
Tarte Cosmetics released their new line of Tape Shape Foundations on Martin Luther King Jr. day - and people were quick to notice the lack of shade diversity.
With beauty brands such as Fenty Beauty, Maybelline, and Make Up For Ever creating colour inclusive lines of cosmetics, the lack of colours for darker-skinned women in Tarte's new line has people disappointed and angry with the brand.
On Twitter, makeup lovers and industry professionals alike are calling the brand out.
Makeup artist James Charles tweeted: "This… is disappointing."
Laura Lee commented: "But the shade range.... come on Tarte!!! This is SAD."
Others are calling the brand laughable for releasing a product with 90 per cent of the shades created for white people - especially considering the product was released on Martin Luther King Jr day.
Another person wrote: "If Tarte was going to release a foundation using the name Shape Tape then they should've brought the colour range of Shape Tape. Not 50 shades of eggshell and then two colours darker than caramel…"
Tarte Cosmetics has not responded to the controversy - however, the cosmetic company disabled the comments on their Instagram post announcing the foundation - which has angered people further.
Not only does the lack of shade range in the foundation highlight an important issue in the beauty industry, but it also makes little sense coming from Tarte Cosmetics.
The shades available in Tarte's Shape Tape concealers are inclusive, so fans are confused as to why the same consideration for darker-skinned people wasn't evident with their newest product.
In 2018 beauty brands can, and should, do better.
However, according to POPSUGAR, 10 more Shape Tape Foundation shades are in the works.
Join our new commenting forum
Join thought-provoking conversations, follow other Independent readers and see their replies