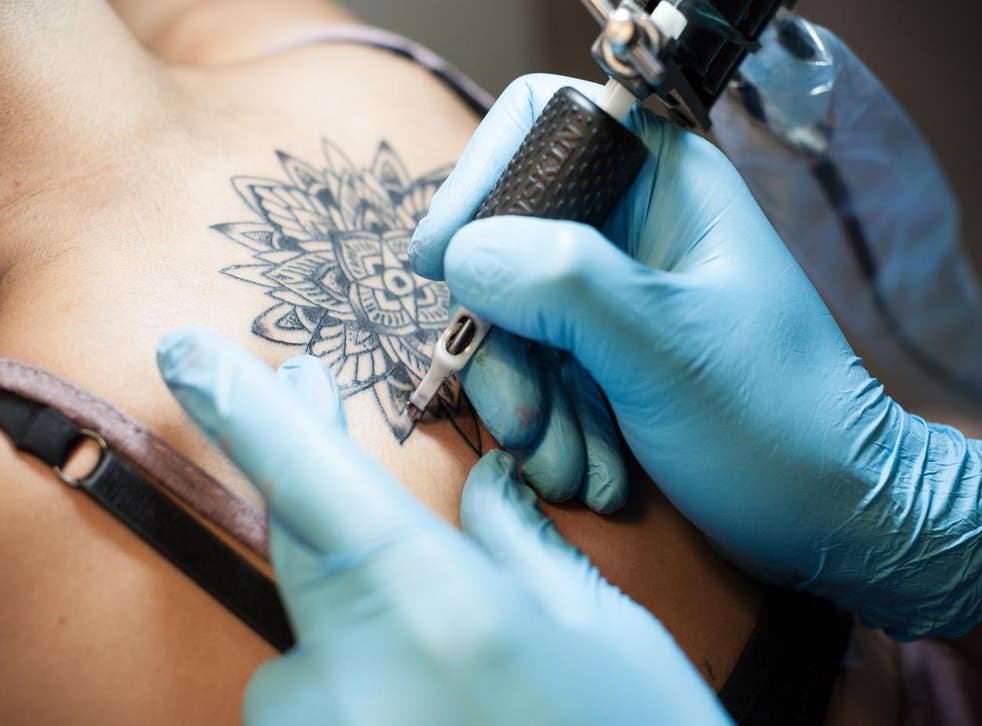 15-year-old tattoo causes cancer-like symptoms on woman's armpits
Doctors were concerned that she could have lymphoma
Doctors are warning people with tattoos to keep a close eye on their body, art after a woman was admitted to hospital suffering enlarged lymph nodes – which they discovered were filled with black ink.
The unnamed 30-year-old Australian woman feared that she had cancer after noticing painful lumps in her armpits for two weeks.
Initially, doctors at the Royal Prince Alfred Hospital were concerned that she could have lymphoma, but after a biopsy found that it was harmless.
Instead, the lumps had been caused by an immune system reaction to the inks in her tattoos, one of which had been done 15 years previously.
"We concluded that the diagnosis was granulomatous lymphadenitis, which was probably a hypersensitivity reaction to tattoo pigment," the doctors reported in the Annals of Internal Medicine.
While experts have known for some time that tattoo ink can travel to the lymph nodes, this new report shows that the effect can still happen more than a decade after a person gets tattooed.
And, with around one third of young adults getting inked in Britain, doctors are being urged to ask about tattoos when patients are suffering from lymphoma.
Tattoos around the world featured in Needles & Pins

Show all 16
What's more, the European Synchrotron Radiation Facility (ESRF) also suggests that people should be more aware of the types of colours their tattooist is using, the Telegraph reports.
In a recent study, it found that toxic nanoparticles of titanium dioxide found in tattoo ink can travel through the body and become lodged in the lymph nodes where they then cause problems.
"When someone wants to get a tattoo, they are often very careful in choosing a parlour where they use sterile needles that haven´t been used previously.
"No one checks the chemical composition of the colours, but our study shows that maybe they should", said Hiram Castillo, one of the authors of the study and scientist at the ESRF.
Register for free to continue reading
Registration is a free and easy way to support our truly independent journalism
By registering, you will also enjoy limited access to Premium articles, exclusive newsletters, commenting, and virtual events with our leading journalists
Already have an account? sign in
Register for free to continue reading
Registration is a free and easy way to support our truly independent journalism
By registering, you will also enjoy limited access to Premium articles, exclusive newsletters, commenting, and virtual events with our leading journalists
Already have an account? sign in
Join our new commenting forum
Join thought-provoking conversations, follow other Independent readers and see their replies