Not all tattoo ink is vegan - this is how to tell
Tattoo ink often contains bone char or animal fat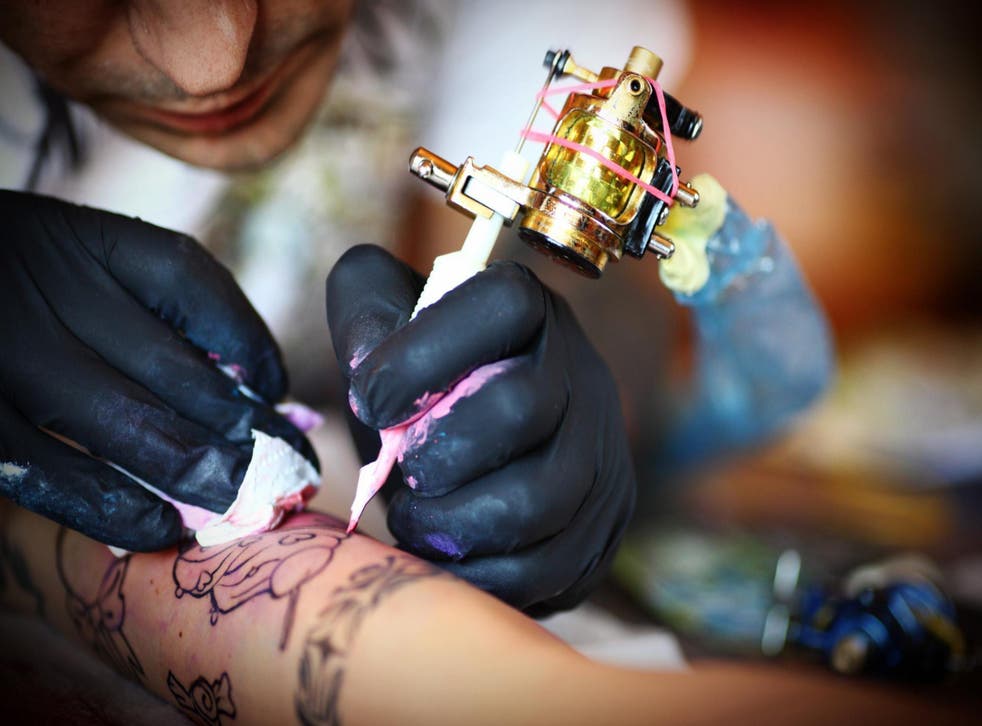 Tattoos are a great way of expressing self-identity, but it can be difficult to commit to new ink if you follow a vegan lifestyle - as many tattoo inks include animal by-products.
According to Peta, non-vegan tattoo inks can contain anything from bone char, used to increase pigment, glycerin from animal fat, gelatin from hooves, or insect parts.
And for the most part, unless explicitly stated, it should be assumed that tattoo ink is not vegan.
Ink isn't the only thing vegans have to worry about, as animal by-products can actually be present throughout the entire process of getting a tattoo.
The stencil paper used by tattoo shops is commonly made from lanolin, which comes from sheep's wool, and disposable razors often have glycerine in the razor strips, according to The Vegan Society.
Fortunately, as tattoos have become mainstream and artists have continued to experiment with designs and new techniques, getting a vegan tattoo has also become possible - it just requires a little extra research. Even then, there are still risks vegans should bear in mind.
Tattoos around the world featured in Needles & Pins

Show all 16
Dina Dicenso, the owner of Gristle Tattoo, a tattoo shop in Brooklyn, New York that specialises in vegan ink warned The Independent: "A lot of the other products that go into a tattoo might not be vegan, such as the ointment, stencil paper, soap and razors."
Venezuela tattoo festival
To figure out whether a shop is using vegan ink and products, Dicenso told us to ask - as artists are "usually happy to provide the brand names of the products they use."
Or, you can specifically search for tattoo shops that carry vegan ink on websites such as Vegan Tattoo Studios, which filters studios by country and city.
Apart from removing animal products from the process, "the tattooing and healing process is exactly the same" when using vegan ink, according to Dicenso.
Support free-thinking journalism and attend Independent events
As for the aftercare of a vegan tattoo, it is important to look for a brand that sells a cruelty-free, vegan product - as many tattoo aftercare products also contain lanolin or beeswax.
Register for free to continue reading
Registration is a free and easy way to support our truly independent journalism
By registering, you will also enjoy limited access to Premium articles, exclusive newsletters, commenting, and virtual events with our leading journalists
Already have an account? sign in
Register for free to continue reading
Registration is a free and easy way to support our truly independent journalism
By registering, you will also enjoy limited access to Premium articles, exclusive newsletters, commenting, and virtual events with our leading journalists
Already have an account? sign in
Join our new commenting forum
Join thought-provoking conversations, follow other Independent readers and see their replies