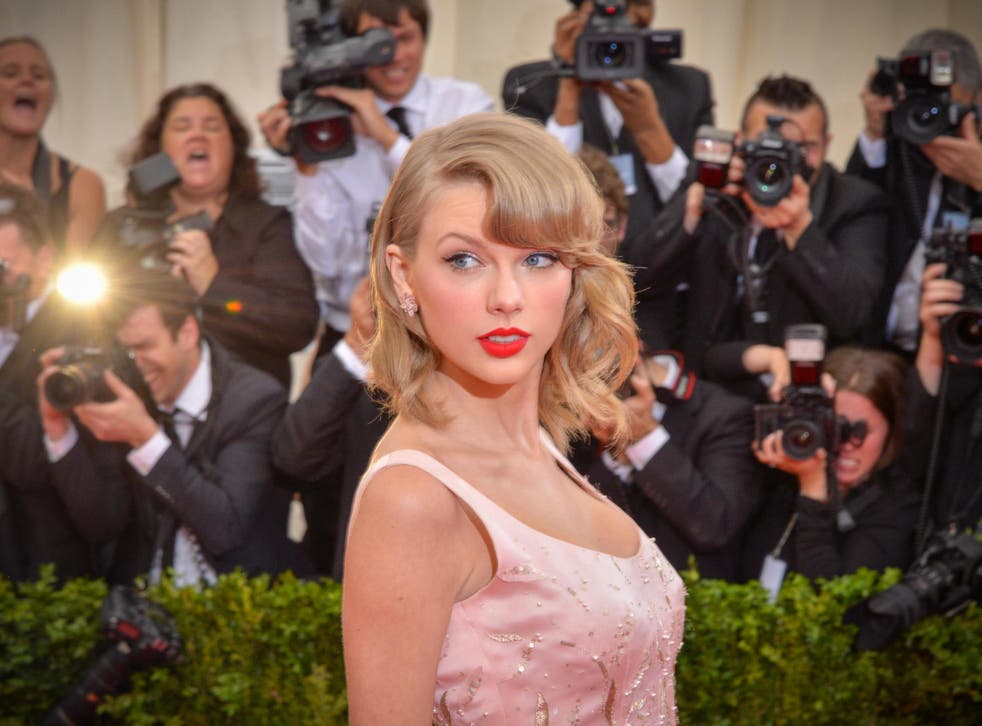 Taylor Swift reveals battle with eating disorder in new documentary Miss Americana
'I didn't know if I was going to feel comfortable with talking about body image,' says singer
Taylor Swift has opened up about suffering from an eating disorder in her early career.
In Miss Americana, the upcoming Netflix documentary about the singer, she recalls her body being scrutinised in the media.
"It's not good for me to see pictures of myself every day," Swift says in a voiceover as a montage of criticism appears on screen.
"It's only happened a few times, and I'm not in any way proud of it," the singer adds before explaining how if she saw a photo of herself where she felt like her "tummy was too big" or someone had said she looked pregnant, that would trigger her "to just starve a little bit – just stop eating."
Now, speaking to Variety, Swift revealed she began to feel insecure about her looks when she broke into the music industry as a teenager.
10 quotes from women that defined the decade

Show all 10
"I didn't know if I was going to feel comfortable with talking about body image and talking about the stuff I've gone through in terms of how unhealthy that's been for me — my relationship with food and all that over the years," Swift said.
The "Lover" singer added that she doesn't feel as "articulate" as other people are on the subject of eating disorders.
"All I know is my own experience. And my relationship with food was exactly the same psychology that I applied to everything else in my life: If I was given a pat on the head, I registered that as good. If I was given a punishment, I registered that as bad."
The 30-year-old musician recalled how a magazine cover of herself aged 18 prompted deep insecurities.
"The headline was like 'Pregnant at 18?' And it was because I had worn something that made my lower stomach look not flat," Swift said.
"So I just registered that as a punishment. And then I'd walk into a photo shoot and be in the dressing room and somebody who worked at a magazine would say, 'Oh, wow, this is so amazing that you can fit into the sample sizes. Usually we have to make alterations to the dresses, but we can take them right off the runway and put them on you!'
"And I looked at that as a pat on the head. You register that enough times, and you just start to accommodate everything towards praise and punishment, including your own body."
Swift said she admired women like Jameela Jamil, who advocate for body positivity on social media.
"I swear the way she speaks is like lyrics, and it gets stuck in my head and it calms me down," she added.
"Because women are held to such a ridiculous standard of beauty. We're seeing so much on social media that makes us feel like we are less than, or we're not what we should be, that you kind of need a mantra to repeat in your head when you start to have harmful or unhealthy thoughts. So she's one of the people who, when I read what she says, it sticks with me and it helps me."
For more information on where to seek support for eating disorders visit Beat.
Register for free to continue reading
Registration is a free and easy way to support our truly independent journalism
By registering, you will also enjoy limited access to Premium articles, exclusive newsletters, commenting, and virtual events with our leading journalists
Already have an account? sign in
Register for free to continue reading
Registration is a free and easy way to support our truly independent journalism
By registering, you will also enjoy limited access to Premium articles, exclusive newsletters, commenting, and virtual events with our leading journalists
Already have an account? sign in
Join our new commenting forum
Join thought-provoking conversations, follow other Independent readers and see their replies