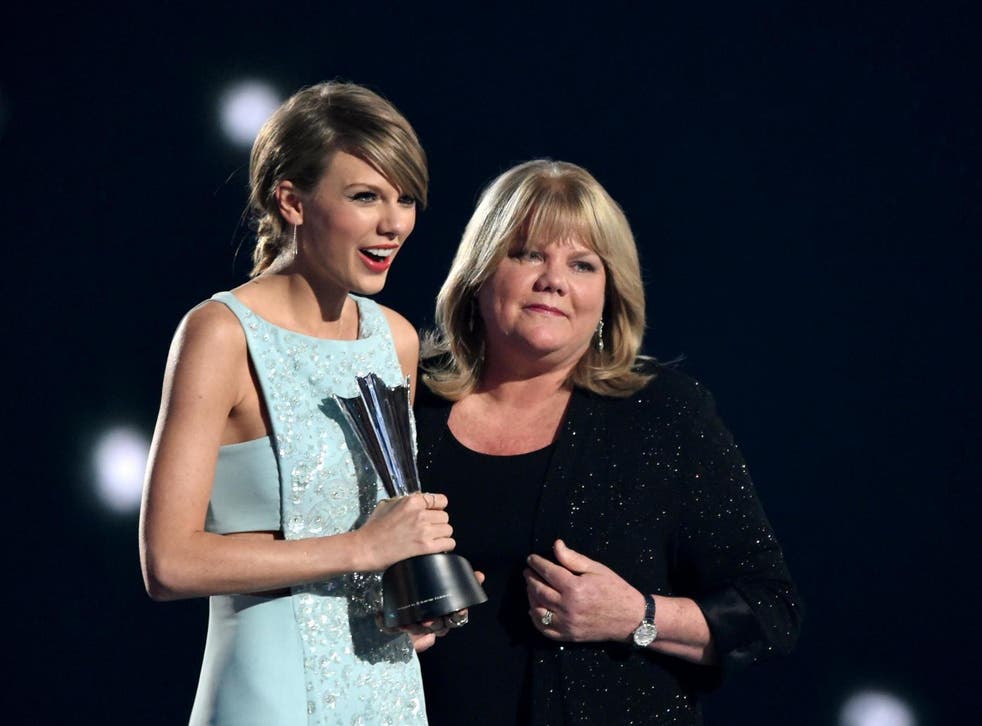 Taylor Swift reveals her mother has been diagnosed with a brain tumour
Her mother received the news while undergoing chemotherapy for breast cancer
Sarah Young
Wednesday 22 January 2020 10:19 Comments
Taylor Swift has revealed that her mother Andrea has been diagnosed with a brain tumour.
In a new interview with Variety, the 30-year-old said doctors discovered the tumour while her mother was undergoing chemotherapy for breast cancer.
The 62-year-old was initially diagnosed with breast cancer in 2015. After treatment, Andrea went into remission but the disease returned last year.
"She was going through chemo, and that's a hard enough thing for a person to go through," Swift told the publication.
"While she was going through treatment, they found a brain tumour.
7 best fashion moments from Taylor Swift 'Lover' music video

Show all 7
"And the symptoms of what a person goes through when they have a brain tumour is nothing like what we've ever been through with her cancer before. So it's just been a really hard time for us as a family."
The "Lover" singer said it was a big decision for her to speak publicly about the illness and described her mother as the "guiding force" behind everything she does.
"Everyone loves their mum; everyone's got an important mum. But for me, she's really the guiding force," Swift said.
"Almost every decision I make, I talk to her about it first. So obviously it was a really big deal to ever speak about her illness."
The Cats star has been using music to deal with her mother's cancer battle and included a touching tribute to Andrea with the track "Soon You'll Get Better" on her latest album Lover.
In the song, Swift sings lyrics such as "I didn't tell you I was scared," while also explaining how her mother was making "the best of a bad deal".
The new diagnosis comes four years after Swift first shared that her mother had been diagnosed with breast cancer with a statement on her Tumblr page.
"For Christmas this year, I asked my mum that one of her gifts to me be her going to the doctor to get screened for any health issues, just to ease some worries of mine," the star wrote at the time.
"The results came in, and I'm saddened to tell you that my mom has been diagnosed with cancer."
At the time, the Nashville-born singer said that she wanted to keep the details of her mother's condition and treatment plans "private".
However, in March 2019 the Grammy award winner revealed to her fans that her mother's cancer had returned.
Register for free to continue reading
Registration is a free and easy way to support our truly independent journalism
By registering, you will also enjoy limited access to Premium articles, exclusive newsletters, commenting, and virtual events with our leading journalists
Already have an account? sign in
Join our new commenting forum
Join thought-provoking conversations, follow other Independent readers and see their replies