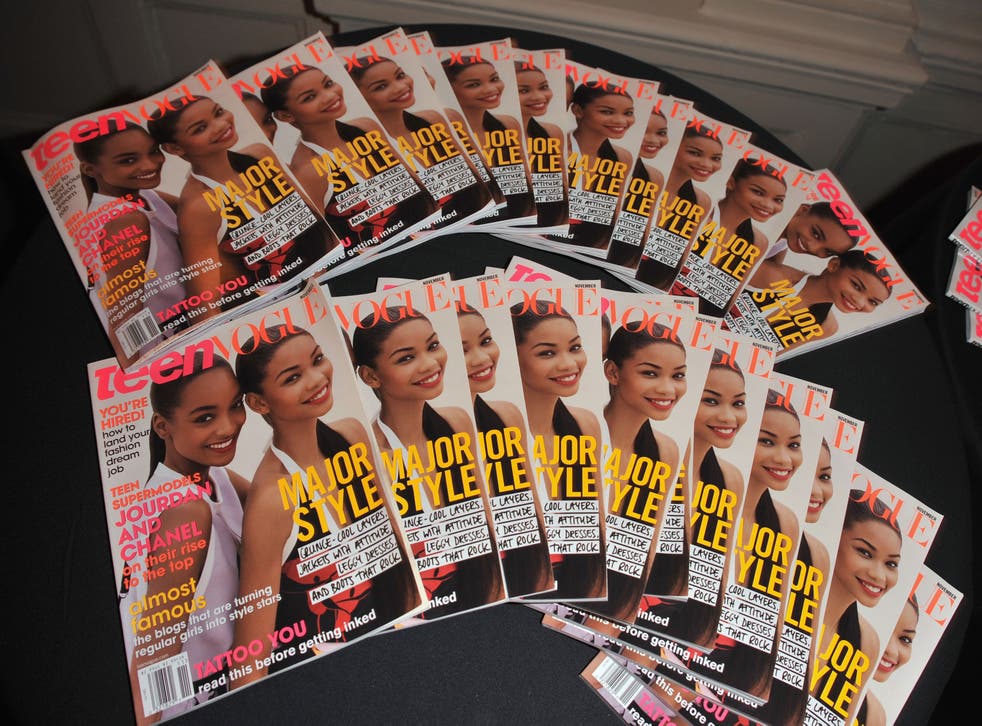 Alexi McCammond: Teen Vogue staff team up to condemn new editor-in-chief over 'racist' tweets
Condé Nast has since defended its decision to hire McCammond
Olivia Petter
Tuesday 09 March 2021 11:12 Comments
Teen Vogue staffers have publicly called out their new editor-in-chief over a series of "racist" tweets that recently resurfaced.
Former Axios political reporter Alexi McCammond was unveiled as the new editor last Friday, prompting more than 20 employees to write a joint statement to the publication's parent company, Condé Nast.
The issue stems from a series of now-deleted tweets that McCammond posted in 2011.
"Now googling how to not wake up with swollen, asian eyes…," one of the tweets - screenshots of which have been reshared - read.
One read "outdone by Asian" while another read: "Give me a 2/10 on my chem problem, cross out all of my work and don't explain what i did wrong…thanks a lot stupid asian T.A. [teaching assistant] you're great [sic]."
The tweets resurfaced in an Instagram post by Diana Tsui, an editor at the website The Infatuation .
"I'm tired of big media organizations pretending to give a damn about diversity and inclusion," she captioned the post.
The post prompted outrage, with actor Olivia Munn commenting: ""What the actual f***?"
McCammond has already apologised for the tweets when they circulated in 2019.
"Today I was reminded of some past insensitive tweets, and I am deeply sorry to anyone I offended," she tweeted at the time in response. "I have since deleted those tweets as they do not reflect my views or who I am today."
In the letter to Condé Nast, the Teen Vogue staffers have called on the company to acknowledge McCammond's previous tweets.
They noted how the publication had "built our outlet's reputation as a voice for justice and change".
"That's why we have written a letter to management at Condé Nast about the recent hire of Alexi McCammond as our new editor-in-chief in light of her past racist and homophobic tweets," the statement continued.
"We've heard the concerns of our readers, and we stand with you. In a moment of historically high anti-Asian violence and amid the on-going struggles of the LGBTQ community, we as the staff of Teen Vogue fully reject those sentiments.
"We are hopeful that an internal conversation will prove fruitful in maintaining the integrity granted to us by our audience."
Condé Nast has issued a statement standing by its decision to hire McCammond.
"Alexi McCammond was appointed editor-in-chief of Teen Vogue because of the values inclusivity, and depth she has displayed throughout her journalism," the company said in a statement sent to the New York Post.
"Throughout her career she has dedicated herself to being a champion for marginalized voices."
The Independent has contacted Condé Nast for further comment.
Register for free to continue reading
Registration is a free and easy way to support our truly independent journalism
By registering, you will also enjoy limited access to Premium articles, exclusive newsletters, commenting, and virtual events with our leading journalists
Already have an account? sign in
Join our new commenting forum
Join thought-provoking conversations, follow other Independent readers and see their replies