Teenager's response to woman who fat-shamed her in bakery goes viral
'I BOUGHT EVERY DAMN CUPCAKE'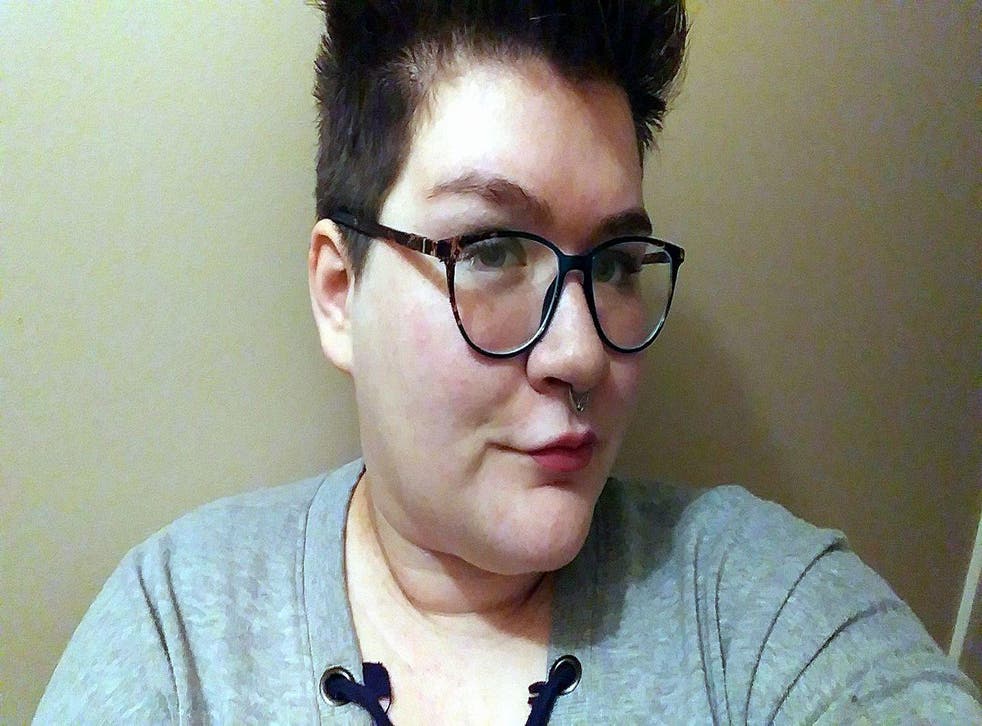 A teenage girl has won praise for her response when a woman fat-shamed her in a bakery.
Vega Blossom, 19, was waiting to order six cupcakes at a bakery in Indiana, US, when she overheard a woman behind her say: "Let's hope this fat b**** doesn't buy all the cupcakes."
But rather than turn around and say something to the woman, Vega responded by buying all the cupcakes in the bakery, which cost her $54 (£38).
She shared what happened on Facebook and the post has now gone viral, acquiring over 74,000 reactions and 25,000 shares.
"Tonight, I was really petty," Blossom wrote. "So I saw on fb that a local bakery was having a sale on everything before they close tonight, so I headed over there. There was a lady in front of me getting a cake and a lady behind me with her friend as I was waiting in line.
"The lady in front of me took FOREVER getting her cake and the lady behind me was being really impatient and rudly talking about it [sic]. I ignored it until the lady in front of me left and as I walked up to the counter the lady turns to her friend and says 'thank god, now let's hope this fat b**** doesn't buy all the cupcakes.'
"Originally I was buying six but as soon as I heard that I BOUGHT EVERY DAMN CUPCAKE. I SPENT $54 ON CUPCAKES JUST TO BE A B****. HAPPY EASTER."
Blossom, who is a student and Starbucks barista, taught the woman a lesson by walking away with all 20 mega-sized cupcakes - which are three times the size of regular ones - in the bakery.
What's more, after the bakery staff heard what the fat-shaming woman said, they gave Blossom extra cookies and chocolate for free too.
As she went to leave the bakery, Blossom politely asked the two women if they would open the door for her, because her hands were "a bit full" - they reluctantly obliged.
Bride-to-be accuses photographer of fat-shaming her and her fiancé by photoshopping engagement photos
The teenager then shared the baked goods with her family, friends and colleagues.
After posting about the incident on Facebook, Blossom has largely received a positive response.
"I don't know you but I will be your best friend and eat them cupcakes with you," one person commented.
"Perfect response. I've never met you and am sorry you endured that," added another.
"You go girl for standing up for yourself!" someone else agreed.
But Blossom hasn't received solely positive responses - she shared screengrabs of a stranger's message which read: "You stupid fat cow pls kill yourself."
Once again, however, Blossom got the last laugh by responding in a composed manner and preventing the man from replying again.
Register for free to continue reading
Registration is a free and easy way to support our truly independent journalism
By registering, you will also enjoy limited access to Premium articles, exclusive newsletters, commenting, and virtual events with our leading journalists
Already have an account? sign in
Register for free to continue reading
Registration is a free and easy way to support our truly independent journalism
By registering, you will also enjoy limited access to Premium articles, exclusive newsletters, commenting, and virtual events with our leading journalists
Already have an account? sign in
Join our new commenting forum
Join thought-provoking conversations, follow other Independent readers and see their replies