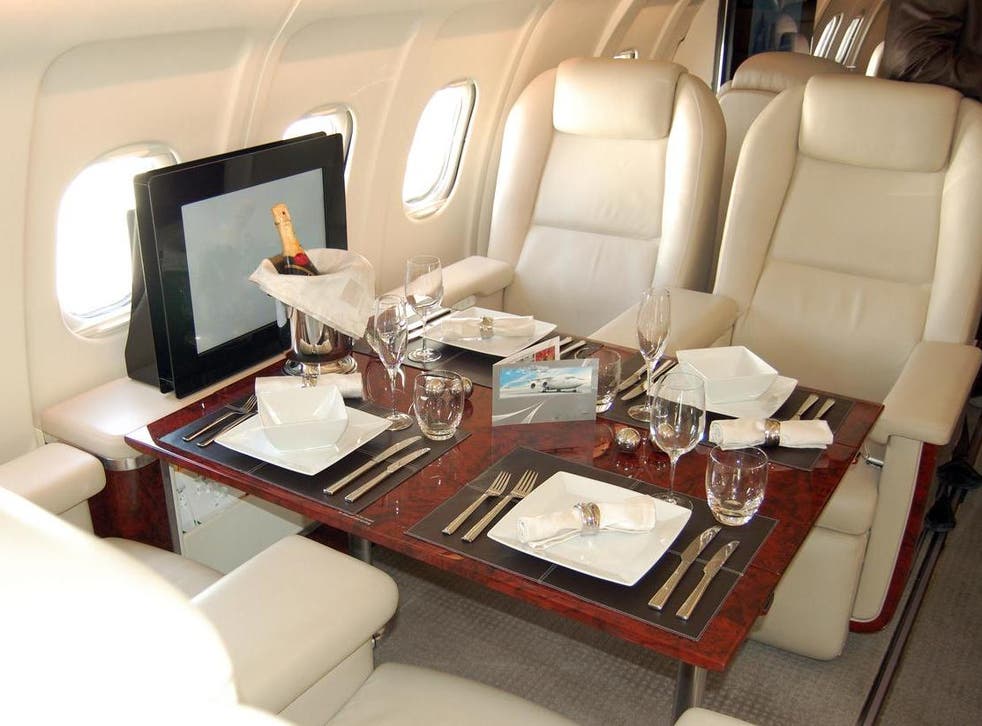 How one teenager flies first class for 'free'
He's living the dream
Rachel Hosie
Friday 02 June 2017 09:41 Comments
Flying first or even business class is a luxury many of us never experience, or will do perhaps just once or twice in our lives.
And when it does happen, it's usually later on in life when you have enough money.
Curious then, that one 17-year-old seems to spend his days flying first class round the world.
Australian Zac George has a travel for passion and funds his jetset lifestyle with frequent flyer points.
"Since I was 13 or 14, I've been absolutely obsessed with flying and I was flying on the weekends just from Brisbane to Sydney to take photos of aircraft," Brisbane-based George told Escape.
He used to work casual shifts at McDonald's to earn money but realised he still couldn't afford to travel in luxury: "It got quite expensive and I needed to find a way to do it cheaper so I started looking into credit card points, and how valuable they are. They're almost like a currency."
Between George and his parents, they have ten credit cards. The savvy teenager has become a master of loyalty programmes and knows which offer the best deals.
"It's expanded into a job for me - I do this full time, 12 hours a day," he said. "I have a blog and do affiliate marketing, and then I use that income to buy points and that enables me to continue flying."
George flies abroad twice a month and now accumulates around two million points a year. He recommends joining as many loyalty programmes as you can, choosing a credit card with the best points-for-spend return and taking advantage of offers.
"Virgin Australia currently has a billion points giveaway where you get 15 per cent more points for converting eligible credit card and flybuys to Velocity points," he said.
"I always sign up for promotions - even if I don't end up taking advantage of them."
George says Alaska Air is probably the best airline to buy points from because "there's no real limit on how many you can buy and they can be redeemed on multiple airlines like Emirates, Qantas, LATAM, Cathay Pacific and Japan," he said.
"If you buy Alaska points on sale, for about $1,900 (£1,089) you can get enough points to fly first class from Sydney to LA on Qantas - that's about one-tenth of the actual price."
And George's mother said she and his father never pushed him into doing this - he got into it himself and now helps the family out a lot by saving them money.
George's top tips for building frequent flyer points:
1. You shouldn't be scared of having more than one credit card, just make sure you pay them off in full every month.
2. Don't wait to use points from airline - as loyalty programmes change a lot, you might lose them.
3. It's best to gather points from credit cards as they last longer and some cards - such as AMEX - allow you to transfer points between airline.
4. Maximise the value of your points by using them on upgrades.
Register for free to continue reading
Registration is a free and easy way to support our truly independent journalism
By registering, you will also enjoy limited access to Premium articles, exclusive newsletters, commenting, and virtual events with our leading journalists
Already have an account? sign in
Join our new commenting forum
Join thought-provoking conversations, follow other Independent readers and see their replies