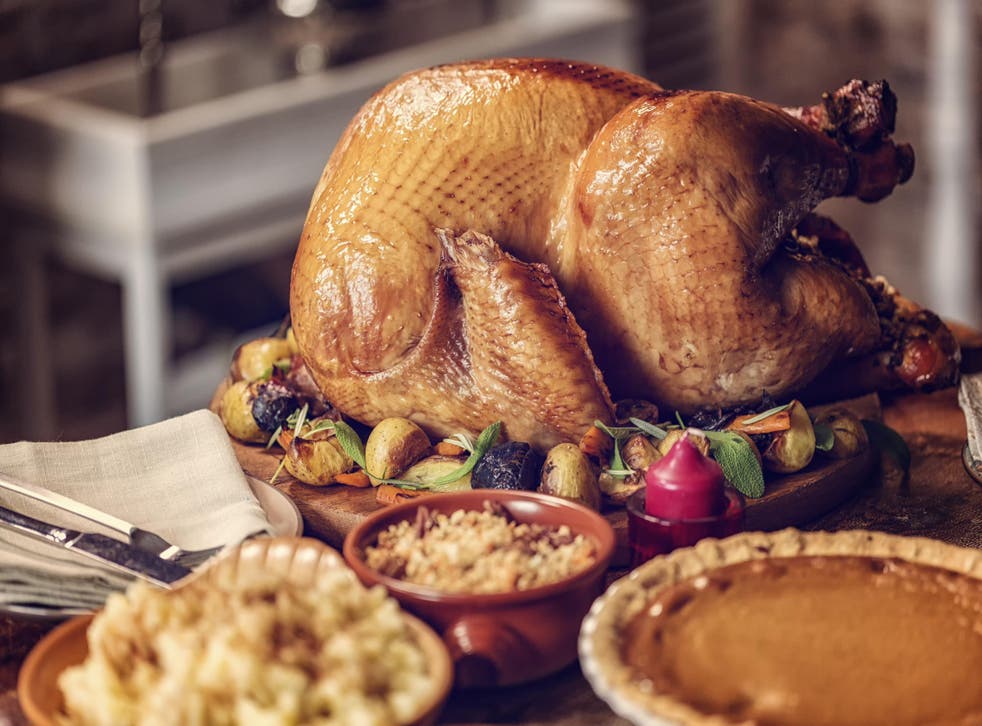 Tesco customers claim 'rancid' turkeys ruined Christmas
'It smells like rotten eggs'
Chelsea Ritschel
in New York
Tuesday 26 December 2017 21:55 Comments
Cooking Christmas dinner can be a stressful occasion - and for some unlucky customers, rotten turkeys made the day all the more stressful.
Multiple Tesco customers have come forward on Twitter to accuse the supermarket of "ruining Christmas" by allegedly selling them turkeys that had gone off.
Some customers reported that the turkeys smelled so badly that they were forced to throw away the birds altogether - leaving them in the lurch about what to serve their families on Christmas day.
Others tweeted that they were forced to rely on takeaway food because the rotten turkeys had effectively ruined their Christmas meals.
And it wasn't just the smell - which was reported to smell "rancid" - some customers also found the colour of the turkeys to be off.
One picture shows a turkey tinged green while another shows an uncooked turkey that has clearly gone bad.
Worse still, some families actually ate the rotten turkeys - only to find the taste similar to "bleach," because according to the dates on the turkeys, they should have still been fresh.
As Tesco turkeys cost up to £59 ($78) it is understandable why people are outraged - and demanding refunds.
The sheer volume of complaints has prompted a response from Tesco, as well as an investigation into the rotten turkeys.
A Tesco spokesperson told The Independent, "We've sold hundreds of thousands of great quality British turkeys this Christmas. We have exceptionally high standards so we will look to address the small number of complaints in recent days. We will get in touch with each customer so we can investigate how these instances may have happened."
It is currently unknown what caused the turkeys to turn rotten or whether customers will receive refunds if the store is found to be at fault.
Register for free to continue reading
Registration is a free and easy way to support our truly independent journalism
By registering, you will also enjoy limited access to Premium articles, exclusive newsletters, commenting, and virtual events with our leading journalists
Already have an account? sign in
Join our new commenting forum
Join thought-provoking conversations, follow other Independent readers and see their replies