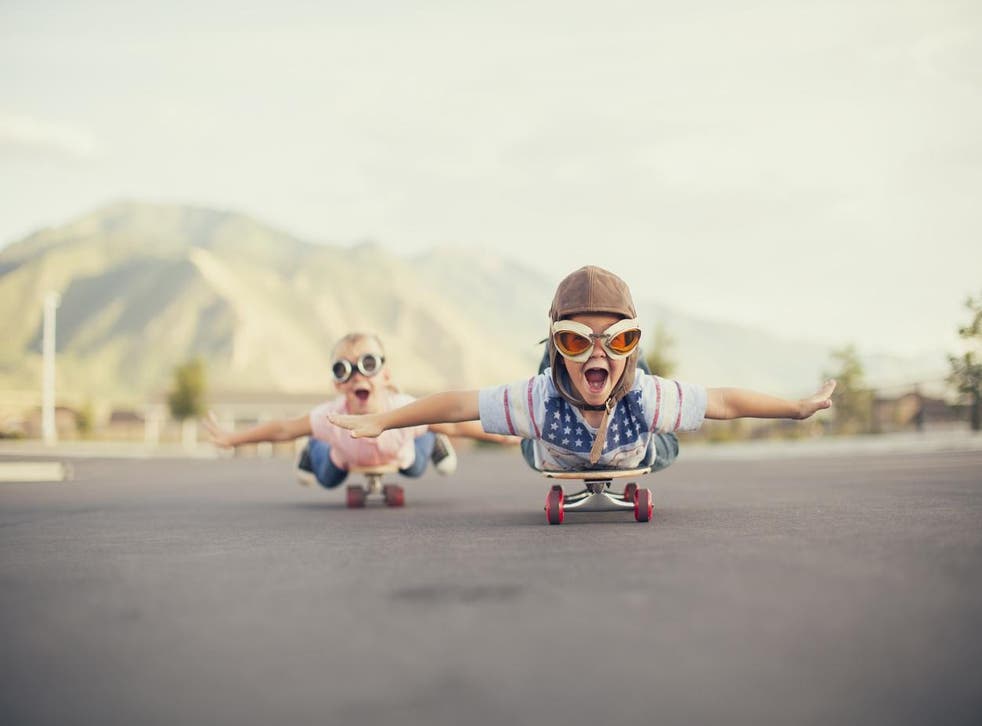 Tesco and Mothercare called out for 'sexist' marketing of children's clothes
Campaigners are calling for shoppers to boycott Tesco and Mothercare for their use of 'sexist' marketing and 'harmful' gender stereotypes.
Welcome to the 21st century – a time when genders have never been more equal – until you take a trip to the childrenswear department, that is.
While many children's clothing providers have made great leaps to avoid using sexism to sell, two retailers have come under fire by campaign group Let Clothes Be Clothes which has called them out for marketing products specifically aimed at boys and girls.
On Saturday, Let Clothes Be Clothes shared an image from a recent Tesco campaign which promoted the brand's latest range of school shoes. Here, they spotted that the footwear had been divided into 'Airtred Soles' for boys and 'Sensitive Soles' for girls.
What's more, the boys' shoes feature a yellow dinosaur on the sole, while the girls' versions are adorned with a pink butterfly.
Unsurprisingly, the image sparked outrage among parents on social media dubbing the move 'damaging' and 'controlling madness.'
"Tesco, are you kidding me?" one person wrote.
"Well you clearly got educated in your basic sexism so lets see how you do with basic maths. Boycotting your products in 5, 4, 3, 2."
Another added, "The little lady needs sensitive soles for her delicate feet, seriously? My resilient, adventurous daughter needs robust shoes, that won't get wrecked in a half term!"
Earlier this week, the campaign group also blasted Mothercare for its new Nature Explorer collection aimed at girls which features glitter, floral patterns and slogans like 'confetti' and 'sparkle.'
Meanwhile, the Space Oddity collection aimed at boys was filled with images of science themes, planets and words like 'genius.'
Posting on Facebook, the group wrote, "I've never called for a boycott before but since Mothercare UK continually promote such harmful ideas, action is needed. Surely their designers grimace at such outdated ideas?"
Clearly parents agreed with one pointing out that "if the girls are supposed to be nature explorers, why not bugs and compasses."
Someone else added, "I have just spotted the space oddity range and left them a furious message.
"I am steaming, Let's bombard them with pictures of women in science and our kids wearing science clothes. Furious isn't the word."
Speaking of the controversy, Francesca Cambridge Mallen, founder of the Let Clothes Be Clothes told the Mail Online, "This week both Mothercare and Tesco have tried to show that it is still acceptable to use sexism in the marketing of childrenswear, but for how long?
"Many of their potential customers we spoke to are prepared to take their spending power elsewhere, and we hope the message is clear - people are angry about this.
"SEO and targeted marketing is no excuse for perpetuating the notion that girls are sensitive butterflies, eager to please and look beautiful, while being a boy means you are a genius.
"Space and the Sciences aren't just for boys, and girls weren't born with a natural inclination towards pink or flowers. As a society, including through our retailers, our media and in everything that targets children, we should have equality.
"We should demand better for our children."
Tesco has said it will be updating the language used on its website.
Join our new commenting forum
Join thought-provoking conversations, follow other Independent readers and see their replies