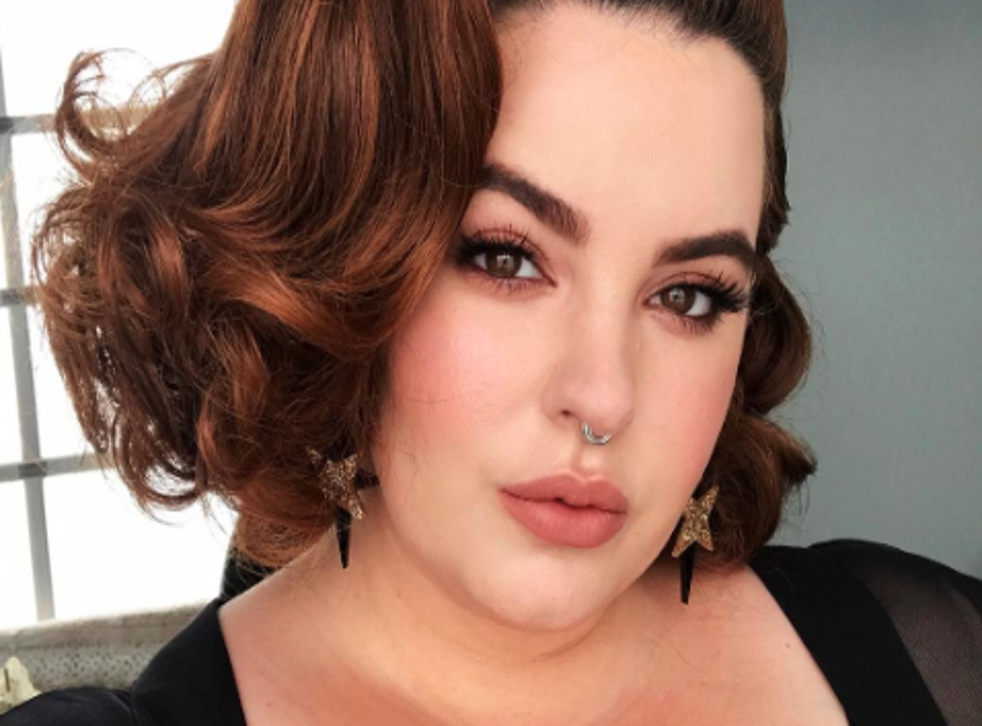 Plus size model Tess Holiday hits out at man for an Instagram post about his 'curvy wife'
Robbie Tripp's tribute has since seen him labelled a 'nice guy misogynist' 
Tess Holliday, arguably the world's most famous plus-size model, has joined the long list of people who aren't happy with one man's tribute to his 'curvy wife.'
Social media users initially praised Robbie Tripp after he shared a photo of himself and his wife, admiring her figure and lamenting being teased for liking "girls on the thicker" side as a teen. But the applause quickly turned to criticism.
Sharing a tweet on Instagram which read, ''Guy likes curvy woman* 16,667 favs, national news. Curvy woman likes herself* 12 favs, 48 people in your mentions talking about diabetes," Holliday a 32-year-old model and body positivity advocate, made her feelings on the matter clear.
She captioned the post, "This is so real. Stop giving men trophies for doing the bare minimum."
In addition to the backlash, Holliday also dug deeper into Tripp's social media presence, unearthing a transphobic tweet he made back in 2015, writing, "Also I'm not here for someone who says transphobic things."
In reference to Caitlyn Jenner, Trip tweeted, "'Born a Bruce, always a Bruce. Clothes, make-up, surgery, and public acceptance still won't change how you came into this world."
The public backlash comes after Tripp's initial post - which has since been shared more than 30,000 times – seemingly implies that he deserves a pat on the back for dating a curvy woman.
Sharing a photo of himself and his wife, Sarah, embracing on the beach, Tripp wrote, "For me, there is nothing sexier than this woman right here: thick thighs, big booty, cute little side roll, etc.
"Her shape and size won't be the one featured on the cover of Cosmopolitan but it's the one featured in my life and in my heart."
He added: "Guys, rethink what society has told you that you should desire. A real woman is not a porn star or a bikini mannequin or a movie character. She's real."
However, people have responded negatively pointing out that being attracted to plus-size women is not revolutionary and that the post even inadvertently implies that his wife his unattractive to anyone other than himself.
"The fact that he makes her seem ugly to everyone else in the universe but him is so shi**y," one person wrote.
Join our new commenting forum
Join thought-provoking conversations, follow other Independent readers and see their replies