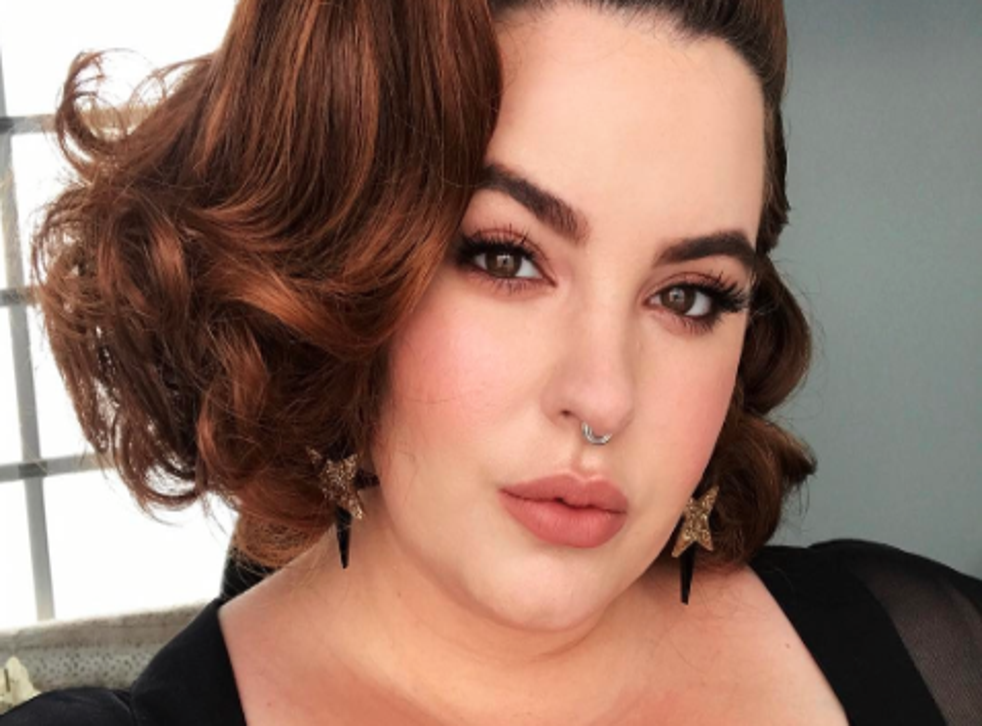 Tess Holliday hits back after being attacked for giving birth while plus size
'Don't believe what everyone tells you'
Model Tess Holliday has spoken out about the misconceptions associated with plus-size pregnancy.
A candid author, body positivity campaigner and activist, Tess Holliday is nothing if not outspoken - an attribute which only intensified when she became pregnant for the second time.
Announcing her pregnancy in January 2016, Holliday took to Instagram to share the happy news but, like many expectant plus-size women, found herself inundated by disapproving trolls.
However, since giving birth to her youngest child, Bowie, in June last year, she's out to condemn negative misconceptions that plus-size women are any less capable of having healthy pregnancies or children.
"We do it every day," she told Café Mom.
The problem here it seems is that, while all women face unique challenges during pregnancy, when it comes to those associated with being plus-size it is almost always talked about in a negative context.
Speaking about the most challenging part of being plus-size and pregnant, Holliday recalled just how awful people were to her.
"I tried to ignore it. So many people kept saying there was no way I could have a healthy pregnancy," she added.
"I obviously proved them wrong."
Instead, she says it's important to ignore what people say and have confidence in your body's ability to nurture your child.
"Don't believe what everyone tells you" she said.
"All bodies and pregnancies are different; you can't generalize them. Listen to your body and trust it, do what you feel is best.
"Enjoy it as much as possible too, because it goes by so fast and you will miss it. I know I do!"
The body-positive campaigner goes on to address the pressures that women feel to "bounce back" after giving birth and admits that she's still making peace with her post-partum body.
"I'm still not fully there, but I had to remind myself that this was worth it, and if I want to change it or do something about it I can, but not to be too hard on myself.
"I didn't want to miss the moments of my baby's first year because I was worried about what I looked like."
Register for free to continue reading
Registration is a free and easy way to support our truly independent journalism
By registering, you will also enjoy limited access to Premium articles, exclusive newsletters, commenting, and virtual events with our leading journalists
Already have an account? sign in
Register for free to continue reading
Registration is a free and easy way to support our truly independent journalism
By registering, you will also enjoy limited access to Premium articles, exclusive newsletters, commenting, and virtual events with our leading journalists
Already have an account? sign in
Join our new commenting forum
Join thought-provoking conversations, follow other Independent readers and see their replies