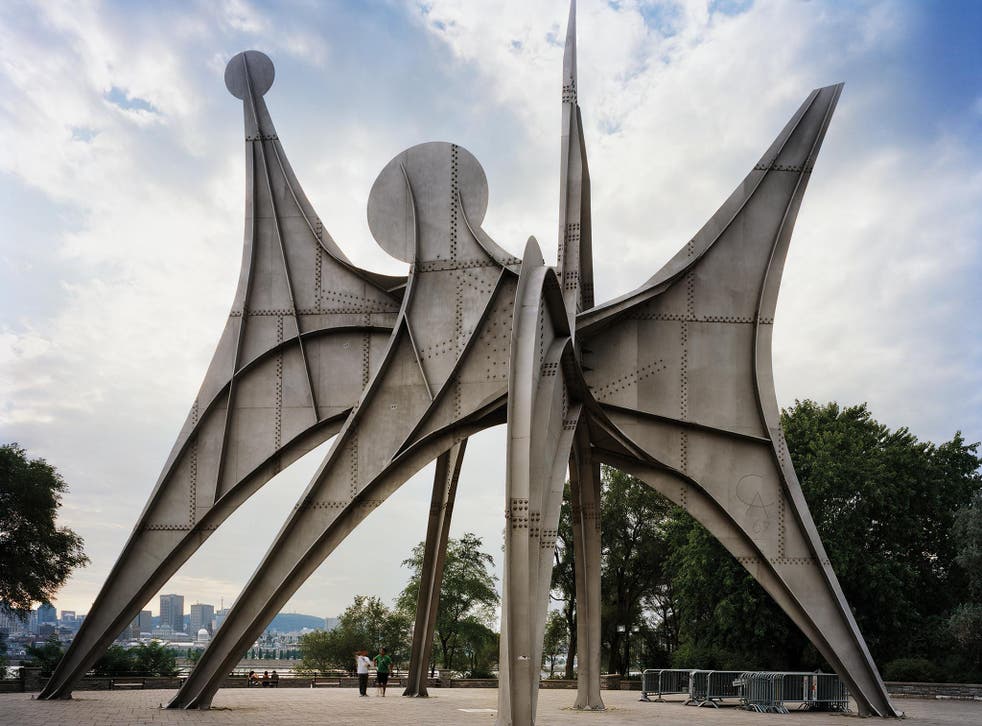 The eerie, forgotten relics of world's fairs across the globe
Photographer Jade Doskow has spent half a decade travelling across the globe photographing the curious structures designed for world's fairs
The Eiffel Tower is so iconic that it is easy to forget Parisians weren't so keen on the lattice structure when it was first unveiled at the city's world's fair in 1889.
The monument is one of many bizarre and idiosyncratic structures built for world's fairs: ambitious, ostentatious and optimistic exhibitions popular in the late 19th and early 20th centuries that predicted a bright future for humankind. It is the relics of this era from around the world that are showcased in a new book: Lost Utopias by photographer Jade Doskow.
Abandoned World's Fair monuments - In pictures

Show all 14
"World's fairs were temporal, extremely ambitious events designed to encapsulate past era's goals and achievements through extraordinary architecture, landscaping and exhibitions, created by top city planners, engineers, architects, scientists, and artists," explains Doskow.
"I see them as time capsules, of dusty prisms through which to peer at these past ambitions and goals.
"While a few of these remaining structures are perpetually successful on multiple levels – most notably the Eiffel Tower – more of these unusually designed objects have been repurposed, renovated or left as the sole remnant in an overgrown section of a public park, weeds and bushes and flowers growing over and around."
In the five years that Doskow worked on the project, her most memorable shoot was at the St Louis Zoo in the US, where she was given exclusive access at 6am.
"Their aviary was part of the zoological exhibit in the 1904 Exposition. It was a misty, rainy morning, and as I set up my equipment it was quite a surreal moment, the soft drops of rain, the loud cries of the huge birds that were staring at me curiously.
"As I typically photograph architecture, not nature, this was quite a special moment. It was a perfect blurring of environment and architecture engulfing me."
World's fairs may seem archaic but the concepts behind them shaped the future of many cities, from transportation used to get the public to the fairs to the parks left behind, says Doskow.
"I hope that my work causes readers to start making connections on why a city is designed the way it is, why a certain monument unexpectedly is placed in the middle of a traffic roundabout, why a ruinous pavilion in a popular city park, designed by a famous architect, exists in perpetual limbo, ivy growing up the stocky concrete columns, or why people happen to go to their office jobs inside a gigantic golden disco-ball tower the Sunsphere in Knoxville, Tennessee," she says referring to the globe featured in The Simpsons.
Doskow's work also questions why some monuments, such as the Eiffel Tower, remain famous while others sink into obscurity.
"This question is a huge part of what this project is all about: which hosting cities had more vision for the future, or more budget, or more imagination. In my opinion, every fair since 1889 has been trying to outdo the Eiffel Tower – to no avail. Somehow Eiffel was able to channel the utmost in engineering, beauty, and daring into this tower, although at the time of construction many considered it to be 'vulgar' and 'ugly'. Time of course has proven otherwise."
"This is a huge question mark about why we should place importance on preserving certain pieces of architecture or not; what makes a building valuable to the shared experience of the citizens of a city or to the travellers passing through?"
Join our new commenting forum
Join thought-provoking conversations, follow other Independent readers and see their replies