The 'hottest' names that will get you the most dates
Congratulations to all the Bretts and Brianas whose profiles have the highest number of users swiping right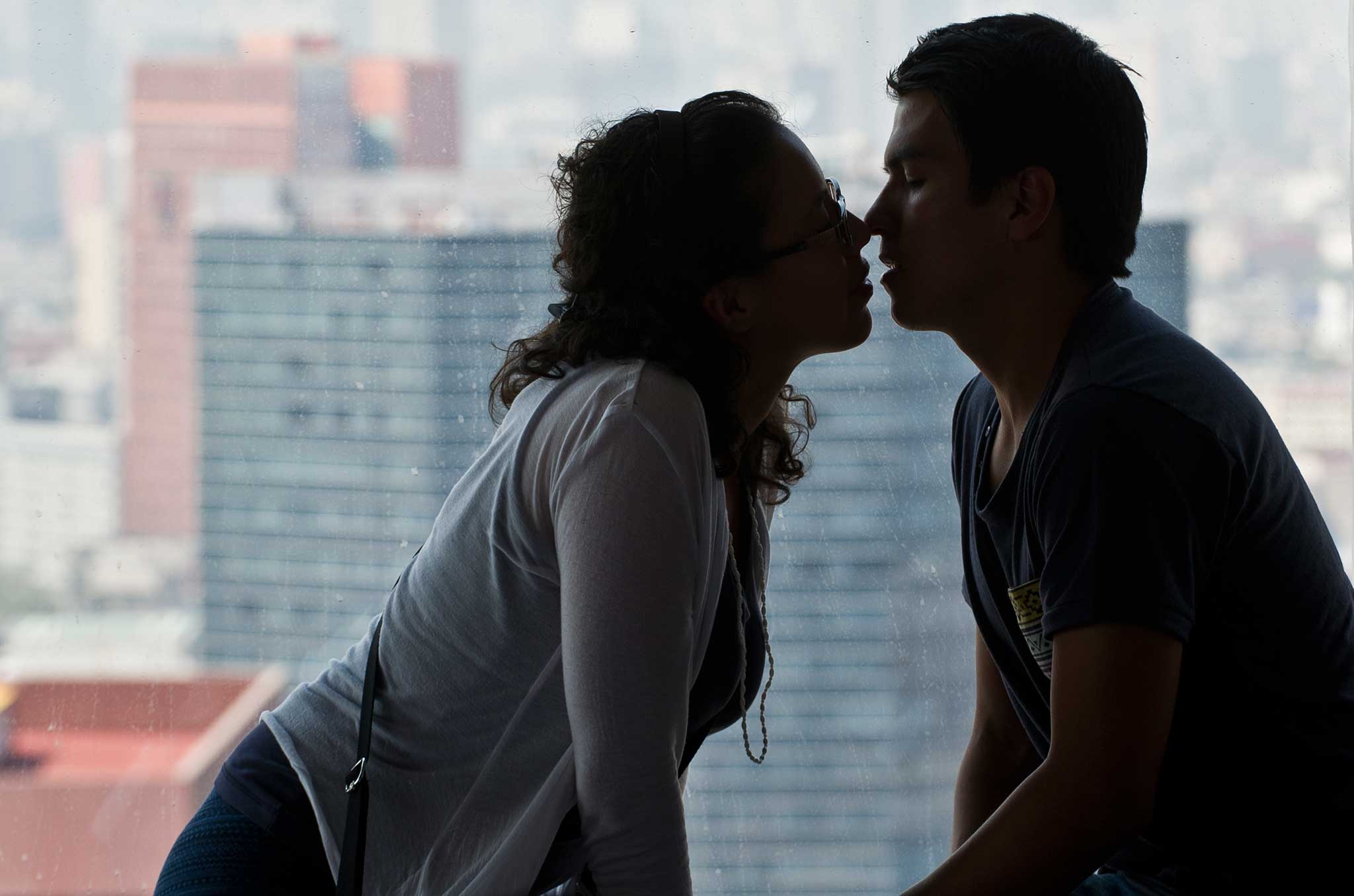 Some names, it appears, are 'hotter' than others - potentially good news for any single Briannas out there, but bad news for all the Joels and Victors.
Dating app The Grade has compiled a list of the hottest female and male names that have users most commonly 'swiping right'.
The top women's names, according to the dating app, are Brianna and Erika - respectively they had 70 per cent and 69 per cent of male users liking their profiles.
For the men, the hottest name was Brett, with 24 per cent of the dating app's female users swiping right on profiles under that name, closely followed by Tyler with 23 per cent.
Profiles with the names Joel and Victor, on the other hand, were liked by just three per cent of female users.
The list also includes the 'most matched' names. Brianna's 'most matched' is Sean, although the significance of this is unclear as Sean is also 'most matched' with Taylor. (Come one Sean, what are you playing at?)
The Grade, which describes itself as a "female-friendly mobile dating application", builds dating profiles with information from a user's Facebook page.
Users receive a 'grade' based on, among other things, the content of their messages, including their appropriateness and use of slang.
The Grade's hottest female names:
1) Brianna
2) Erika
3) Lexi
4) Brooke
5) Vanessa
6) April
7) Natalie
8) Jenna
9) Molly
10) Katie
11) Laura
12) Rebecca
13) Lindsey
14) Taylor
15) Aly
16) Kathleen
17) Elizabeth
18) Andrea
19) Kimberly
20) Alison
21) Amy
22) Christina
23) Katherine
24) Lindsay
25) Victoria
26) Shannon
27) Stephanie
28) Kelsey
29) Samantha
30) Heather
31) Jen
32) Mary
33) Emily
34) Alyssa
35) Cat
36) Sarah
37) Lauren
38) Ashley
39) Tara
40) Melissa
41) Anna
42) Olivia
43) Jackie
44) Chelsea
45) Amanda
46) Megan
47) Kate
48) Alexandra
49) Ali
50) Erin
51) Angela
52) Danielle
53) Michelle
54 )Brittany
55) Allie
56) Erica
57) Nikki
58) Maria
59) Julie
60) Kristina
61) Jamie
62) Allison
63) Alexa
64) Kim
65) Jessica
66) Caroline
67) Liz
68) Rachel
69) Courtney
70) Kat
71) Kristen
72) Hannah
73) Nicole
74) Christine
75) Sara
76) Jennifer
77) Kelly
78) Emma
79) Julia
80) Alex
81) Alexis
82) Denise
83) Dana
84) Jenn
85) Lisa
86) Meghan
87) Tiffany
The Grade's hottest male names:
1) Brett
2) Tyler
3) Corey
4) Andy
5) Noah
6) Shane
7) Jeffrey
8) Rob
9) Frank
10) Jeff
11) Zack
12) Brandon
13) Nicholas
14) Greg
15) Zachary
16) Mark
17) Dave
18) Alex
19) Aaron
20) Joey
21) Ryan
22) Max
23) Matthew
24) Jack
25) Jake
26) Christopher
27) Nick
28) Bobby
29) Joe
30) James
31) Dan
32) Jeremy
33) George
34) Danny
35) Evan
36) Alexander
37) Matt
38) Rich
39) Erik
40) Chris
41) Charles
42) Austin
43) Dylan
44) Jordan
45) Jonathan
46) Christian
47) Drew
48) Charlie
49) Tom
50) Daniel
51) Eric
52) Jesse
53) David
54) Kyle
55) Sam
56) Brad
57) Ian
58) Steve
59) Tony
60) Will
61) Marc
62) Michael
63) Steven
64) Mike
65) Andrew
66) Anthony
67) Colin
68) Bill
69) Zach
70) Ben
71) Jacob
72) Josh
73) Peter
74) Joseph
75) Justin
76) Stephen
77) Patrick
78) Kevin
79) Thomas
80) Luke
81) Nathan
82) Nate
83) Brian
84) Bryan
85) Derek
86) Adam
87) Sean
88) Robert
89) Alan
90) Benjamin
91) John
92) William
93) Jay
94) Scott
95) Paul
96) Jared
97) Connor
98) Cody
99) Jon
100) Tim
101) Luis
102) Keith
103) Joshua
104) Craig
105) Richard
106) Jason
107) Dennis
108) Chad
109) Billy
110) Gary
111) Jimmy
112) Victor
113) Joel
Join our commenting forum
Join thought-provoking conversations, follow other Independent readers and see their replies