The Independent's journalism is supported by our readers. When you purchase through links on our site, we may earn commission.
How to get 'The Summer I Turned Pretty' seaside style at home
While the Fisher house might be far out of reach, Adele Cardani is here to provide some design and decor inspiration – so you can bring that coastal look into your own space, without an entire overhaul
Sunday 03 September 2023 13:03 BST
Comments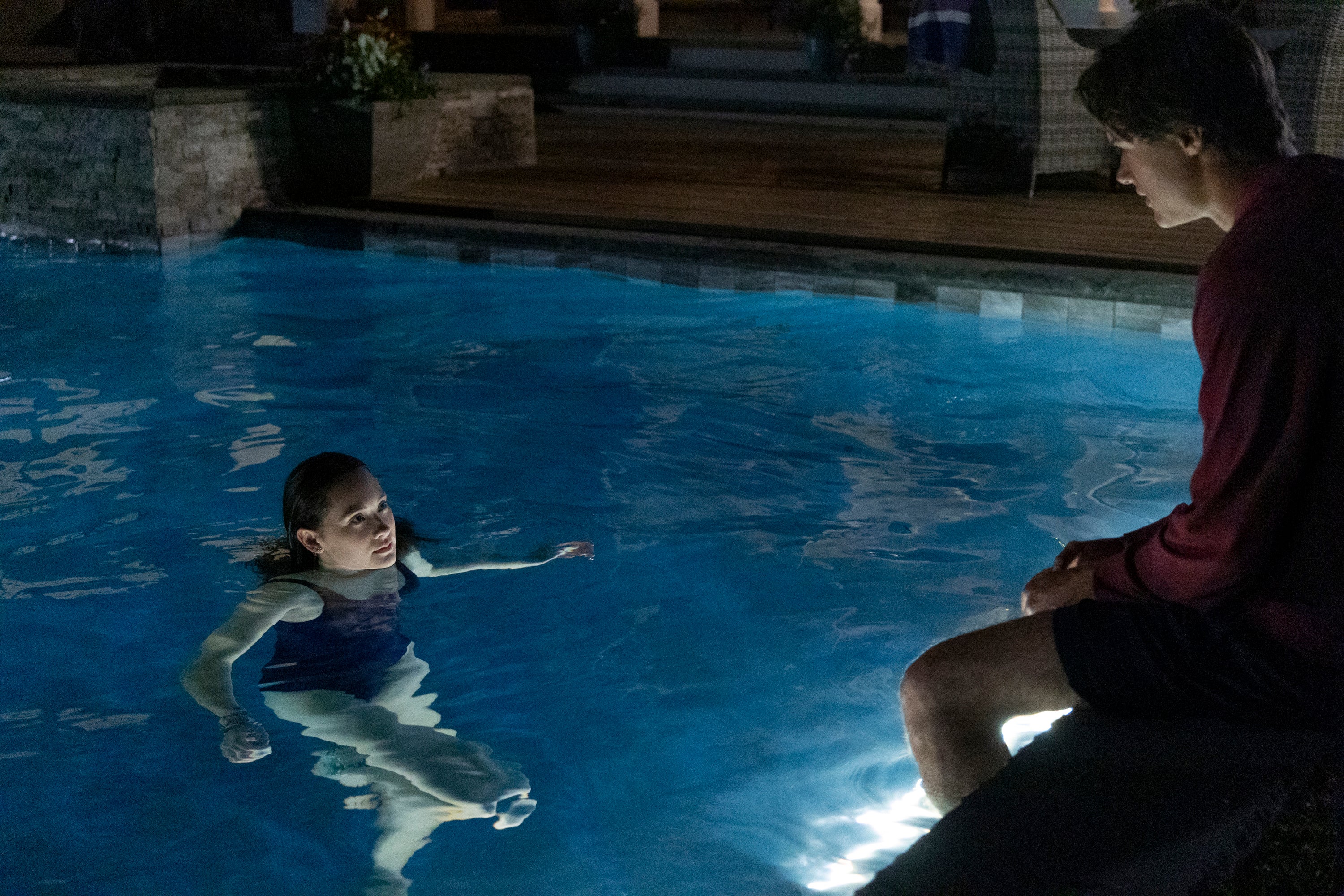 Prime Video's hit series The Summer I Turned Pretty (TSITP) – a nostalgic revisit to peak adolescence and seaside romance unfolding to a Taylor Swift-packed soundtrack – is nearing the end of its second season. It has all the essential ingredients of a swoon-worthy coming-of-age story: a love triangle, jealousy, heartbreak, friendship, night swims, and a debutante ball. As the fictional New England town of Cousins Beach shimmers on screen, I've fallen in love with the Fisher family's sprawling waterfront holiday home – with its hydrangea-heavy garden and nautical interior palette of creams, navies, and seafoams.
The show's setting has me reminiscing about a long weekend I once spent on the charming island of Martha's Vineyard, just off the coast of Cape Cod in Massachusetts. The summer colony's preppy lifestyle is punctuated by faded red chinos, liberal lobster roll consumption, and sunny days spent under sail. And like in Jenny Han's book-turned-TV-series, the region's stately clapboard houses are a paradox of sorts – combining the novelty of being on holiday with the familiarity and comfort of home.
It's no surprise this aesthetic has become increasingly aspirational, with TSITP's influence partially to thank. After all, it's a look that embodies the blissful joy of childhood holidays and simpler times, which comes as a welcome retreat from our all-grown-up, painfully un-soundtracked urban lives. While the Fisher house might be far out of reach, I'm here to provide some design and decor inspiration – so you can bring this coastal look into your own space, without an entire overhaul.
Start by considering your material palette from the ground up. Jute, sisal, and seagrass rugs find a delicate balance between softness and sturdiness, adding organic underfoot warmth in sandy tones. For examples, look to Nordic Knots' Jute Border design in cream and the Hand Loomed Scalloped Jute Rug by John Lewis.
For your walls – moulding, wainscotting, panelling, or shiplap go a long way. These decorative elements can easily transform bland, box-like rooms into comfortable yet crisp spaces. Then, layer classically patterned textiles in nautical colours throughout. Think ivory and china-blue chintz window treatments alongside cabana and ticking striped throw cushions – see Alice Palmer's Tangier Denim and Tangier Red stripe frilly cushions and Andrew Martin's Picket Denim cushion.
Embrace rattan and wicker lighting to complement your rug, continuing an air of laidback elegance throughout the room. Textural lampshades provide a sense of seaside style while also filtering harsh light to create a gentle glow. Set the scene with lights&lamps' Pari and Bardi pendant fixtures which pair perfectly with the brand's Ensia and Sanvi rattan-based table lamps. Rattan's woven structural quality also lends itself to scallop-edged furnishings, such as Hastshilp's Mimi Scalloped Mirror, Mrs. Alice's Annabelle Rattan Side Table, and Zara Home's Scalloped Baskets.
Speaking of scallops, a headboard and bedding with endearing undulating edges create a playful look that's subtly reminiscent of seashells and waves. In a smoky shade of blue, Australian bedlinen designer Sheridan's Tamber collection boasts a lustrous sheen and curve appeal with its delightfully wavy border. Joanna Ross, general manager of design at Sheridan tells me, "Colour plays a vital role in affecting our mood as we wind down at the end of the day. Blue, especially, connects us to the seaside, bringing to mind feelings of holiday relaxation."
While blue is advised for bedrooms, the colour uplifts kitchens just as well – bringing calm to the highest traffic area of the home. For example, kitchen designers Mowlem & Co recently completed a family kitchen that boasts a soft, two-tone melody of muted teal and mocha cabinets. This paint palette is combined with a pale, glossy Caesarstone 6131 Bianco Drift worktop and splashback imbued with delicate swirls of light browns and misty greys. These hues subtly mimic sea and sand, working together to create a kitchen that would be right at home in Cousins Beach – even though it sits in the heart of a London townhouse.
Additionally, consider how the clean lines and airy, light nature of Scandinavian design can influence your scheme. Kristina Lindhe, founder of Lexington Company, a Swedish brand based on the aesthetic of a little town in the Hamptons, explains:
"I am from Sweden, but the Hamptons feels like home. In the past, there were many Swedish settlers on the east coast of America, so it's no wonder that this look has elements of Scandinavian design. In the Hamptons, beauty is often simple and uncomplicated but always features an elegant fusion of nature's colours and premium textures."
For functional Scandi touches, look to Swedish mid-century icon String Furniture. In shades of chocolate, cream, and beige, the brand's height-adjustable aluminium Museum Sidetable would look right at home amid organic, coastal materials like blonde woods and soft linens.
Lindhe finishes, "New England is more than a location, it is a lifestyle" – one that is defined by the storied homes that have been loved by the same families for generations, and that are filled with items that have been inherited and collected over time. To channel this, an aimless charity shop wander is key. You just might emerge from your local Oxfam clutching a watercolour painting of a sailboat, a delft vase, or the perfect shell-shaped trinket dish.
Join our commenting forum
Join thought-provoking conversations, follow other Independent readers and see their replies