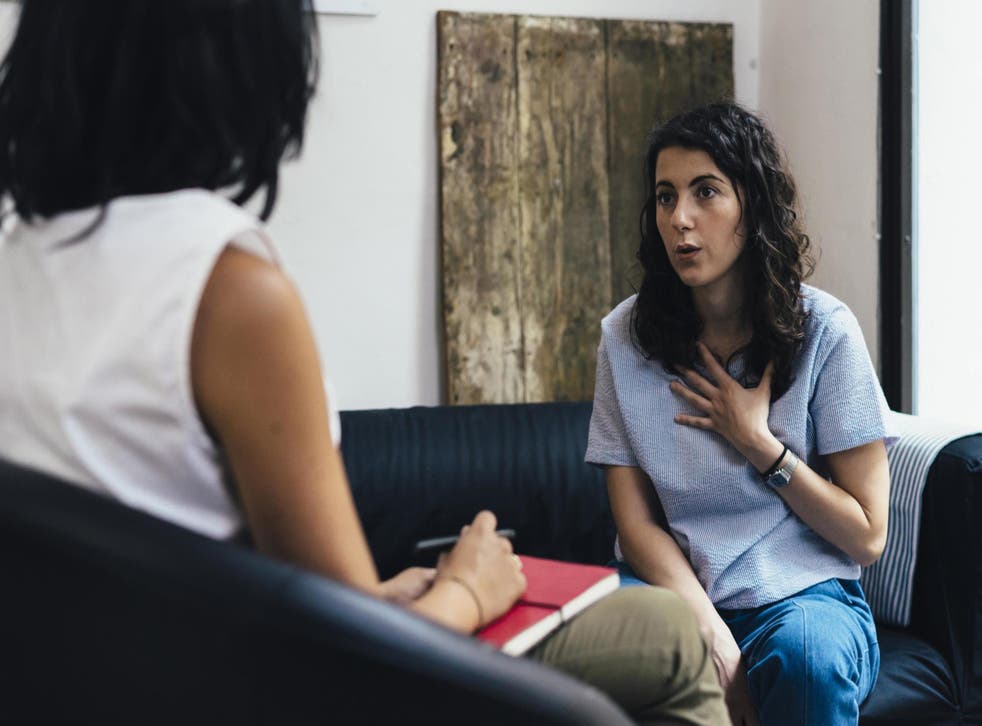 Woman asks people to share 'best things' they've learned in therapy and gets hundreds of helpful responses
'If you can imagine the worst thing, you can imagine the best thing' 
A woman who asked her Twitter followers to share the "best thing" they've learned at therapy has received hundreds of helpful responses.
Over the weekend, children's book author Caroline Moss wrote on Twitter: "If you go to therapy quote tweet this with the best thing you learned at therapy that way everyone else can get free therapy."
The original tweet has since been liked more than 33,000 times and prompted advice on topics ranging from how to be more confident when meeting new people to the importance of a positive attitude.
"If you can imagine the worst thing, you can imagine the best thing," one person responded. "Both things are imaginary. Say out loud verbally the positive outcome, repeat until it feels more real."
Another said: "If you don't acknowledge an emotion, you can't get past it. Even negative ones like envy."
"Avoid saying 'should'. It's too easy to fall into pressuring yourself and pushing yourself too much," someone else shared. "Reframe and rephrase.
"'I should exercise to 'I like how I feel after exercise', 'I should do laundry' to 'I want clean clothes.'"
One respondent said that their therapist told them that we shouldn't let society dictate our schedules - and that there's "no correct mould to fit".
In another response, someone shared the advice their therapist gave them about pain, and the importance of realising that just because other people may have it worse does not mean that your pain is "any less real".
"Someone else's broken ankle doesn't mean yours isn't sprained," she wrote as an example.
Others have shared guidance related to grief or burnout, and why it is necessary to prioritise self-care.
"Your brain literally can't do as much when you're grieving/burnt out/emotionally overloaded, and forcing it to try is like driving on flat tyres: maybe short term okay to get to the shop, but long-term it will ruin your rims," one person said.
Another shared their therapist's advice for how to respond to another person's drama without taking it upon yourself.
16 male celebrities who have spoken about mental health

Show all 16
"The perfect line for not adopting other people's drama: 'That sounds horrible. What are you going to do about it?'" they wrote.
In response to the thread, numerous people have expressed their gratitude for the reminders.
"Thank you, I needed that," one person wrote.
If you are in need of mental health support, you can contact the free Samaritans helpline on 116 123, email jo@samaritans.org or visit www.samaritans.org to find details of your nearest branch.
If you are in the US, you can contact the free Substance Abuse and Mental Health Services (SAMHSA) hotline at 1-800-662-4357 or visit their website here.
Join our new commenting forum
Join thought-provoking conversations, follow other Independent readers and see their replies