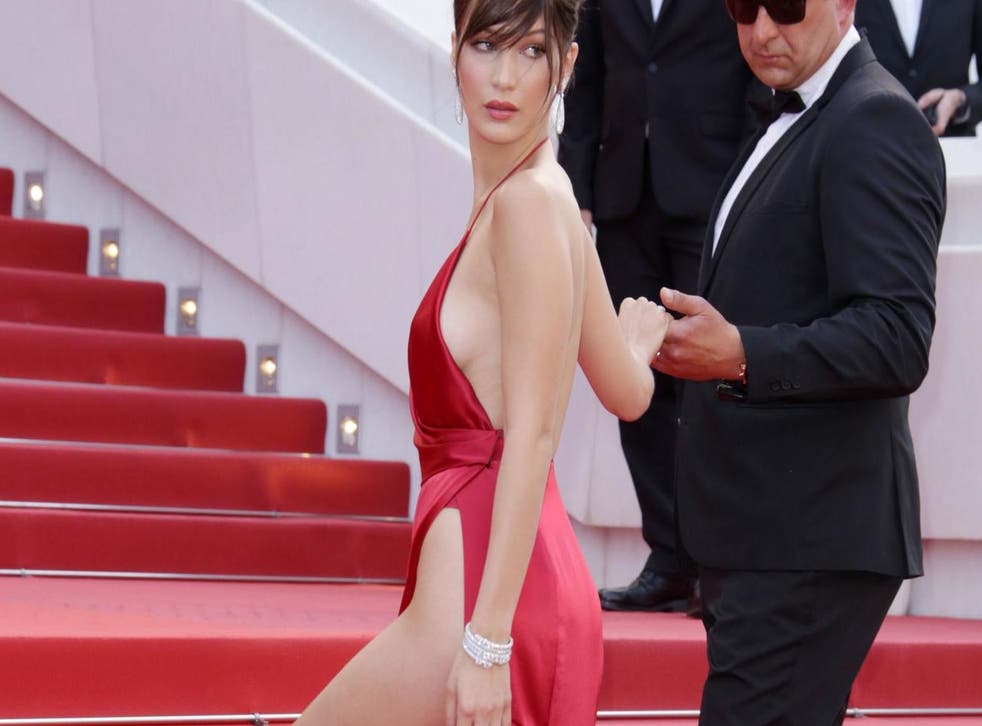 Thighlighting: The new plastic surgery trend that's sweeping Hollywood
Thigh gaps are just the beginning 
A new plastic surgery trend is sweeping through Hollywood as women continue on their unrelenting quest for perfection.
"Thighlighting" is the latest elaborate cosmetic procedure surgeons are performing on patients who request lithe limbs like Bella Hadid and Jennifer Lopez.
More than just a simple nip and tuck, thighlighting gives clients a full leg makeover and can involve a number of painful and invasive operations.
While the different procedures carried out are typically tailored to the patient's request, thighlighting can include a combination of thigh lifts, calf implants, contouring the inner and outer thighs and liposuction.
According to Beverly Hills plastic surgeon Dr Gabriel Chiu, it's a trend that has been inspired by red-carpet stars like Angelina Jolie and Kendall Jenner, who regularly wear gowns with high slits.
Campaigner Chidera Eggerue reveals the #SaggyBoobsMatter hashtag has prevented young women from having plastic surgery
Hence, the standards for unrealistic body ideals have soared beyond the humble thigh gap.
"Over the last few years, more women have focused on the appearance of their thighs," explains award-winning cosmetic doctor Dr Esho of The ESHO Clinic in London and Newcastle.
"When contoured correctly, the shape of the thighs helps to elongate the legs, creating a desirable silhouette," he told The Independent.
"The legs look longer and the body as a whole looks leaner."
He explained that the procedure is just as common in the UK as it is in the US and clients often come to him with American press clippings to ask if a particular surgery is available.
Most of the time, the answer is yes, he added.
"The ESHO Clinic sees several patients for body contouring procedures. While the lower body and thighs used to account for only 15 per cent of these procedures, it is now at least a third."
Obviously, these treatments don't come cheap. While the final cost depends on the technique used, Esho explained that the full thighlighting procedure can exceed £7,000.
Join our new commenting forum
Join thought-provoking conversations, follow other Independent readers and see their replies