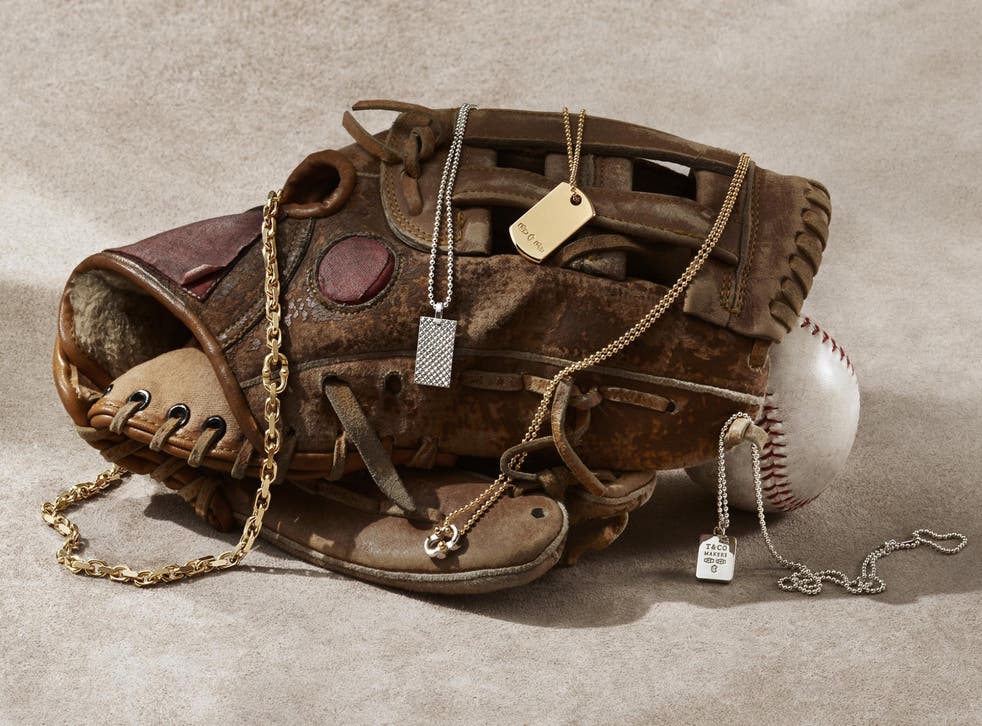 Tiffany & Co is launching a jewellery line just for men
Collection will include a one-of-a-kind solid sterling silver and 18k yellow gold vermeil chess set
Tiffany & Co is launching its first comprehensive collection of jewellery for men in an attempt to diversify its customers and boost sales.
The high-end jewellery brand announced Thursday that it would be releasing the collection, which will include nearly 100 designs ranging in price from $200 to $15,000 (£164 to £12,300), in October.
The hope is that by expanding into the men's luxury space, the line will attract a younger audience, according to the company.
"Tiffany Men's was created in the spirit of the modern man: bold and confident, casual yet refined, a style arbiter with a discerning eye for quality," the company said.
In the past, the retailer has sold some items targeted towards male customers, such as cufflinks, money clips and rings.
The new collection will include bracelets, bangles, necklaces and watches, as well as a one-of-a-kind handmade sterling silver and 18k gold vermeil chess set. According to the company, the price of the set is "available upon request".
Tiffany & Co also plans to begin selling home furnishings such as cocktail shakers and beer mugs as a way of appealing to male customers.
"Men all over the world are wearing jewellery and more accessories as part of a wardrobe," Tiffany & Co's chief artistic director Reed Krakoff told The Associated Press. "You started to see it on the runways, in social media."
In what appears an attempt to advertise the collection as masculine, promo pictures of the collection show the jewellery pictured alongside wrenches or atop a baseball mitt. Other items are placed near a compass.
Stackable Jewellery

Show all 8
On social media, the new line has received a mostly underwhelming response from its target audience.
"The answer is no," one person wrote, while another tweeted: "Nope, dogs are man's best friend. Not overpriced stones."
Others mocked Tiffany's choice of props for the promo photos of the pieces.
Support free-thinking journalism and attend Independent events
"Wow, you know, I'd never really thought of buying jewellery for myself, but now that you drape it over a vintage baseball glove it seems so obvious," one man wrote.
The collection will be available in Tiffany's 300 stores worldwide.
Join our new commenting forum
Join thought-provoking conversations, follow other Independent readers and see their replies