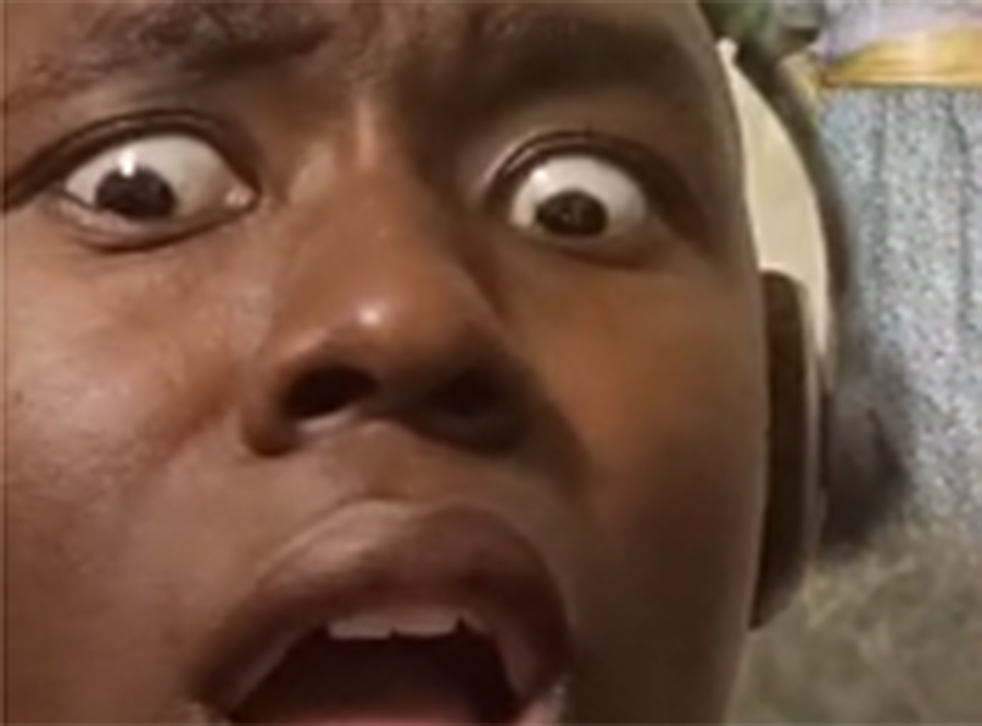 'Jesus wept': Internet reacts with horror at couple's slavery-themed engagement photos
An interracial couple's slavery-themed engagement shoot has sparked confusion and shock on the Internet after it went viral.
Screenshots of the photos taken from an Instagram account were shared widely online on TikTok and Twitter. The Instagram handle of the account was redacted, making it unclear who the couple are.
The images appeared to have been taken at a sugar cane plantation. The fiance, a black man, is pictured wearing shackles and working in the plantation, as well as kneeling to kiss his fiancee's hands.
The fiancee is a white woman pictured wearing a long skirt and white bonnet. She appears to unlock his shackles in one of the photos.
In all the photos except the last one, the man is dressed in a white shirt, trousers and a straw hat. He then changes into a long smart coat, shiny black shoes and a black hat and is seen kissing his fiancee on the forehead.
The caption under the series of photos read: "1842. Days passed and everything changed, our love got stronger and stronger, he was no longer a slave, he was part of the family…"
The caption added the images were "part 2" of a pre-wedding photoshoot, indicating there are more photos that have not been widely shared.
TikTok user CD + The Players posted a video of himself pulling shocked faces in reaction to the photos alongside the hashtags "#Slavery". "#Racism", "#Whitepeople", "#BlackTikTok" and "#BlackLivesMatter".
The video was viewed more than eight million times and drew tens of thousands of comments condemning the theme of the engagement shoot.
Twitter users also discovered the images, describing them as "disgusting" and "a mess".
One person commented: "There were three people there counting the photographer and not one thought should we? And over 1,400 people hit the like button?
"And it's part 2 like there's more? I so want to be at the wedding when minister asks if anyone objects."
Another person said: "The way I wished this was promo shots for a period piece TV show and not real life. I really think people do this for Internet fame at this point. Because who really thought this was a good idea?"
"Jesus wept," added another Twitter user simply.
Register for free to continue reading
Registration is a free and easy way to support our truly independent journalism
By registering, you will also enjoy limited access to Premium articles, exclusive newsletters, commenting, and virtual events with our leading journalists
Already have an account? sign in
Join our new commenting forum
Join thought-provoking conversations, follow other Independent readers and see their replies