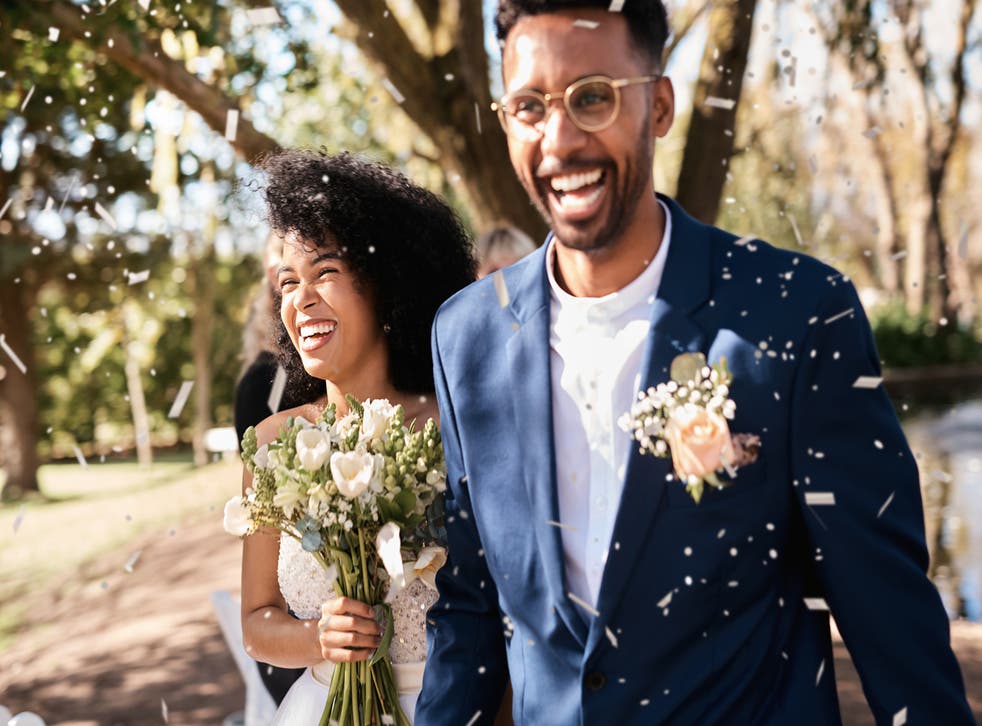 TikTok's new viral trend: 'Wedding rules' for guests who should know better
Hashtag #weddingrules has tens of millions of views, as TikTokers share humorous dos and don't for attendees on their big days
Leer en Español
Boris Johnson said he expects big summer weddings to come "roaring back" with his road map lifting coronavirus restrictions, data permitting, on large gatherings from 21 June. But before attending a wedding this year, you might want to check out a few wedding rules on TikTok, where #weddingrules has gone viral.
In the past few weeks, TikTokers have gone wild listing dos and don't for when they tie the knot, with some even garnering millions of views.
Kids and plus-ones come up a lot in the viral wedding lists. User flossybaby (also known as Jay), has 1.1 million likes and 40,400 shares and counting on her list uploaded in late Feb. "No kids," said Jay, "This is not your family reunion. If you bring your kids you will be in the parking lot where you can live stream the wedding".
The TikToker continued: "You must bring a gift, I am feeding you and there will be an open bar. If you show up empty-handed you will be joining the people in the parking lot."
In the humorous video, Jay also banned big announcements on her special day, and asked all guests to recite a Nicki Minaj verse to get entry to the event, and said that under no circumstances must anyone wear the colour white.
Sidney Lindler joined in the trend, already clocking up 545,000 likes. She said it was no problem if guests want to bring kids to her wedding, but "if a drunk groomsman falls over them – not my problem".
She specified in her wedding list that there are to be no pregnancy or engagement announcements or "you will be tackled by my maid of honour, she does not play and is not scared of anything".
Basic Brown Chick1 added; "don't wear white or my bridesmaid's colours, I will come for you, my bridesmaids will come for you," while wielding a long fingernail at the camera.
Requests get more absurd, with users like Lul Jamie stating that his guests would only be able to wear "retro Jordans" to his wedding, and TikTok user Abby who got engaged a year and a half ago exclaiming that the wedding party "better strut cheetah girl-style into the reception". She also wants to be serenaded by her groom.
Join our new commenting forum
Join thought-provoking conversations, follow other Independent readers and see their replies