Time declares 2020 'the worst year ever' on its latest cover
Publication has only published five covers featuring a red "X"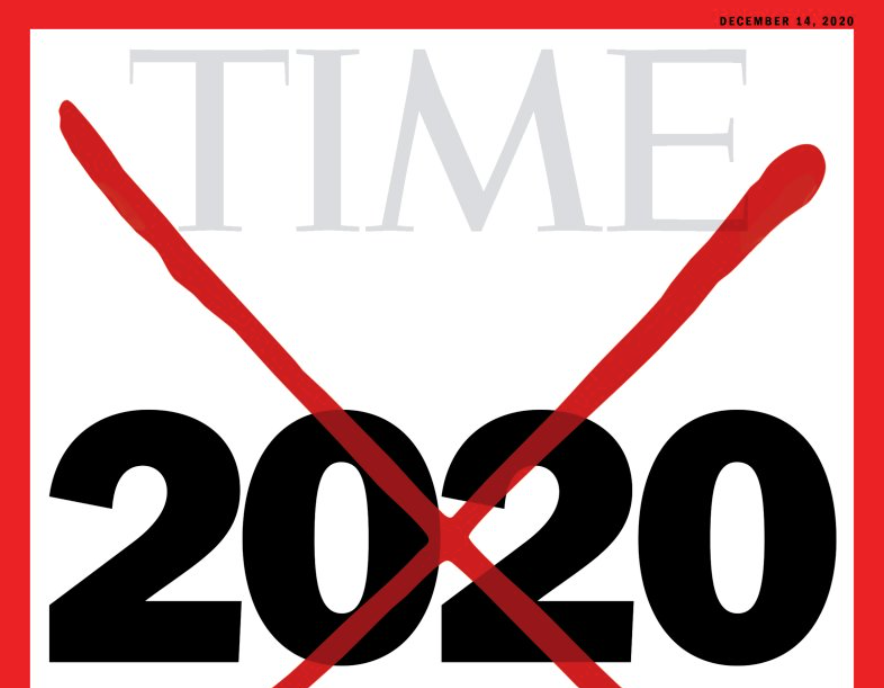 Time magazine has declared 2020 the "worst year ever," drawing a red "X" over the year on its latest cover.
According to Time, the cover of its 14 December issue marks only the fifth time the publication has used a red "X," a symbol it reserves for "some of the worst foes humanity has faced in the magazine's history".
Previously, the magazine has used a red "X" for a cover marking the death of Adolf Hitler in 1945, followed by a black "X" placed over Japan's rising sun, signifying the end of World War II in the Pacific theater later that year.
The second time a red "X" was used was in 2003, when the magazine crossed out Saddam Hussein at the beginning of the Iraq war. Time also used the symbol on a cover  in 2006, when US forces killed Abu Mousab al-Zarqawi, the leader of al-Qaeda in Iraq, and most recently in 2011, to mark the killing of Osama bin Laden.
While it acknowledges that there have been "worse years in US history, and certainly worse years in world history," such as those during the World Wars and the Great Depression, the magazine points out that most people alive today have seen nothing like this year.
"The rest of us have had no training wheels for this - for the recurrence of natural disasters that confirm just how much we have betrayed nature; for an election contested on the basis of fantasy; for a virus that originated, possibly, with a bat only to upend the lives of virtually everyone on the planet and end the lives of roughly 1.5m people around the world," Time film critic  Stephanie Zacharek writes.
Zacharek also explains that what was most frustrating about this year was a sense of helplessness, which was exacerbated by confusing information from politicians that often went against what other officials were recommending.
In addition to the pandemic, and wildfires that burned across Australia and California, the outlet acknowledges the losses of notable figures this year, including Supreme Court Justice Ruth Bader Ginsburg and Black Panther star Chadwick Boseman.
"Public figures who meant a great deal to us - Ruth Bader Ginsburg, John Lewis, Kobe Bryant, Chadwick Boseman - were wrested away," Time states, before touching on the murder of George Floyd at the hands of policemen and the ensuing protests against racial injustice in the country.
A presidential election rounded out the year - one that President Trump continues to contest through "gaslighting".
However, despite the horrors of 2020, Zacharek concludes the story on a positive note, reminding Americans that we are known for our optimism, described as our "most ridiculous trait, and our greatest".
Join our commenting forum
Join thought-provoking conversations, follow other Independent readers and see their replies