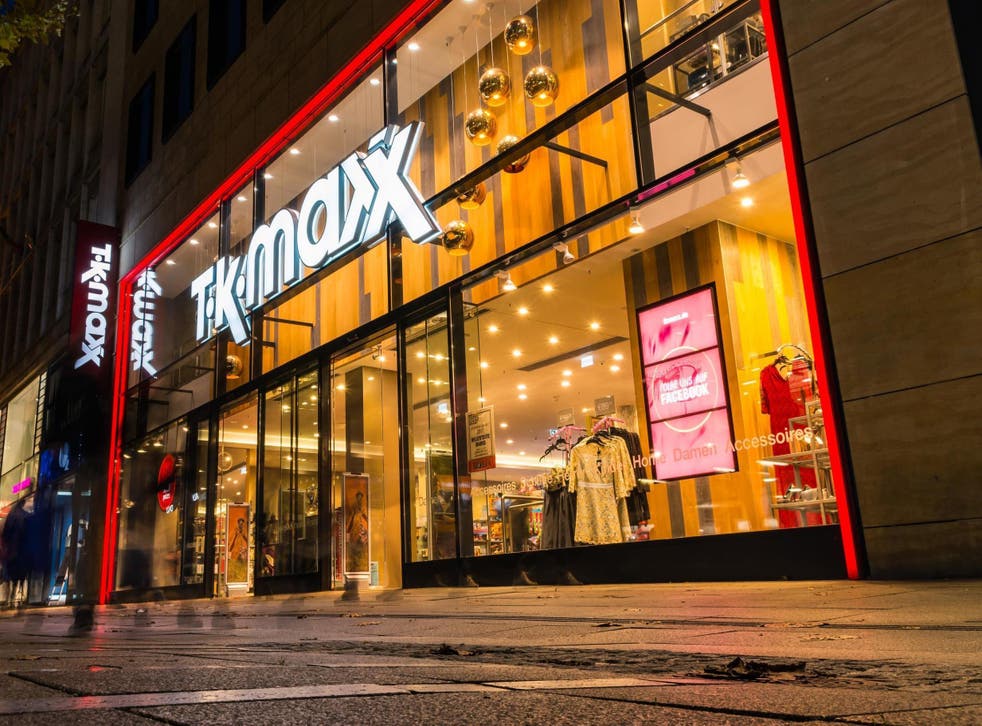 TK Maxx removes 'offensive' OCD Christmas decor following backlash
Customers claimed the items 'trivialised' mental illness 
Chelsea Ritschel
Wednesday 28 November 2018 19:33 Comments
A range of Christmas-themed home goods will be removed from TK Maxx after outraged customers accused the store of "mocking" mental disorders.
The products, a selection of cookie jars and plates, are emblazoned with the words: "I have OCD… Obsessive Christmas Disorder," which many people felt trivialises obsessive compulsive disorder - a mental illness characterised as leading to unreasonable thoughts and fears and compulsive behaviour.
The issue was first raised on Twitter, where a customer shared photos of the items seen in-store and wrote: "#OCDUK Don't know whether I'm being too sensitive but this in TK Maxx upset me today."
The customer's concerns were reiterated by others who also expressed their disappointment over the offensive products.
"You're not being too sensitive. When people take the time to understand what OCD really is, they realise products like this are insensitive and unnecessary," one person responded. "I doubt they'd sell a product mocking other conditions that happen to have an abbreviated name such as ASD, MS or COPD."
Another person, who suffers from OCD, wrote: "Just exhausting that we have to fight this insensitivity WHILE fighting compulsions and rituals."
Others questioned why companies think it is okay to make puns based on mental illness, when they wouldn't based on physical illness.
"Mental illness should be treated with the same respect," one woman wrote.
The concerns surrounding the products were also raised by the national OCD UK charity, which said the items were "unfortunate" and that they were sorry the customer "had to see such unhelpful and upsetting products in a major retailer."
Mental Health Awareness: Facts and figures

Show all 10
In response to the backlash, TK Maxx decided to remove the product range, according to OCD UK, which tweeted: "We've spoken to TK Maxx this morning who acknowledge our concerns and are currently in the process of sending information to the stores to ask they remove the offending products. No exact time scale, but hopefully within a week or so they told us."
A spokesperson for the retailer confirmed to The Independent that the items would be removed from stores and that it is never the company's intention to "cause offence."
"At TK Maxx we take our customers' concerns very seriously and appreciate that these items were brought to our attention," the company said. "It is never our intention to cause offence and as soon as we were made aware of the concerns, we initiated a process to remove these items from sale."
Support free-thinking journalism and attend Independent events
In the UK, there are thought to be more than three quarters of a million people suffering from the debilitating mental disorder.
Register for free to continue reading
Registration is a free and easy way to support our truly independent journalism
By registering, you will also enjoy limited access to Premium articles, exclusive newsletters, commenting, and virtual events with our leading journalists
Already have an account? sign in
Join our new commenting forum
Join thought-provoking conversations, follow other Independent readers and see their replies